Posted on by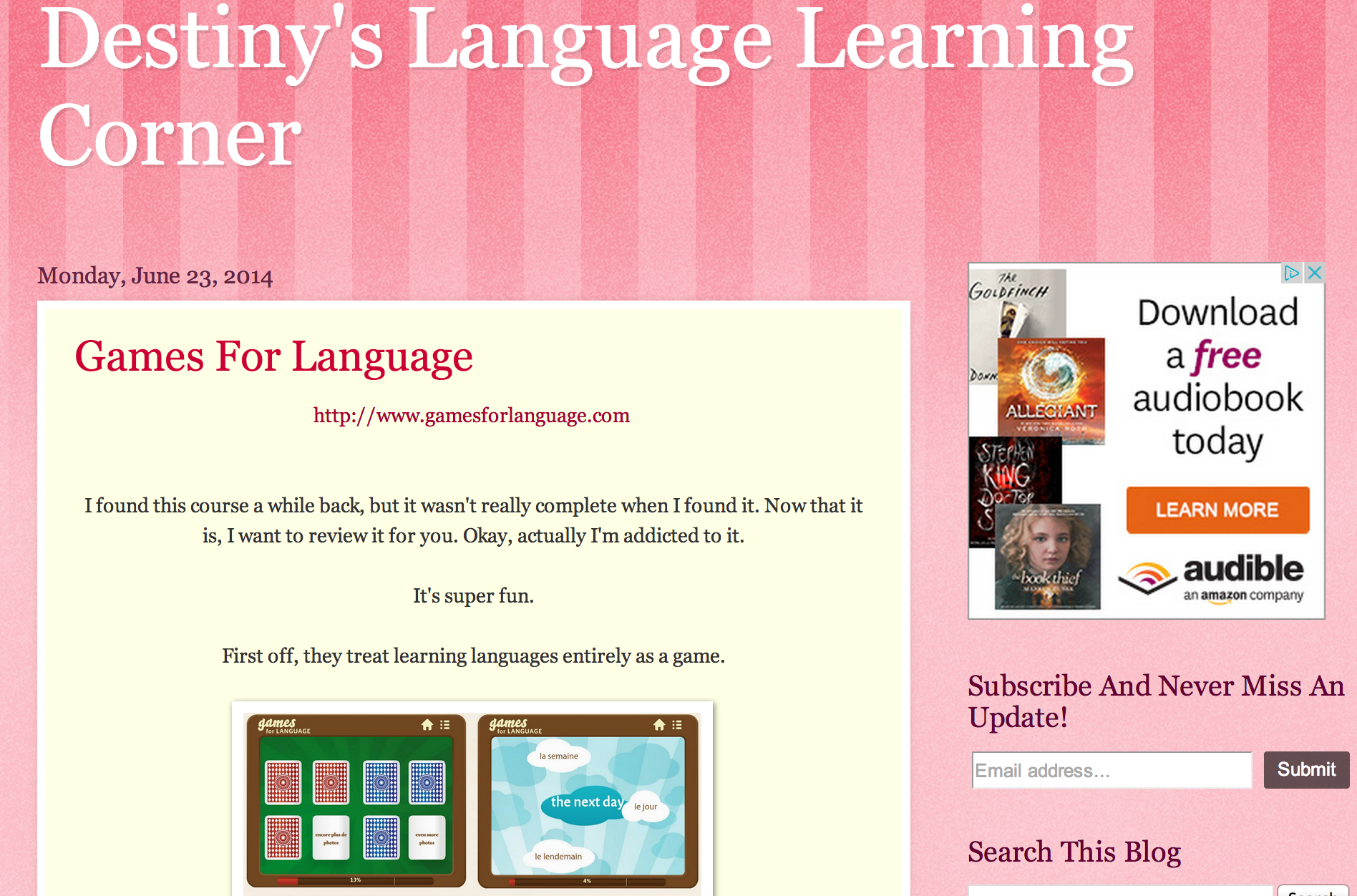 Destiny is "addicted" to GamesforLanguage courses. A recent review by Destinyslanguagelearningcorner indicated that Destiny Lillian Funnington (the fictional character of the website) likes our game- and story-based language programs for German, French, Spanish and Italian.
Why don't you also give them a try?
Destiny also liked that the four courses are entirely FREE - no up-sell or time limits - and no Google ads either! You just need to register. (Registering is only necessary so you can pick up the course exactly where you left it, when you logged out!)

And now you can also hear the dialogues of our courses as Podcasts. They are a great way to pick up the melody of the language. And even if you don't understand every word when listening first, you will when you hear the dialogues again in the courses!

And - if you just want to test your knowledge - you can now play the "Quick Games" without even registering! And you can play and learn with them on most mobile devices and tablets with Internet access - no apps needed!