Resources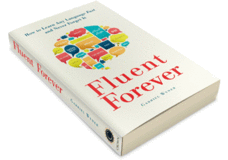 "A brilliant and thoroughly modern guide to learning new languages. Fluent Forever won't teach you French, or German, or any other language — but it will teach you how to learn whatever language you do want to learn, and to learn it faster, and more efficiently. If you want a new language to stick, start here."
— Gary Marcus, cognitive psychologist and author of The New York Times Bestseller Guitar Zero
---
Angelika's site is a wonderful resource for any German Learner: From online German tuition, to translation advice, reviews of other learning methods and sites, links to other language learning resources, relevant and motivational blog posts: If you want to learn German, Angelika's is the site you should bookmark and use!
---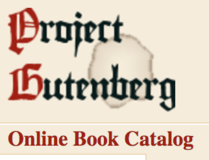 Project Gutenberg is an amazing site for language learners. Not only will you find books in dozens of languages, but also quite a few audio recordings.
All are in the public domain and free to use.
Many of the books are older with expired copyrights, but you'll be amazed what you can find!
---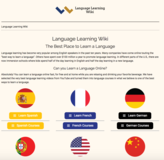 Languagelearningwiki.org, founded in 2016, is a great way to accelerate your language learning. It currently offers 10 languages and is completely free.
Just sign up and dive into the language you always wanted to learn!

For many of the languages there are Courses, Real Life conversations, and ways to learn with music or movies.

---