Our Partners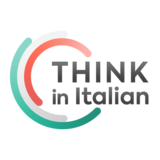 The Italian course "Think in Italian" is based on the concept that you'll improve your Italian by listening and repeating many sentences. As you go through the course, small changes are made to the sentences, moving different components in and out. In this way, you're learning new words and how sentences are formed. Grammar isn't explicitly taught but you'll begin to pick up the various grammar points on your own.
Read our blog post: Think in Italian - Updated Review. There, you can apply a 50% discount on your first month's subscription. A good start is to do the 7-day free trial.
The simple wisdom behind the lessons in "Think in Italian":
1. We all learn a language by listening and mimicking.
2. We acquire language through context.
3. We best learn grammar through examples, not rules.
"Think in Italian" offers two sets of Lessons:
1. Italian Audio Course "Ripeti con me" (Repeat after me). This course has 250 lessons ranging from Beginners to Advanced.
2. Short Italian Readings with audio: Leggi con me (Read with me). This is a collection of 600+ stories, news pieces, conversations, jokes and songs, sorted by Level from Beginners to Advanced. You'll have an Italian transcript and an English translation.
---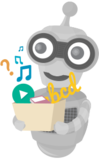 Lingualia isn't just a social network for learning languages and meeting people from all over the world to practise with, it's a revolutionary new way to learn languages. Introducing Lingu – your made-to-measure teacher.
Lingu is based on artificial intelligence which means he can automatically personalise each and every course to suit the student's level across a variety of disciplines, their free time, and their motivation.
You can also connect with other learners by issuing and accepting "challenges", have your writing exercises corrected, etc.
Read Gamesforlanguage's Review of Lingualia HERE.
---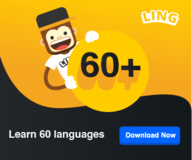 Ling-App's free Languages learning app is designed to make learning Languages as easy and as fun as possible! Using a variety of mini games and interactive learning techniques, you'll be able to immerse yourself in many languages using just your smartphone!
Whether you're a complete beginner and don't know any Languages words and you want to learn the basics of the language, or you're already pretty fluent and want to learn advanced or brush up on your knowledge – Ling has you covered!
Traditional language lessons can be boring, dull and no fun at all. At Ling, we've made the learning process fun by using puzzles, games, challenges and quizzes to teach you how to read, write and speak Languages!
Play Ling-app online or get the apps on the App Store or Google Play
Read Gamesforlanguage's review Here
---

LingoHut is a completely free, foreign language learning website available in over 50 different languages! Our passion is to help volunteers, tourists, teachers, students, shopkeepers and newly displaced people succeed socially, intellectually and economically by teaching basic communication skills to be comfortable in a new culture.
---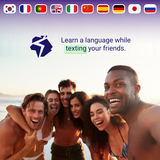 Pangea Chat is a web and mobile application that lets students "learn a language while texting friends." Learners can jump into conversation with the help of in-chat translation, dictionaries, and grammar checking. To cement learning, the app generates practice activities directly from the user's language productions and delivers them in the context of those authentic text conversations.
Pangea Chat is the only application available which allows a beginner to learn a language through meaningful conversations and form personal connections from the first day of their learning trajectory.
The languages you can currently learn include Chinese, English, French, German, Italian, Japanese, Korean, Portuguese, Russian, and Spanish, with more languages to be added.
Pangea Chat is free-to-use during the testing and iterating phases and available on the App Store and Google Play.
---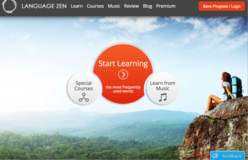 Language Zen is a language learning site that features Spanish for English speakers. Its home page promises:"Language learning without frustration. Personalized to you."
At the center of Language Zen's program is the algorithm that keeps track of what you've learned and has you redo the phrases and sentences where you made mistakes.
What you learn are the most frequently used words, which Language Zen gathers through "data mining" - analyzing thousands of TV transcripts.
---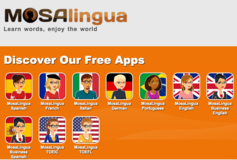 MosaLingua is a method for learning languages on a smartphone (iPhone/iPod Touch/iPad and Android). Our small, international team is made up of language enthusiasts who are working everyday to improve our applications and to help you in your language learning.
Using the Spaced Repetition System, the apps adapt to the learners' skill level.
In addition to German, French, Italian , and Spanish. MosaLingua also offers Portuguese, English, and Russian.
If you prefer, you can also use Mosalingua's web version.
---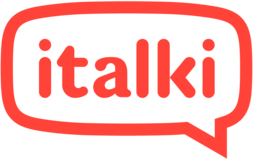 Become fluent in any language with italki! - italki is a language learning marketplace where students can find the best online language teachers in the world. italki is the leader in online language education with over 1.5 million students and 4000+ teachers of 100 languages.

---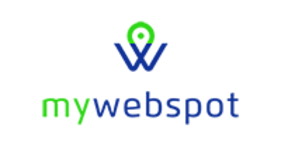 mywebspot is the leading provider of Pocket WiFi in Europe and provides unlimited, secure and reliable WiFi to travelers in more than 100 countries worldwide.
You know the problem of arriving at a foreign airport and your mobile phone provider is informing you about the expensive roaming prices?
With a Pocket WiFi rental you do not pay any roaming charges, browse the internet with up to 4G and share the WiFi with up to 5 devices.
PS: mywebspot worked great for us during our Dutch Canal Boating trip, and continuing travel to Lake Constance and Austria.
---