Posted on by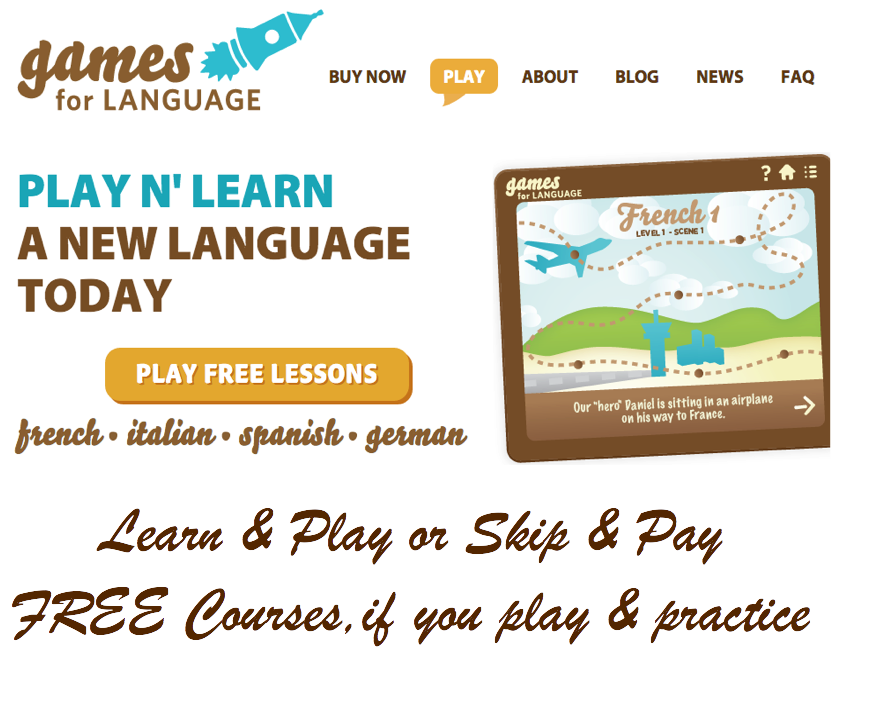 We described our CRAZY NEW IDEA in the December 2013 Newsletter. Encouraged by the many positive comments we are planning to start our Play & Learn program in January 2014.
This means that our German 1, French 1, Italian 1, and Spanish 1 courses will be FREE to all users who are committed to play and learn.
Further details can be found in our FAQs.