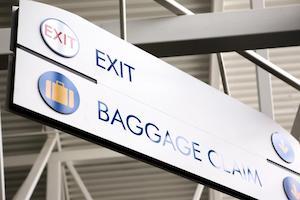 Italian Language Game: Anche io
Italian Language Game: "Anche io" - Me too. Learn and practice online 13 Italian words and phrases in the context of a brief conversation.
This is a mini-story that's also part of our Italian 1 course. (You can play the full course for FREE by registering HERE.)
Always say the words and phrases OUT LOUD, either before, with, or after the native speaker.
Your pronunciation and your listening skills will improve a lot!
For more easy games see also our post: 5 Easy Italian Language Games.
Or you can find ALL of them - over 60 by now - on the Italian Quick Language Games page.
Words in Italian Mini-Story Language Game
qualcuno - someone
aspettare - to wait
sta aspettando - s/he's waiting
mia zia - my aunt
dove? - where?
abita - s/he lives
anche io, anch'io - I too, me too
abito - I live
Che coincidenza! - What a coincidence!
ecco - there's
la mia valigia - my suitcase
Bene. - Okay., All right.
Arrivederci. - Goodbye.

More than an Italian Language Game
And remember: Practice Italian online for FREE with our 36-Scene Italian 1 Travel-Story: "Marco in Italia".
In it you learn and practice all the words, phrases and sentences you also hear in the podcasts. Just login HERE.
And, if you have any language questions - don't hesitate to contact us!