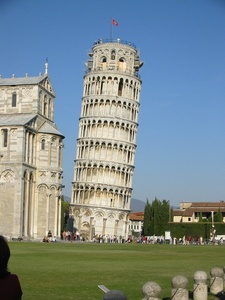 Italian Language Game: Trivia Quiz
Italian Language Game: A short Italian Trivia Quiz. Play and discover where the Ponte di Rialto, the Piazza dei Miracoli, the Palazzo Ricasoli, and the famous Palazzo Vecchio are located.
Learn and practice 10 Italian words and phrases with this FREE online game for learning the Italian language. Listen, and repeat out loud after the native speaker.
dov'è? - where is?
il ponte - the bridge
vorrei - I'd like
andare - to go
la piazza - the square
il duomo - the cathedral
si chiama - it is called
il palazzo - the (large) building, the palace
vecchio - old (m)
il palazzo comunale - the city hall


If you like our Italian games, please SHARE them with your friends and read our post with 5 Easy Italian Language Games.
More Than an Italian Language Game

And don't forget: You can practice Italian online for FREE with our 36-Scene Italian 1 Travel-Story: "Marco in Italia".
In it you learn and practice all the words, phrases and sentences you also hear in the podcasts. Just login HERE.
And, if you have any language questions - don't hesitate to contact us!