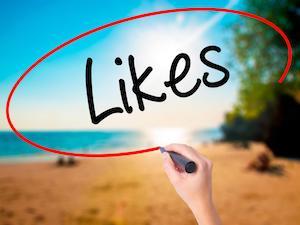 French Language Game: j'aimerais

Quick French Language Game: "j'aimerais" - I would like.
Learn and practice this common and useful expression in context.
Words in French Language Game
aimer - to like, love
j'aime - to like
j'aimerais - I would like
J'aimerais visiter Aix-en-Provence. - I'd like to visit Aix-en-Provence.
tu aimerais
Est-ce que tu aimerais ...? - Would you like ...? (familiar)
quelque chose à manger - something to eat)
une tarte aux fraises - a strawberry tart
Et à boire? - And to drink?
j'aimerais beaucoup - I'd like very much
un jus d'orange - an orange juice
Learn French in small chunks with our Quick Language Games.
If you like our games, please SHARE us with your friends.
More Than a French Language Game

Don't forget: You can practice French online for FREE with our 36-Scene French 1 Travel-Story: "Daniel en France".
In it you learn and practice all the words, phrases and sentences you also hear in the podcasts.
Just login HERE.
"The Story" and easy games will let you forget that you are actually learning French!
And, if you have any language questions - don't hesitate to contact us!