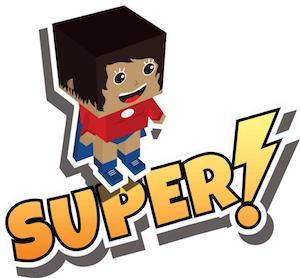 Spanish Language Game: Genial
Spanish Language Game "¡Genial!" (Great!).
Learn and practice 12 easy Spanish words and phrases in the context of a mini-story.
On his flight from Boston to Barcelona, David, a young traveler chats with the woman sitting beside him.
This mini-story is also part of our Spanish 1 course. (You can play the full Spanish 1 course for FREE by registering HERE.)
Always say the words and phrases OUT LOUD after the speaker. You'll greatly improve your pronunciation and listening skills!
Words in Mini-Story Spanish Language Game
genial - great
usted habla español - you speak Spanish (formal)
mi inglés - my English
no es - is/it's not
muy bueno - very good
yo puedo - I can
practicar - to practice
muy bien - very well
es - you are (formal)
americano - American (m)
nací - I was born
en - in (+ city)
Please share us with your friends who also want to learn Spanish or one of our other languages.
More than a Spanish Language Game

If you like our Spanish games, you can practice Spanish - online and completely for Free - with our 36-Scene story "David en España" by just logging in, or registering HERE.
You can find more resources for learning and practicing Spanish on FREELANGUAGE.ORG.
Our FREE Spanish 1 course will let you learn and practice Spanish playfully - with a travel-story of a young man in Spain and easy games.