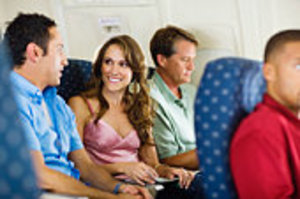 Italian Language Game: "My Pleasure" in Italian
With this Quick Italian Language Game: "Piacere mio" - My pleasure, you can practice a common Italian expression.
"Piacere mio" or just "Piacere" are expressions you'll often hear in Italian conversations, especially during introductions.
You can actually find the translation with the audio also in our Italian Dictionary.
Also, the word "piacere" (pleasure) is part of a host of common conversational phrases. Here are some more Italian phrases with "piacere".


con piacere - with pleasure, certainly
è un piacere ... - it's a pleasure ...
que piacere! - what a pleasure!
se ti fa piacere - if you like (familiar)
ho di piacere ... - it gives me great pleasure ...
mi farebbe piacere ...- I would like to ...
tanto piacere! - ironical: so what?
il piacere è tutto mio - the pleasure is all mine

If you want to listen to the entire dialog "Ciao Marco" (Scene 2, Level 4) click HERE.
For more easy games see also our post: 5 Easy Italian Language Games.
Or you can find ALL of them - over 60 by now - on the Italian Quick Language Games page.
If you like our games, please SHARE us with your friends.
More Than an Italian Language Game

And don't forget: You can practice Italian online for FREE with our 36-Scene Italian 1 Travel-Story: "Marco in Italia".
In it you learn and practice all the words, phrases and sentences you also hear in the podcasts. Just login HERE.
And, if you have any language questions - don't hesitate to contact us!