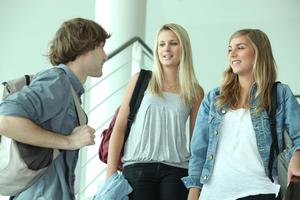 Italian Language Game: Ci vediamo
With this Italian Language Game, you can learn and practice 4 Conversational Phrases with this FREE online game.
You'll hear and read them, and are encouraged to speak them aloud!
"Ci vediamo"
"Volentieri"
"Vorrei andare"
"Porto un paio di amici"


These are phrases that frequently come up in daily Italian conversation, especially when you setting up a meeting or a date.
Here we are using various games, Snap Clouds, Balloons, and Deal no Deal, to test you and have you practice the vocabulary. At the end you'll hear and easily understand the entire dialogue.

If you like our games, you'll find many more by just clicking on the Home Page link.
For more easy games see also our post: 5 Easy Italian Language Games.
Or you can find ALL of them - over 60 by now - on the Italian Quick Language Games page.
And, please, SHARE us with your friends.
More Than an Italian Language Game

And don't forget: You can practice Italian online for FREE with our 36-Scene Italian 1 Travel-Story: "Marco in Italia".
In it you learn and practice all the words, phrases and sentences you also hear in the podcasts. Just login HERE.
And, if you have any language questions - don't hesitate to contact us!