Posted on by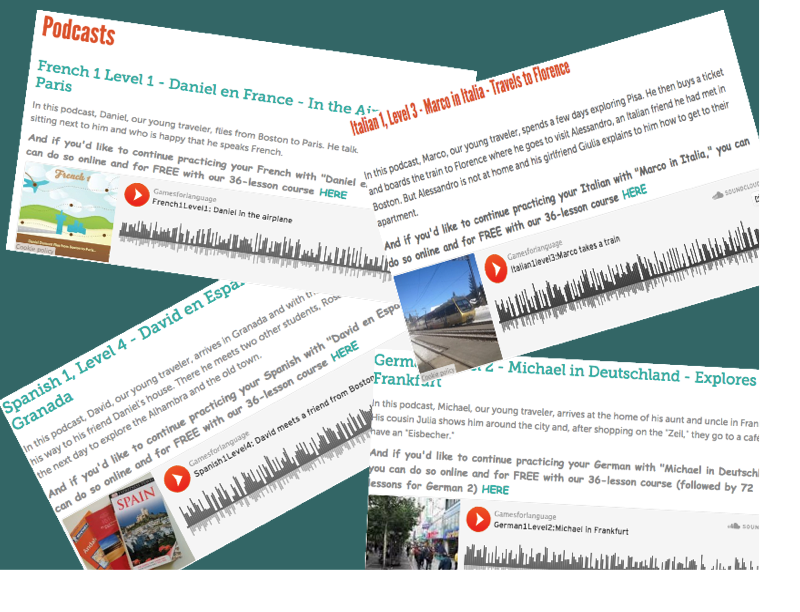 GamesforLanguage.com has now placed "The Story" of its young traveler as six (6) podcasts for each of its four languages, French, German, Italian and Spanish, on its site. "The Story" describes in dialogue and narration the experiences of a young man as he travels through France, Germany, Italy and Spain respectively.
The useful and everyday language of "The Story" is also the basis for the vocabulary and various games in each of the courses.
Listen to the Level 1 podcast (6 Scenes) of your target language HERE, if you already have started to learn, and find out how much you understand.
Or just start a FREE course and surprise yourself how fast you'll learn by following the young man on his travels.