Posted on by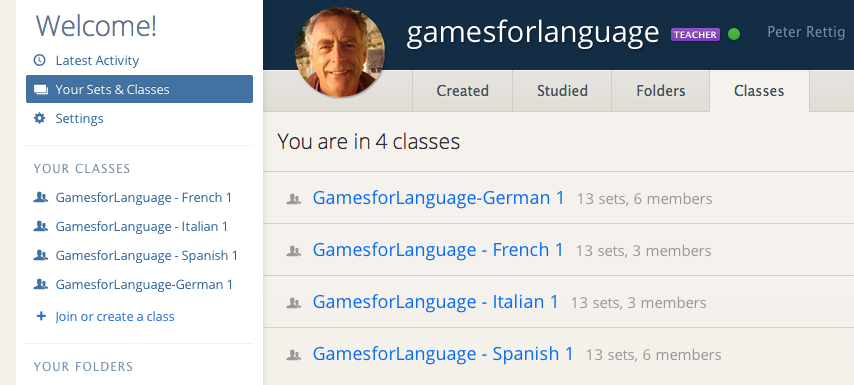 GamesforLanguage has started to upload the vocabulary for its German, French, Italian, and Spanish courses to Quizlet.com. You'll find all words, phrases, and sentences of each Scene and can even add your own to learn and practice.
Quizlet's FREE flashcards, tests, and study games make learning fun and engaging for students of all ages. Use Quizlet on your computer at home or school using Quizlet's mobile apps for iOS and Android and practice our Gamesforlanguage vocabs on the go!
Join one of our GamesforLanguage Quizlet classes of German, French, Italian and Spanish. Play and practice with our travel story online, and accelerate your learning even more with Quizlet/Gamesforlanguage.