Posted on by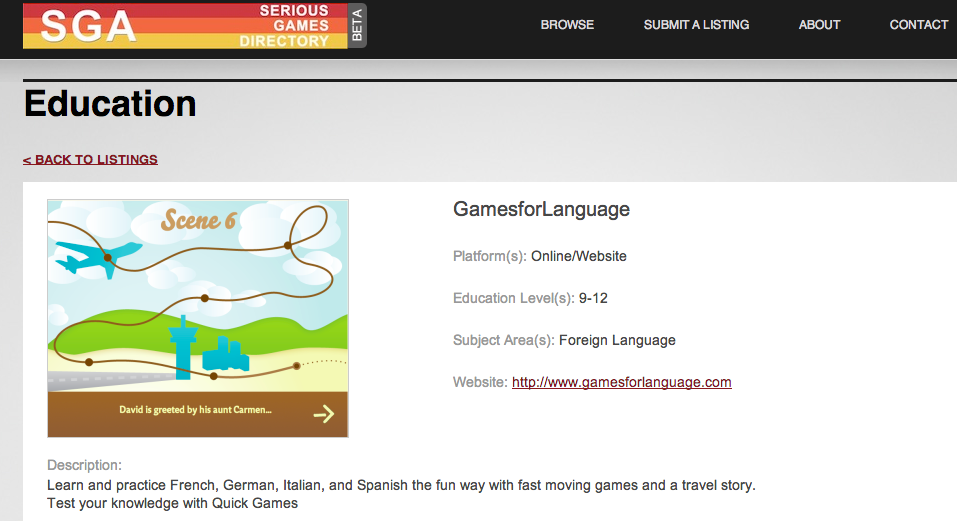 We are pleased to be listed in the Serious Games Directory (SGA).
The Serious Games Directory is published by the Serious Games Association, an international trade organization open to all professionals engaged in the serious games industry.
The GamesforLanguage team believes that games can make language learning fun. More and more adults discover that games are not just for children. Adults enjoy them as well.
Gamesforlanguage.com offers FREE language courses for French, German, Italian and Spanish.
The 36 lessons of each course tell a travel story, in which the learner follows a young traveler on his trip. Importantly, with the story, you'll not only remember the new content words, but also the phrases and sentences in which they are used. This is more effective than other programs, which often teach unrelated words out of context!
Users can also download the vocabulary list of each Scene as well as the mp3 audio of each level and play Quick Games.