Posted on by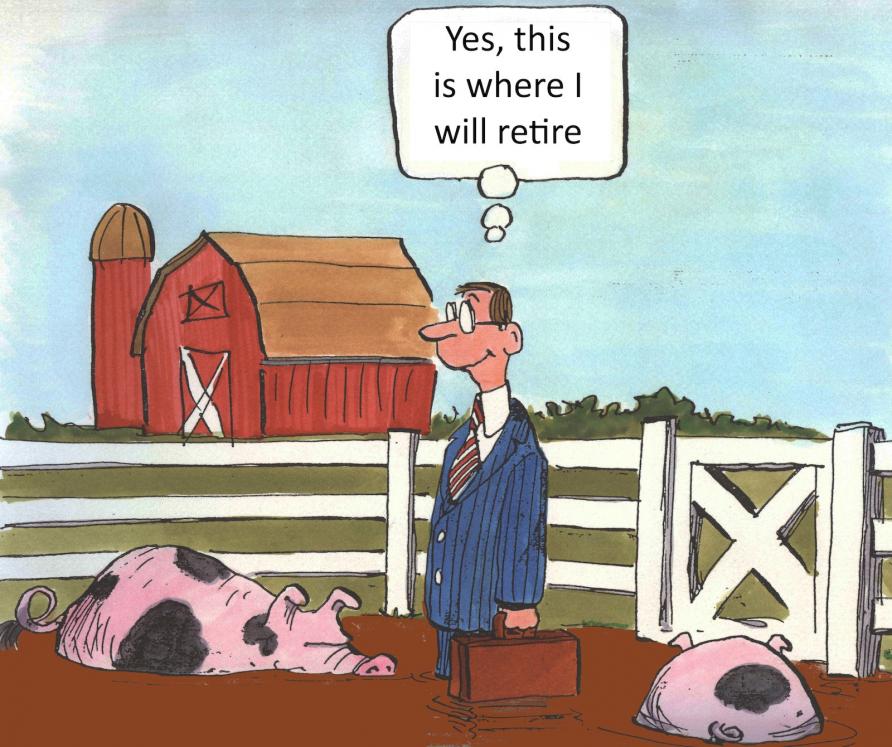 My (first) retirement is now already a few years behind me. I was very lucky when we were able to sell the consulting firm I had co-founded. I was still in my fifties.

However, while I was looking forward to a less stressful life, I was also aware that retirement can have its own challenges.

I had read the usual books about retirement, how to stay busy, get or continue with a hobby, etc. Yes, I also had the typical list of house projects I never had time to complete earlier. But during the months leading to the day when I didn't have to go to work anymore, my wife Ulrike and I made plans for an extended stay in Italy.
Preparing for Italy
Both Ulrike and I already spoke several languages: German, English, French, and she also Dutch. These were languages we had either learned as children or young adults living/working in the respective countries. Italian was to be the first language we were going to learn as mature adults.

A few months before my retirement and our travels – my wife was working as a development editor at Pimsleur International at that time - we began using Pimsleur's self-teaching Italian language courses and completed all three levels of the program, 90 lessons in all.

This was an accomplishment. We felt quite smug about being able to understand basic Italian, but we also knew that the real test would come upon our arrival in Rome.
First Impressions and Lessons
We were picked up at Fiumicino by our landlord's driver. When we tried out our Italian on him it became clear immediately that his English was much better than our Italian.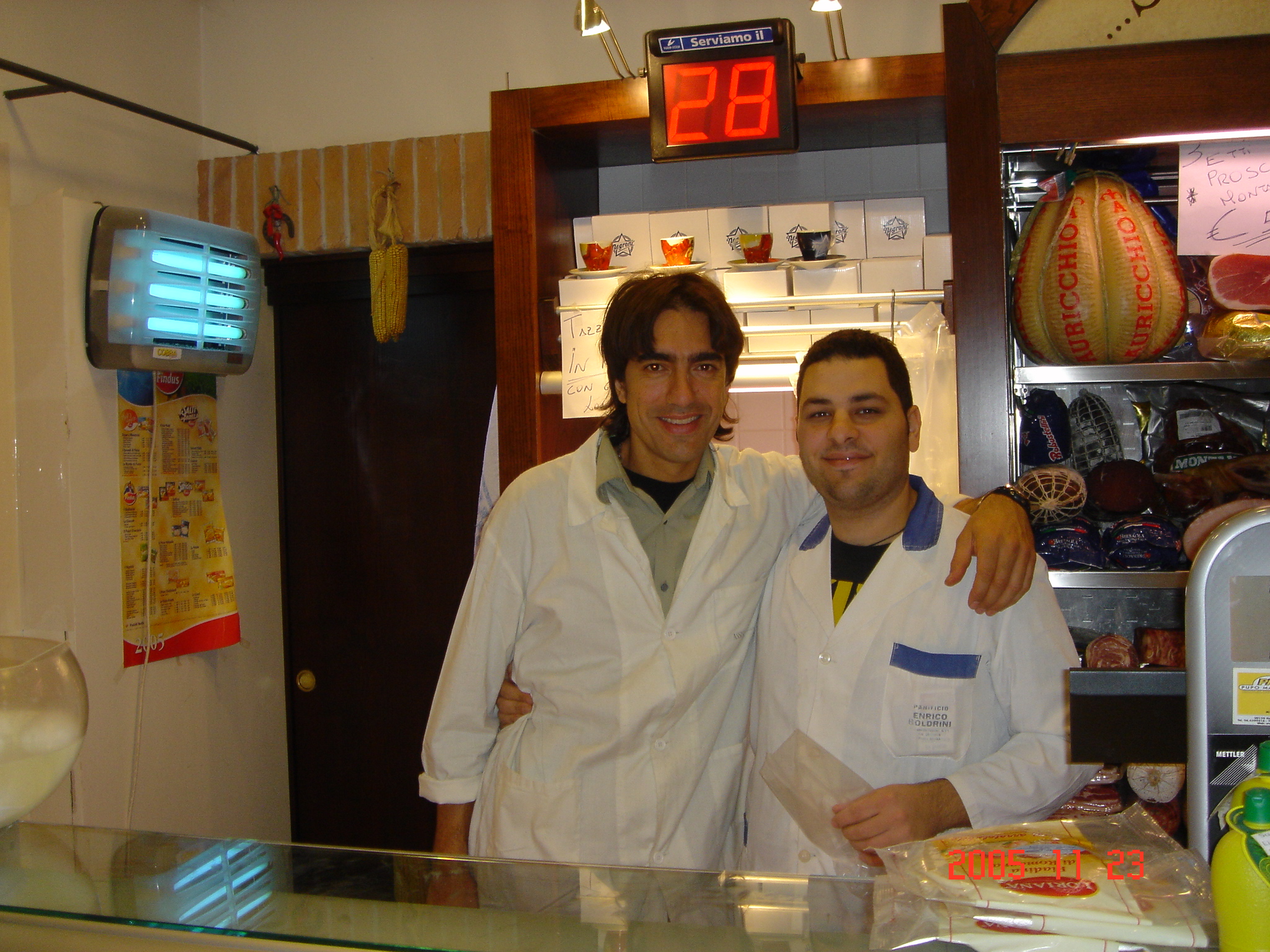 Our first apartment was in a narrow street above a grocery/bakery in Trastevere (see picture of Romand and Guiseppe), and located just across the narrow street from a wonderful little restaurant, Le Mani in Pasta. (This restaurant is now listed on Tripadvisor as #27 of 327 restaurants in Trastevere.)

We became regulars there, and as the owners and waiters spoke very little English, it was great place to practice our Italian.

Seeing "Le Mani" everyday when we left our building, it was easy to remember that "la mano" (the hand) is one of the exceptions in Italian, as most nouns ending in an "o" are masculine. Other feminine nouns ending with "o" are: àuto (car), mòto (motorcycle), dìnamo (dynamo), ràdio (radio), mètro (subway), libido (libido), etc.
Fluency Realities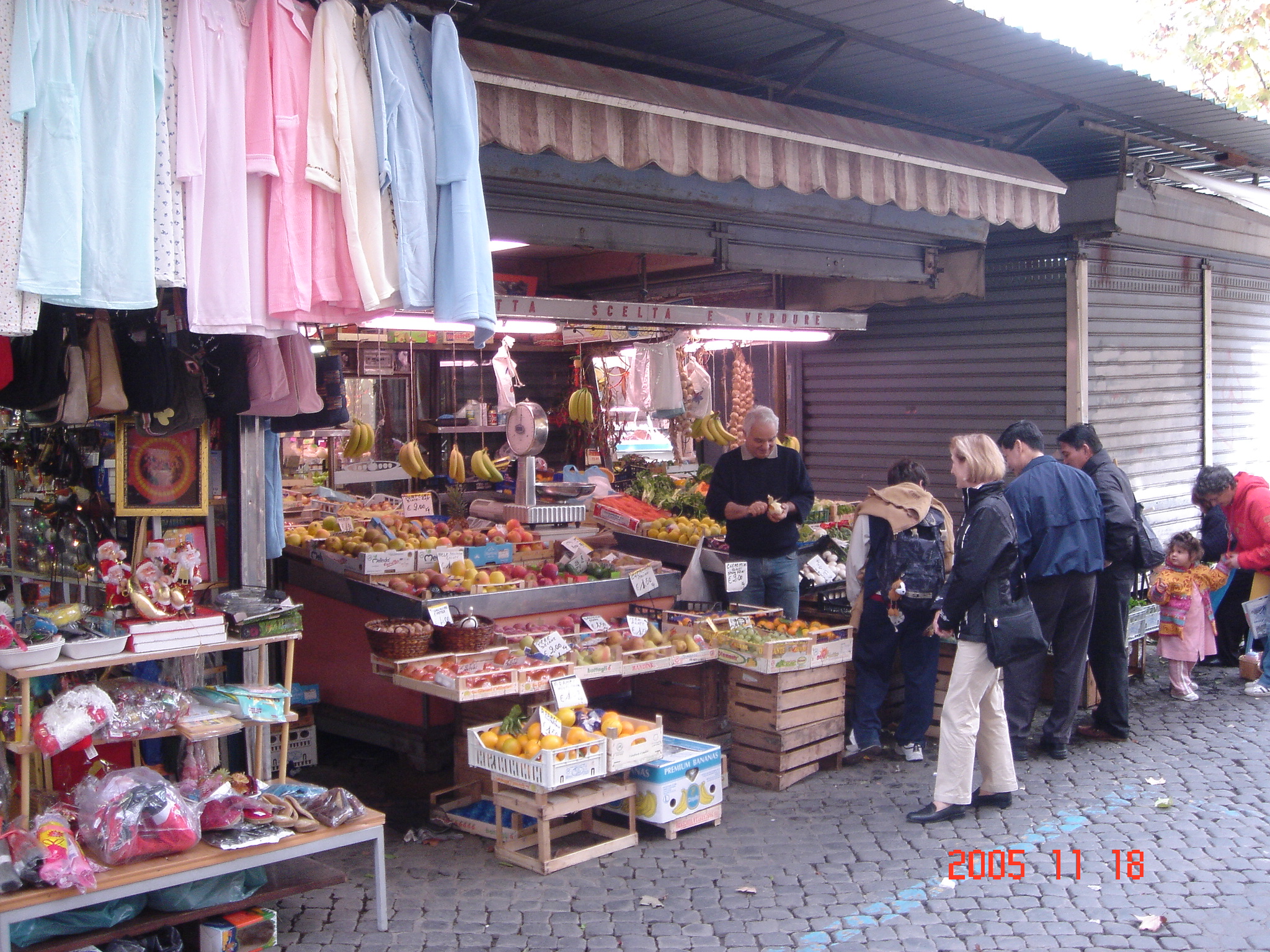 We also quickly realized, however, that we were far from being fluent in Italian. Yes, we had completed maybe 45-50 hours of learning with the Pimsleur audio courses. While we got compliments for our pronunciation, we still had to rely a lot on pointing and gesturing for buying groceries in our grocery/bakery or local market (see picture).

For several weeks, our vocabulary clearly continued to be insufficient. And to our dismay, at the beginning, the Italian on TV was an incomprehensible garble of words for us.

We were lucky to find a tutor who discovered quickly via a first test that our Italian spelling was atrocious. With Pimsleur's Italian audio course we had not learned how to read and write, and our spelling was automatically based on the French we knew.

The daily 2-hour lessons with required homework kept us busy learning for half the day. The other half we spent exploring Rome and its surroundings. We tried out our Italian wherever we could.

After a few weeks, the Italian TV garble dissolved into individual words that we began to distinguish where they started and ended. While we still did not know a huge number of words, we started to guess what words meant from the context. That accelerated our learning further.

Over the next months, as our tutor worked with us and monitored our progress, our confidence grew. We started to understand and enjoy Italian TV and movies, and increasingly conversed with shopkeepers and people we encountered during the day.
Language Learning during Retirement
There have been many research findings about the benefits of mental exercises for older adults. And learning a foreign language is near the top of that list - ahead of playing Lumosity games or solving crossword puzzles.

Learning a new foreign language as an adult takes effort and discipline. But our brain is certainly able to acquire new vocabulary and new grammar patterns through practice. And yes, we also experienced - although still far away from a Golden Anniversary - what a friend described facetiously in a guest post, French in Dijon: Fluency Realities with no "Lover Option"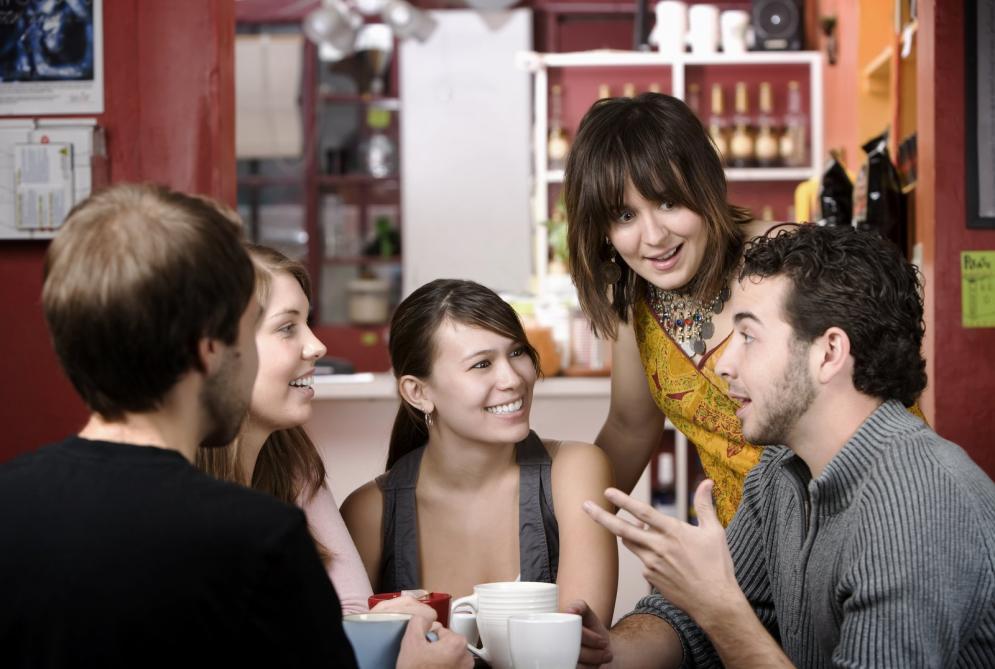 In his words: "When younger people are sitting in bars discussing politics, love, and pop music with passion, we are getting ready for bed. Since my wife and I've been married more than fifty years, neither of us can go out and find a lover! In short:The quickest avenues to fluency are now closed to us."

Acquiring fluency in a foreign language is certainly harder when you don't speak it all the time with your partner. That's true even if you stay in the country where the language is spoken. However, there are also many opportunities today to Progress Faster to Language Fluency.

If you can take advantage early on of one of retirement's key benefits: Planning your day and doing activities that YOU like – you'll never be bored. Then, if language learning is on that list, you'll open a new world to explore: articles to read, conversations to have, movies or TV shows to watch, planning a trip to a place where your new language is spoken.
Beyond Retirement – "Un-Retiring"
For me personally, learning Italian (and later continuing with Spanish and Dutch, see my post about P.M Tools.) also led to our starting up Gamesforlanguage.

Using my interest in languages and my project management skills, plus Ulrike's background in teaching and course development has given us a wonderful way of combining our passion with a purpose: Helping others practice languages we have learned as well, and sharing our experiences about language learning, culture and travel on our Blog.

And when we get a Thank-you note such as this one from a 80+ year old woman, who had completed both our German courses, we also know that it's never too late to learn and practice a new language:
"Thank you for such an interesting way to practice and learn German. I have really enjoyed doing this each day and am hoping to go to Austria in the Fall for a week at a spa. I liked the way you varied the learning process, also that you had a score at the end of each lesson, which, if not good enough, you could redo. Thank you again, M."
So who knows – once you start learning another language during your retirement – you may also discover reasons to "un-retire" again.
Bio: Peter Rettig is the co-founder of Gamesforlanguage.com. He is a lifelong language learner, growing up in Austria, Germany, and Switzerland. You can follow him on Facebook, Twitter and Instagram, and leave any comments with contact or below.