Posted on by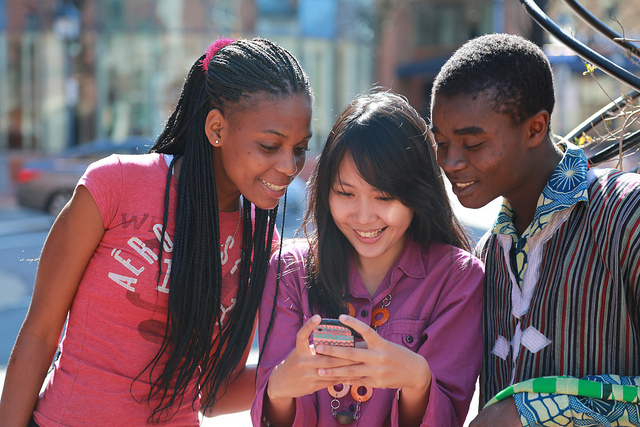 There are several benefits to being a polyglot and language learning can be fun and engaging.

Knowing multiple languages not only boosts your chances for employment, but it also makes you more open minded and appreciative of other cultures.

Also, being able to communicate with a broader network of people betters your chance of discovering new things and making new friends. Multilingualism broadens your horizons and opens the door to rich experiences no matter who you are and where you come from.

Whether you're a student who is learning a new language at school or a professional whose career demands learning different languages, or simply a traveler who wants to talk to the locals in their language, learning a new language can be both exciting and exacting.

Although learning a foreign language isn't always a cakewalk, it doesn't have to be an uphill climb either. Thanks to the evolution of technology, we have access to multiple platforms and tools that make learning an appealing and a fun experience.

What's more, a lot of these tools are free to use. You don't have to shell out a single penny! And remember what Benjamin Franklin had to say about pennies: A penny saved is twopence clear.

Keeping that in mind, I've put together a list of some free language learning tools that are totally fun to use. For more more comprehensive content and in-depth learning they all offer in-app purchase options.
Language Learning Apps for Android and iOS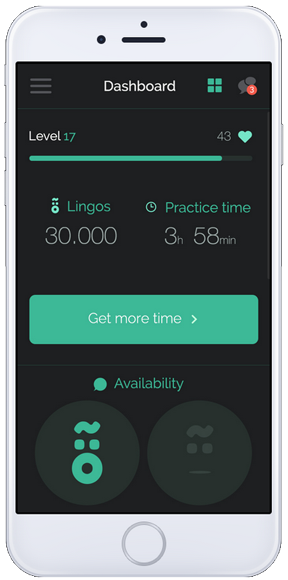 Imagine being able to practice the language of your choice with its native speakers...Well, don't just stop at imaging.

Go right ahead and practice Spanish, Portuguese, French, Italian, etc., with native speakers through voice chat on Lingbe app.

It's easy to use and comes with a call button that instantly connects you with a native speaker who can help you practice the language of your choice. The best part: you get real-time feedback about your progress from collaborators who guide you and help you become more fluent.

And if you'd like to help other learners learn your mother tongue, you can collaborate with them for which you'll receive not just brownie points, but some actual credit points in the form of lingos (practice exercises). More lingos you earn, better will be your chance at practicing.

English (US), Japanese, Korean, Spanish, French, Simplified Chinese, Russian, Arabic, Spanish (Mexico), Portuguese (Brazil), Portuguese (Portugal) - the list goes on and on to include over a 100 languages!

No matter which language you choose, HiNative helps you learn it in style. You can either upload audio files to get feedback on pronunciation or you can share pictures of those complex Chinese characters to know their meaning, or you can simply stick to the plain old Q&A format.

No matter which format your queries come in, HiNative's learning community readily helps address them by providing pronunciation support, example sentences, grammar tips, and what not!

Not just that, you can also ask the community about different countries and their cultures. Whether you're traveling to someplace or moving permanently, you can learn about the dos, the don'ts, and everything else by simply asking the people who are already there. If that isn't convenient, then what is?

Available also for Windows
Mango Languages gives you access to 70 different foreign language courses and 17 different types of English language courses that are designed keeping in mind native speakers and their requirements.

All courses focus on four key components of communication: vocabulary, pronunciation, grammar, and culture. From Yiddish, Tagalog, Pashto, to Haitian Creole, Cherokee, Mango Languages has courses that make language learning an enjoyable process.

Besides the regular courses, there are some specialty courses that focus on specific learner requirements. If you don't have time for an entire course and are simply looking for a short-term course to help you with a short trip abroad, then you can choose from a list of specialty courses available to suit varying needs.
Whether you're a native speaker or a newbie learner who wants to improve vocabulary by learning new words, Lingo Vocabulary Trainer is what you need.

Lingo Vocabulary Trainer includes more than 100 different topics (business, education, nature, science, sports, tourism, etc.), different levels of learning, and statistics that help you gauge progress.

Lingo Vocabulary Trainer consists of more than 5000 words and helps you learn and pronounce words through images that help you memorize better.

What makes Lingo Vocabulary Trainer fun is that it allows you to collaborate with other app users through online games where you can earn some cool points!

Another noteworthy thing is the listen-and-type feature where you get to listen to an audio piece following which you'll have to type what you heard to help better your listening skills
SpanishDict boasts of 10 million plus user base each month, making it one of the most popular Spanish language apps available today. It offers Spanish-English dictionary which provides examples, insights into regional usage, and contextual information.

SpanishDict helps you by providing audio pronunciation support and also comes with an autosuggestion feature that helps save time and effort.

If you don't have access to the internet, you don't have to worry because with SpanishDict, you can look up words offline as well. Also, you get to use three separate in-app translators to translate words and phrases.

What makes SpanishDict appealing is that it provides conjugation tables for all tenses for thousands of verbs and highlights irregular verb conjugations in red for ease of understanding. Besides, if you want to learn on-the-go, you can enable the push notifications to conveniently receive new words on your phone everyday.
Available also for Windows
If you're the shy type and are apprehensive about approaching people to help you with learning English or bettering your English conversational skills, you would consider Andy a blessing.

Andy is an English speaking bot that converses with you and helps you learn new words, study grammar, and play language-learning games - all without being judgemental. From casual day-to-day interactions: greeting, chatting about your day, weather, etc., to daily lessons and tests, Andy comes in handy by catering to your English learning needs.

You can discuss about topics like travel, movies, hobbies, art, jokes, and curious facts with Andy and can also expect a detailed explanation on what is right and what is not when it comes to language usage.

And if at any point in time you're tired of rigorous learning or are simply bored, you can take a break and play fun games available on Andy.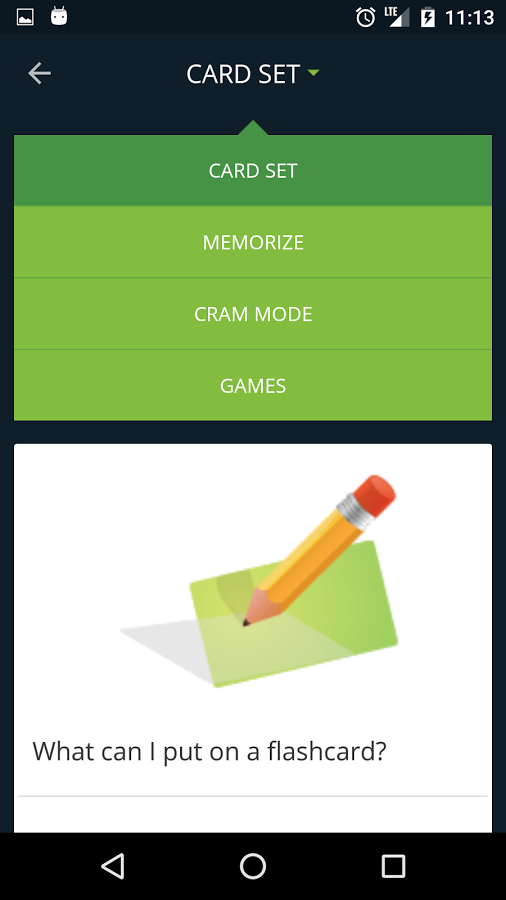 If you have trouble memorizing words and are working on building your vocabulary, Cram flashcards can help address your issues.

Known to be one of the most tried and tested learning tools, flashcards aid active recall - a mental technique that helps remember and recall answer to any given question through spaced repetition learning technique.

Cram puts to use the same technique to help you memorize better through effective learning and recalling of new words and their meaning. There are two modes - Card mode and Memorize mode.

The Card mode enables you to view and use the entire set of flashcards in a sequential manner. In case you want to focus on a few cards and hide the ones you don't need, you can switch to the Memorize mode.
Cram gives you access to a whooping 176 million (and counting) flashcards across various subjects, in different languages, which are free and easy to use.
Based on which language you want to learn and which language you already know, Idyoma connects you to other language learners nearby.

By using Idyoma, you not only meet new language partners but also get to build a network online by following your favorite partners. Idyoma focuses on language exchange between people. Besides practicing the language of your choice, you get a chance to teach your native language to other learners.

Idyoma enables you to check the location of your language partner and see if you have common people in your network, depending on which you can schedule real-life meetups. Idyoma is all about social learning and helps not just better your language skills, but also meet new people and make new friends.
Language Learning App for Android
With Beelinguapp, you can read texts in two languages side by side.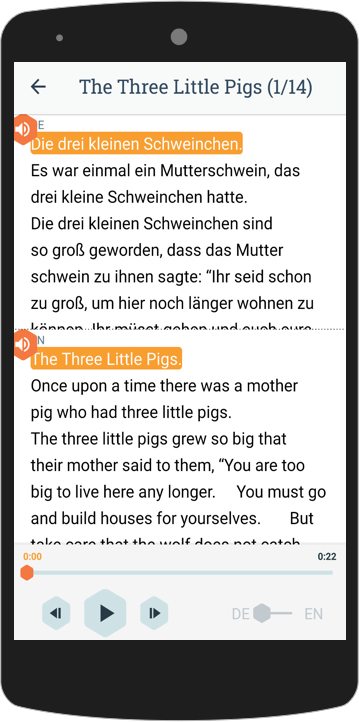 By doing so, you can compare the text of the language you're learning with the text of your native language or the language you already know. This helps you understand the new language better by means of referencing.

What sets Beelinguapp apart is that it you can listen to text in any language using its high-quality audio, even when your phone is in the sleep mode.

The app lets you pay attention to what the audio voice is saying by highlighting the text in karaoke-styled animation. What's more, you can use the audiobook feature to listen to stories in any language of your choice.

Soon to be available on iOS
So no matter who you are and what your language learning requirement is, there is an app out there to help you achieve your learning goals.

Thanks to technology, learning a new language is not as complicated as it used to be. Just a click here and a click there and you're all set!
Bio: Sophia Sanchez is a passionate educator, a lifelong learner, a freelance writer, an avid reader, and an adrenalin junkie all rolled into one. When not working, she spends time networking and can be found on Facebook, Twitter, and Wordpress.
Disclosure: Gamesforlanguage has no business relationship with Sophia Sanchez or any of the learning app companies reviewed above, except for publishing Sophia's post on it's site.