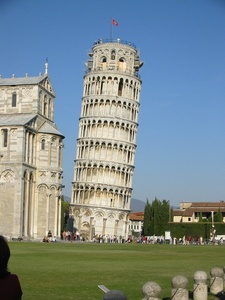 Italian Language Story Game 1: Sull'aereo
Italian Language Story: Sull'aereo
Level: Elementary (A2)
Playing Time: 4 minutes
Part 1 of Marco's trip to Italy (Il viaggio di Marco 1 - Sull'aereo).
Marco flies from Boston to Pisa. On the plane he chats with the woman sitting next to him and is happy to try out his Italian.
His aunt picks him up at the airport in Pisa.
Read and listen to Part 1 of Marco's journey in Italian. It contains 125 basic words and phrases, all in context.
Play the story several times. To practice your pronunciation, repeat each sentence after the speaker. By playing the story several times, you can practice listening (and reading) without translating.
Key Verbs in Travel Story: Il viaggio di Marco 1
parlare - to speak
imparare - to learn
andare - to go
rimanere - to stay
aspettare - to wait
abitare - to live, reside
venire - to come
salutare - to greet


The English translation is available on a desk- or laptop (but not on a phone or tablet).
To practice the individual words and phrases of the story, register or log in and go to Italian 1, Marco in Italia.
For more easy games see also our post: 5 Easy Italian Language Games.
Or you can find ALL of them - over 60 by now - on the Italian Quick Language Games page.