Posted on by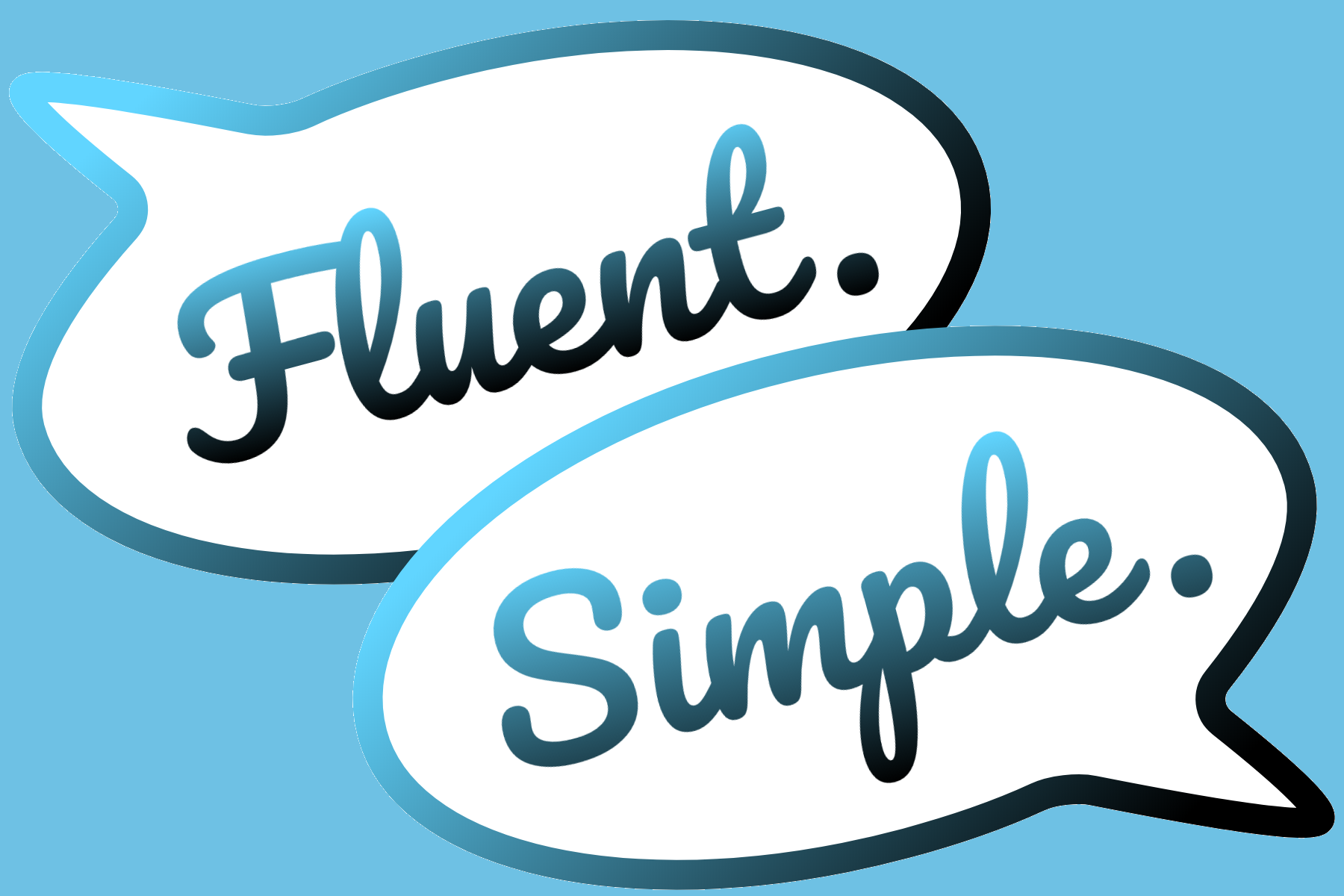 Updating our earlier "Ripeti con me!" review requires a clarification: If you are looking for "Fluent.Simple" - you'll be taken right away to "Think in Italian" - the new name of the site. (That's why we've modified the title and some descriptions.)
Our Update: Becoming fluent in another language you love is very good feeling!

Some time ago, we wrote a review of "Ripeti con me!", an audio course for boosting your Italian speaking and listening skills. It is now available in two versions: online, and as a downloadable MP3.

When its founder, Stefano Lodola, contacted us about updating our review, I was actually still practicing with his downloadable course "Ripeti con me!", while preparing lunch or taking walks.

However, I quickly realized that Stefano has made major changes for his new site Think in Italian. He has expanded the original audio course; he is continually adding reading and listening materials grouped together as "Leggi con me!"; and you'll also find a large number of free resources to accelerate your learning.

A personalized dashboard will help you plan and monitor your learning path. Everything is now accessible online on his new site Think in Italian.

Thus, the audio course "Ripeti con me!" is part of a much larger offering of "comprehensible input" for learning Italian. That means, you'll find plenty of language material that's on your level and which you can understand from context, even though you might not know all the words and grammar patterns.

The new material on the site - described further below - supports and enhances what I really like about the original audio course.

Stefano Lodola is an Italian polyglot, language teacher and translator, who now speaks 12 languages. As I mentioned in my earlier review, he's also an opera singer with a wonderful voice. You'll hear that in the lessons of the "Ripeti con me!" Italian audio course.

Learning Italian online with Think in Italian will have you choose different plans:

Ripeti con me!
The course Ripeti con me! is still the core of "Think in Italian".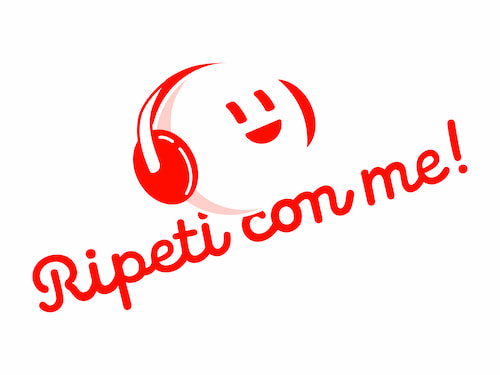 There are now 215 lessons, instead of the original 45.

The simple and effective lesson format has not changed, but with the increased number of lessons, you'll acquire much more vocabulary and become familiar with a much wider range of grammatical patterns.

Click HERE for our detailed description of the lesson format. To try the lessons out for yourself, make use of Stefano's free 7-day Trial.

The goal of the audio course is to get you to think in Italian right away, and to make speaking increasingly automatic. That's what fluency is about, right?

Leggi con me!



Italian Short Stories

These stories are for beginners and intermediate learners and are read by a native speaker at a slow but natural pace. You'll have a transcript as well as an English translation.

One advantage of learning with stories is that it trains you to guess meaning from context, which is pretty much how we learn a language in an immersion situation.

News in Slow Italian
We all live in a world that bombards us with news. We read news and talk about it on a daily basis.

But news stories use vocabulary and grammar patterns that are often different from fictional or personal stories that we read and tell.

So, part of being fluent also means understanding and speaking about local and global news events.
Italian Conversations
Mastering daily conversations is a fluency skill of its own. In conversations, native Italian speakers often use extra little filler words (beh, boh, allora, dai, tipo, cioè, insomma, etc) that act as conversational bridges or show that you're listening.

And they use specific sounds (mmh, ehm, uhm) that break a silence or signal a hesitation or reaction to what's being said.
To sound natural, you need to learn to understand these filler words and sounds and use them yourself.

With the conversations, you'll learn plenty of conversational vocabulary, but you'll also learn how to use those little important filler words and sounds while talking.

The Italian conversations are for beginners and intermediate speakers, and come with slow audio, transcripts and English translation.

Free "Think in Italian" Resources



Italian Grammar Lessons
Whether you hate it or love it, grammar is "the system or structure of a language", as defined in the Oxford Dictionary. You'll find that becoming aware of basic grammar patterns will boost your fluency.

The good news is that when we learn a language, we start to absorb its grammar patterns automatically. Kids do that already very early with their native language.

Doing grammar exercises is simply a way of learning to figure out how a language hangs together. The audio course "Ripeti con me!" introduces a basic grammar pattern in each lesson. It's a great way to internalize grammar and make it automatic.

The section with Italian grammar lessons just gives you some rules and explanations if you want them.
Online Italian Test
To check your Italian Level with immediate feedback, you can take a quick test. That too is a resource for learning and improving your Italian.
Learn Italian (a Polyglot's Tips for Mastering Italian)
The Think in Italian Blog provides a wealth of hacks, resources and inspiration to language learners. Topics include: How to talk about your family in Italian, Italian curse words, Learn foreign words with these 4 simple mnemonics, Speaking practice: talk to yourself, and many more.

On this page you should also check out the bottom section entitled: "How to Master Italian? With these tips!"
You'll see a list of over 50 language learning tips and further resources from fellow polyglots.

The Dashboard
Once you've created an account and signed in, you can go to your personal dashboard. There you'll see all the content you signed up for and any free resources.

The dashboard shows you what lesson you were on last, so you can continue where you left off.

You'll see any lessons and readings that you've marked as completed, and you can bookmark any content you want to track. You can quickly check your account, and access the FAQ's and further support.

3 Monthly Subscription Plans for Learning:
(Prices for products on the "Think in Italian' site are in US currency. Click HERE for the current prices and use Promo Code G4LFS for a 10% discount, forever.)
Ripeti con me! Audio course only (215 online audio lessons, 6,500 useful sentences, 70 hrs of audio)
Note: Ripeti con me! is also available as one-time purchase in the form of an MP3 file to download.
Leggi con me! 300+ Bilingual readings with slow audio (short stories, news, conversations)
Impara con me! Full access to both Ripeti con me! and Leggi con me!
In my experience, you become fluent in a language only if you engage with it consistently and make an effort to speak frequently. It's great, of course, to have a Italian speaker as a frequent conversation partner.

But what also works really well for improving your fluency is "shadowing" a native speaker. You can do that, for example, by listening to the Italian - spoken sentences, conversations, short stories, news pieces - and repeating what's being said right along with the speaker or a split-second after the speaker says it.

I'm currently fluent in four languages, and find that I'm well on my way to becoming fluent in Italian, too. My practice with Ripeti con me! is clearly helping me, as are the various techniques that polyglots commonly use, and which Stefano describes so well on his site.

It took me a while to navigate through Stefano's site to discover the many resources and understand which parts are fee-based and which parts are free for all.

A 7-day trial with daily engagement is probably the best way to become familiar with all that's available.

Bio: Ulrike Rettig is the co-founder of GamesforLanguage.com. She's a lifelong language learner, growing up in Austria, the Netherlands, and Canada. You can follow her on Facebook, Twitter and Instagram, and leave any comments right here below!
Disclosure: "Think in Italian" is one of our partner sites. If you use the discount code G4LFS you will receive a 10% discount forever on all products (online or downloadable) on "Think in Italian". Gamesforlanguage will receive a small commission, which will let us keep our site free of Google ads and other advertisements. As an affiliate, we were given one-month full access to what is now "Think in Italian".