Posted on by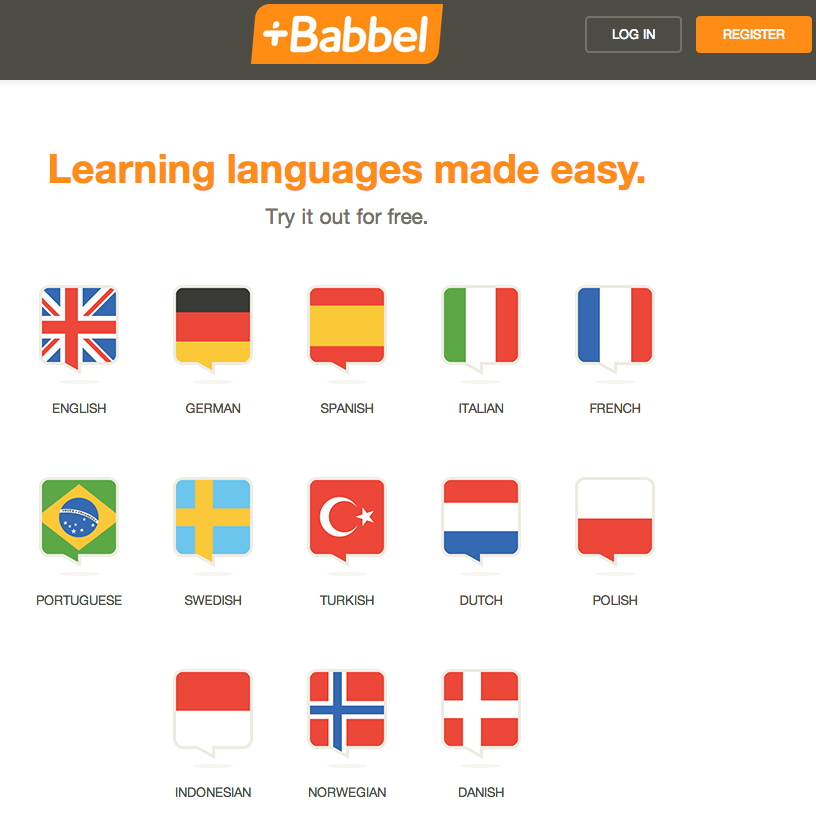 Babbel.com (see Disclosure below) is a fee-based online language learning site, with apps for all major mobile devices. At this time, Babbel offers 13 languages: Dutch, Danish, English, French, German, Indonesian, Italian, Norwegian, Polish, Portuguese, Spanish, Swedish, and Turkish.
To prepare for a short stay in Stockholm, I signed up for a one-month subscription of Beginning Swedish. I enjoyed creating my own schedule and liked the online experience as a whole. In fact, I motored through the three beginning courses (60 lessons) within 30 days, all in plenty of time to cancel the automatic renewal.
Beginning Swedish starts out with lessons on "greetings, making introductions, talking about your nationality and where you're from, ordering in a café, asking for directions," etc. Each lesson has a flashcard exercise, where you are asked to "Study the words and their spelling." That is followed by a combination of writing, reading, listening, speaking, and basic grammar exercises.
In the past, I had done a lot of audio-only language learning and found it hard to build up my writing and reading skills later. Reading and writing Swedish right from the start was a welcome change. In fact, writing became a good memory tool for me. Whatever I spelled out, I remembered well. The dictation exercises ("Write what you hear") turned out to be particularly effective.
In general - and I'm assuming that the set up of the others is similar to Swedish - Babbel's courses are a fun and effective way to get your feet wet in a language. One lesson builds on the other, the vocabulary is useful and presented in context, and on the whole, grammar exercises are relevant and to the point.
The question I'm facing now is what next for Swedish. I want to be able to read Stieg Larsson's novel "The Girl with the Dragon Tattoo" in Swedish ("Män som hatar kvinnor"). The three beginning courses are not enough for that. Any suggestions?
Disclosure: Gamesforlanguage.com has no business relationship with Babbel.com other than having purchased a 1-month subscription for the Swedish courses. See our Privacy Policy and Terms of Use for further details.