Posted on by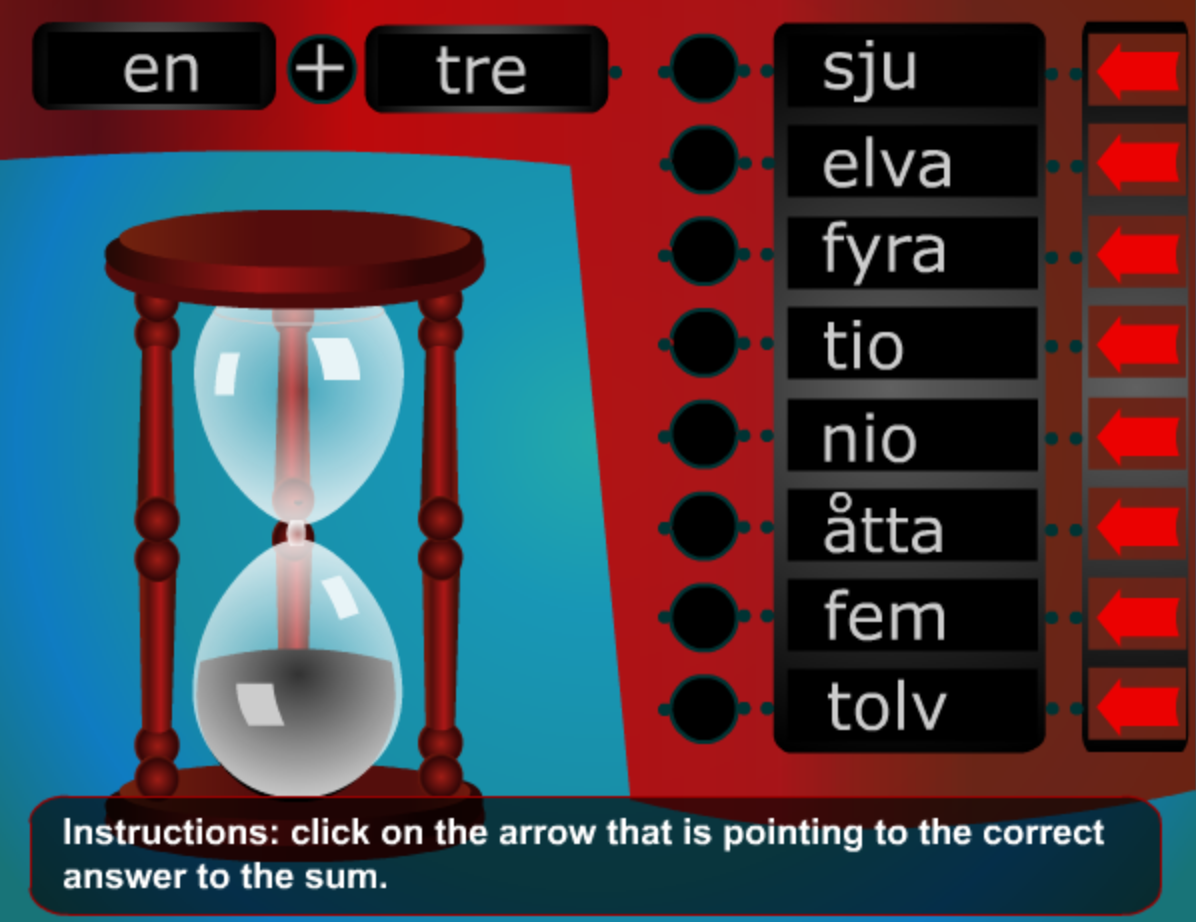 Digital Dialects is a free to use site with beginning to low-intermediate online games for 60 languages - from Afrikaans to Zazaki.

The various, colorful games use the Macromedia Flash Player. Updates to any of the sections are regularly announced and there is a "links" page for more learning materials that are mostly free, such as online newspapers, etc. The look of the site is uncluttered and appealing.

I tried out Swedish (see above), which is one of the languages I'm learning at the moment. For Swedish, there are six games (without audio), typically set up so that you can first memorize a list, then play a game to practice what you memorized.

There's a matching game for "phrases and greetings," three math games for "numbers," a game to learn "colors," and one to learn the words for "fruits and vegetables."

Russian, a language that I'll start next year, has 11 games (with audio), most of which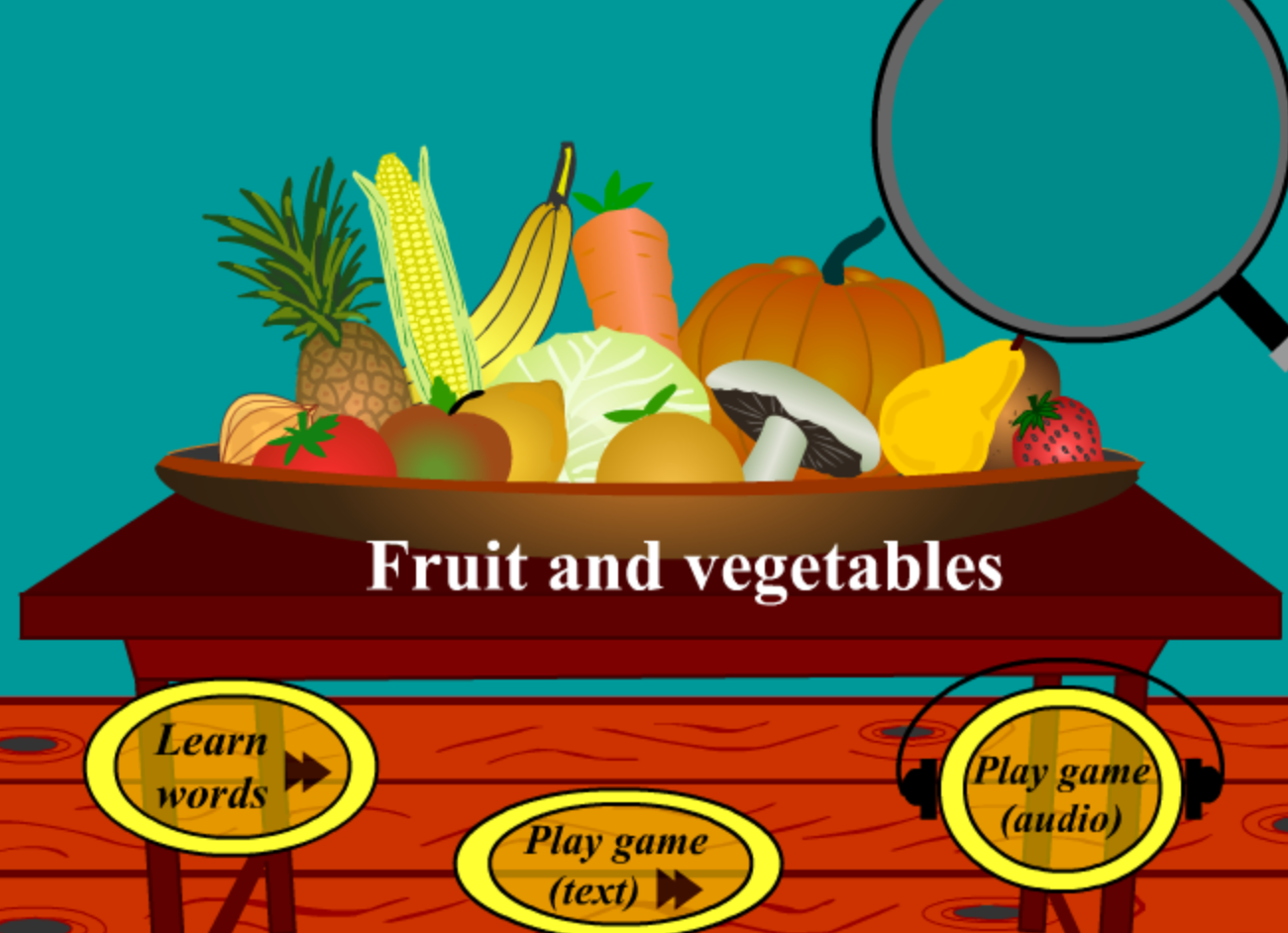 include versions in Cyrillic script and in transliteration.The "animals" game has you click on an image after you hear the Russian word.

The "fruits and vegetables" game (see right) can be played as audio, or in Cyrillic. You pick the correct items out of a bowl until the bowl is empty. The "numbers" games have Cyrillic versions that allow for "slow," "medium," or "fast" speed.

I'm guessing that these games will provide me with an easy, unhurried entry into the world of Cyrillic letters and of Russian pronunciation.
Persian (listed as Farsi) - a language I'm dabbling in right now - has nine games. The writing system of Persian is based on the Arabic script. So far, the games (numbers, fruits and vegetables, animals, various vocabulary groups) are in transliteration only, and there is no audio. Still, it's a start, and the games are an enjoyable way to memorize basics.
Some of the other languages have many more games and full audio. You'll just have to check and see for whatever language(s) you're interested in.

Digital Dialects is a popular site, in part because it gives beginning learners easy and fun access to many languages. Where else can you learn 1-10 in 60 languages at one place?
Disclosure: Gamesforlanguage.com and I have no business relationship with Digital Dialects other than learning and practicing Swedish, Russian, and Persian with its free online games.