Posted on by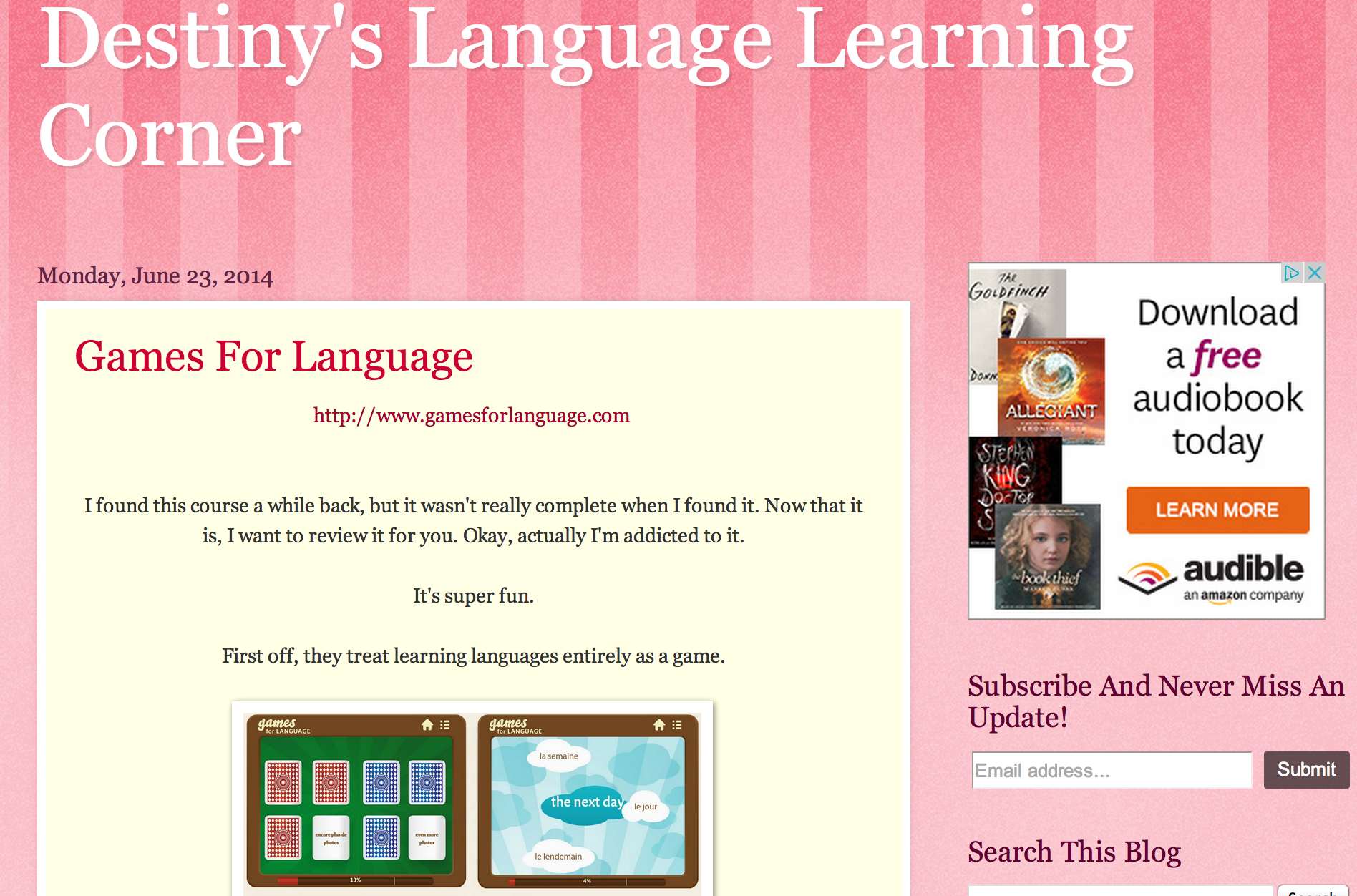 Destiny is "addicted" to GamesforLanguage courses. A recent review by Destinyslanguagelearningcorner indicated that Destiny Lillian Funnington (the fictional character of the website) likes our game- and story-based language programs for German, French, Spanish and Italian.
Why don't you also give them a try?
Destiny also liked that the four courses are entirely FREE - no up-sell or time limits. You just need to register. And - if you just want to test your knowledge - you can now play the "Quick Games" without even registering! And you can play and learn with them on most mobile devices and tablets with Internet access - no apps needed!