Who We Are
.................
We are a young company and have assembled a team of native course writers and speakers who are all passionate about language. Beyond our native language, all of us have acquired one or more languages during our lifetime. We continue to be teachers as well as learners and know that learning a new foreign language as an adult is not difficult as such, but requires commitment and frequent practice.
We also know that adults learn a new foreign language differently than children do. (So, don't believe the Rosetta Stone claims!) While children may pick up pronunciation and vocabulary more easily than adults, age also has its advantages: The common roots with many European languages allow English speakers to relate to the similarities of vocabulary and grammar - or recognize the difference.
What Motivates Us
.............................
Learning foreign languages as an adult requires an effort. Playing language games will make this effort fun. Memorizing vocabulary, phrases and sentences, identifying grammar rules and structures all occur "playfully" as players test and improve their language skills during increasingly more challenging games. With gamesforlanguage.com we are developing online self-teaching language programs for beginners to advanced "players."
We also know that there are some excellent languages courses on the market. Gamesforlanguage.com can be an effective addition to such programs: Switching between "learner" and "player" roles at times may indeed enhance the overall learning progress.
Our Background and Our Team
..................................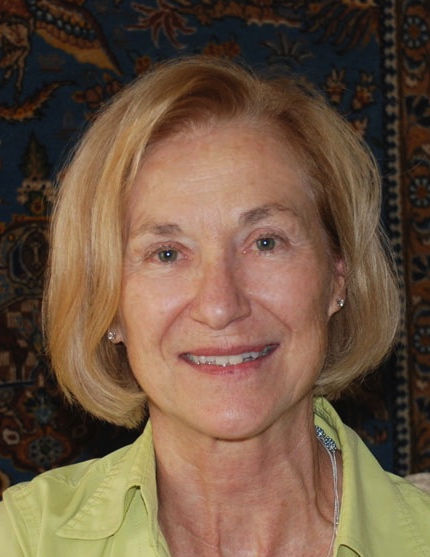 Ulrike Rettig holds a PhD in Germanic Languages and Literatures from Harvard University. After a teaching career that included positions at Vassar College and Harvard University, she continued to pursue her interest in applied linguistics. Ulrike then worked for a leading U.S. developer of self-teaching audio courses. She was the writer for the German and Dutch programs and the editor for other languages, including Spanish, French,Turkish, Hungarian, Hebrew, Arabic, etc.
Ulrike is now applying her years of language teaching and experience in audio course writing and editing to the development of the web-based gamesforlanguage.com programs. She is also the course writer for German and editor for the other languages.

Chiara Magini holds a M.A. in History from the University of Pisa, Italy. Before moving to the United States, Chiara worked as a Career Advisor in Italy and perfected her English in Dublin, Ireland. She now lives in Brookline, MA and teaches Italian at the Brookline Adult & Community Education Program, and also works on Italian translations and transcriptions. Chiara is the course writer for Italian.

Pablo Montoya holds an M.A. in English Linguistics and Literature from the Universidad de Sevilla, Spain, and did graduate studies in Computational Linguistics at the University of Pennsylvania. He has broad industrial experience in diverse areas, including Natural Language Processing, Speech Technology, Translation and E-Learning, all of which Pablo has used as the course writer for Spanish. He also is the Spanish speaker.

Ada Pouplard holds an M.A. in Foreign Languages from La Sorbonne, Paris, France and an M.A. in French Literature from Tulane University, where she also was a French instructor. Ada, born in the U.S., but growing up and studying in France, is fully bi-lingual. She was the Editor-in-Chief of Vocable, a monthly publication in Paris, France. She now lives near Boston, MA, and is the course writer for French.
native speakers
German — Sandra Bayley, Jonas Meyer
Spanish — Inmaculada Hervás, Pablo Montoya
Italian — Chiara Monti, Mario Napolitano
French — Sophie Gordon, Philippe Jacob
Business and Software Development

Peter F. Rettig holds engineering degrees from the ETH, Zurich, Switzerland and Columbia University, NY. His interest in languages began while working in Switzerland, where he became fluent in French. He co-founded and then sold his professional services firm in the U.S. at the end of his consulting career. Beginning now his third career, Peter is using his technical skills and project management experience in starting up gamesforlanguage.com.

Martha Rettig holds a BA from Simmons College in Graphic Design and Art History and a MFA in Dynamic Media from Massachusetts College of Art, Boston, MA, where she is also a Visiting Lecturer for Web Design. As co-owner of Cykod, Inc with her husband Pascal, she designs all of GamesforLanguage's site and game graphics.


Pascal F. Rettig , holds BS & MEng degrees in CS/EE from MIT, Cambridge, MA. At Cykod he developed Webiva.com, the software platform of GamesforLanguage.com. Pascal is the author of Professional HTML5 Mobile Game Development and runs the HTML5gamedevelopment site. He continues as CTO and, together with his wife Martha, is involved in all game developments and improvements.