Posted on by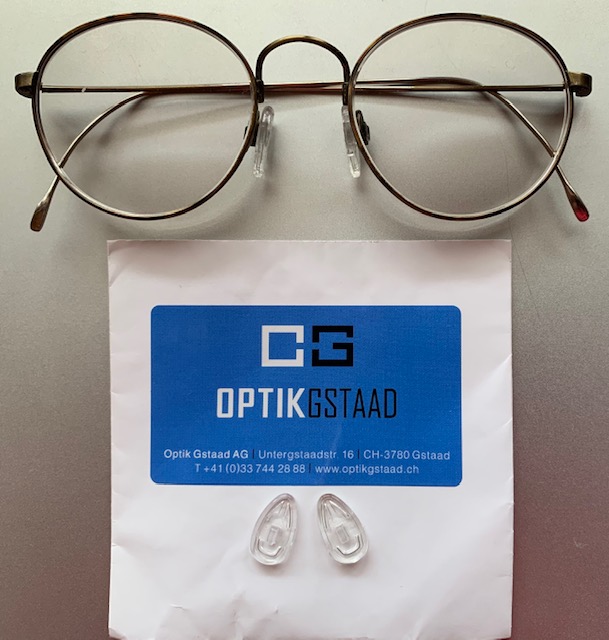 Sometimes, your day can just become a little brighter after you have been pleasantly surprised. In this case it concerned my glasses. And here is the little story:

During our recent skiing vacation, Ulrike and I decided to walk down to Gstaad. We had skied the day before, and in the evening I discovered that one of the little nose pads on my glasses was missing.

It's about an hour's walk through fields and past chalets to get to Gstaad from Schoenried, where we usually stay. On this day, the weather felt like spring and there was no snow. (Snow was to arrive the next day.)
Mirage – Gstaad, Switzerland
On our way down, we visited Mirage Gstaad, a house made of mirrors that stands in the middle of an open field. It's another installation of such a house by the well-known American artist Doug Aitken.

The outside walls mirror the beautiful natural scenery that surrounds the house. Inside, as you go through the rooms, you see yourself move reflected in dozens of images.

Gstaad Mirage has become quite a destination for many visitors in the Gstaad area and is an interesting idea. As one of the Italian visitors called out: Che bella idea!
"Offerieren" @ Optik Gstaad
But on to my quest for those little nose pads. Normally, in the US I find pads like that in a drugstore, but I knew it was unlikely that a Gstaad pharmacy or a "Drogerie" (i.e. drugstore) would have them.

In Switzerland, shops are more specialized than in the US. When we asked at a Drogerie, the clerk pointed us to "Optik Gstaad", the only optician in town.

There I showed my glasses with the missing nose pad to a friendly saleswoman, and she understood immediately. I also asked her for a couple of extra pads in case I should lose another one. She nodded, suggested that we take a seat and disappeared to the back of the store. I had expected that she would just sell me a bag with a few pads.

About 15 minutes later – I was already wondering what could take so long – a young man appeared holding a silver tray: on it were my spotlessly clean glasses, with one new and one replaced nose pad, as well as two additional pads and a little bag on the side.

As I moved over to the payment counter – already trying to calculate what this little repair might cost – the young man wouldn't have any of it and said in Swiss German: "... mi möchtn's offerieren!". I didn't really catch the first part of his explanation. But it took me only a moment to understand what he meant, i.e. that there was not going to be any charge, neither for the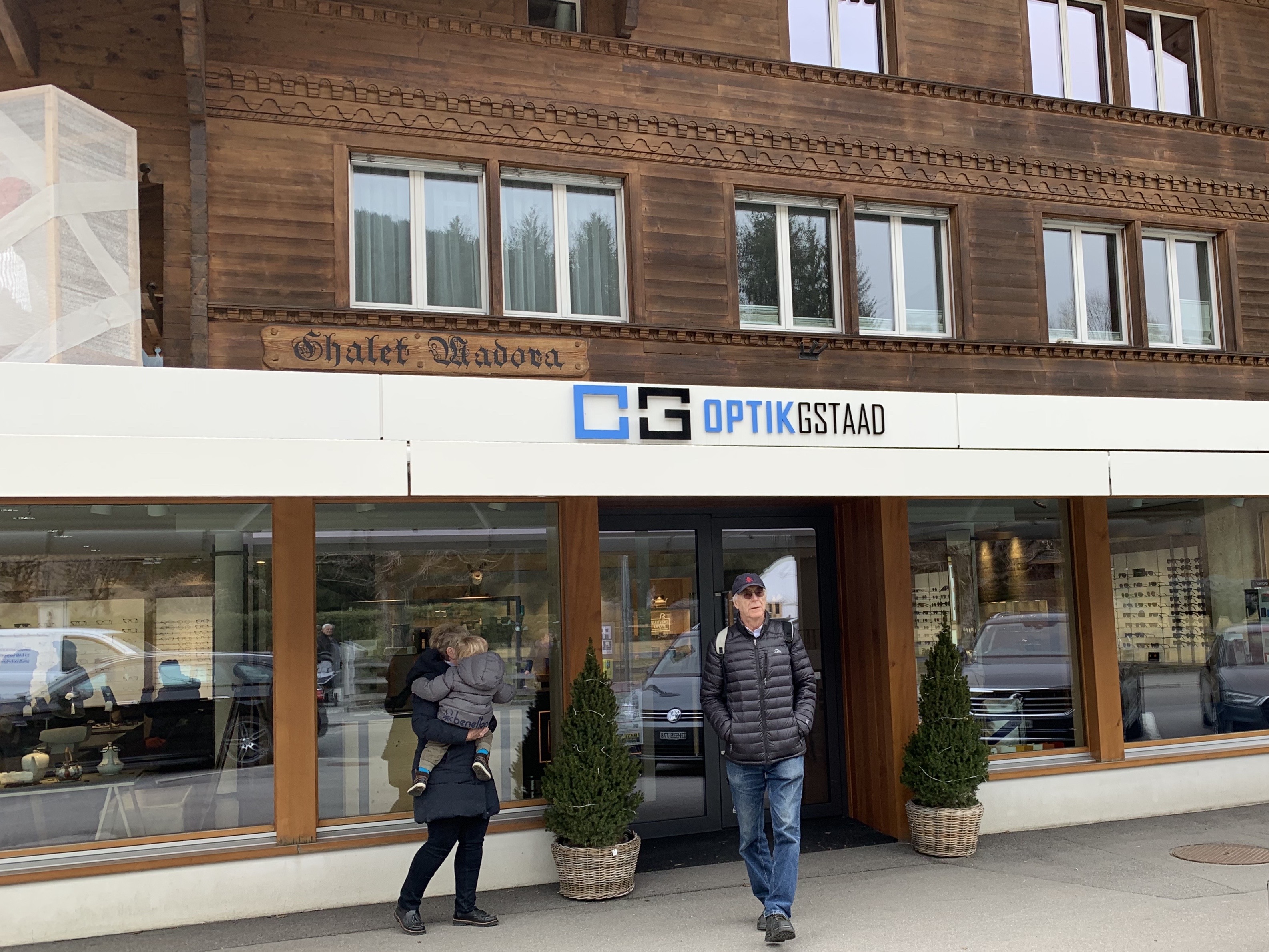 replacement nor for the extra pads.

In fact, in this context "offerieren" did not just mean "to offer" - the usual translation, but to offer the provided service (and product) for free.

I thanked him in my best Swiss German and put on my glasses. As I left the store, the world looked indeed very bright and clear through them.

And where do you think, I will buy my next sun glasses? This Swiss business clearly understood how good will is created. Rather than selling me a few Silicon pads for a Swiss Frank or two, the folks at Optik Gstaad understood that they are also in the service business. (And if you should be traveling to Switzerland in the near future you'll find travel tips in All about Swiss.)
"Offro io" – It's on me, my treat ...
Why did I understand, after only a moment's surprise, what the young man was telling me? Maybe it was because I had recently played our Italian Quick Game: "In an Italian Café". The game starts with the expression "Offro io", which means, I offer it, it's on me.

In English, "to offer something" generally means to provide something, free or with a condition attached. The other person can accept or reject the offer.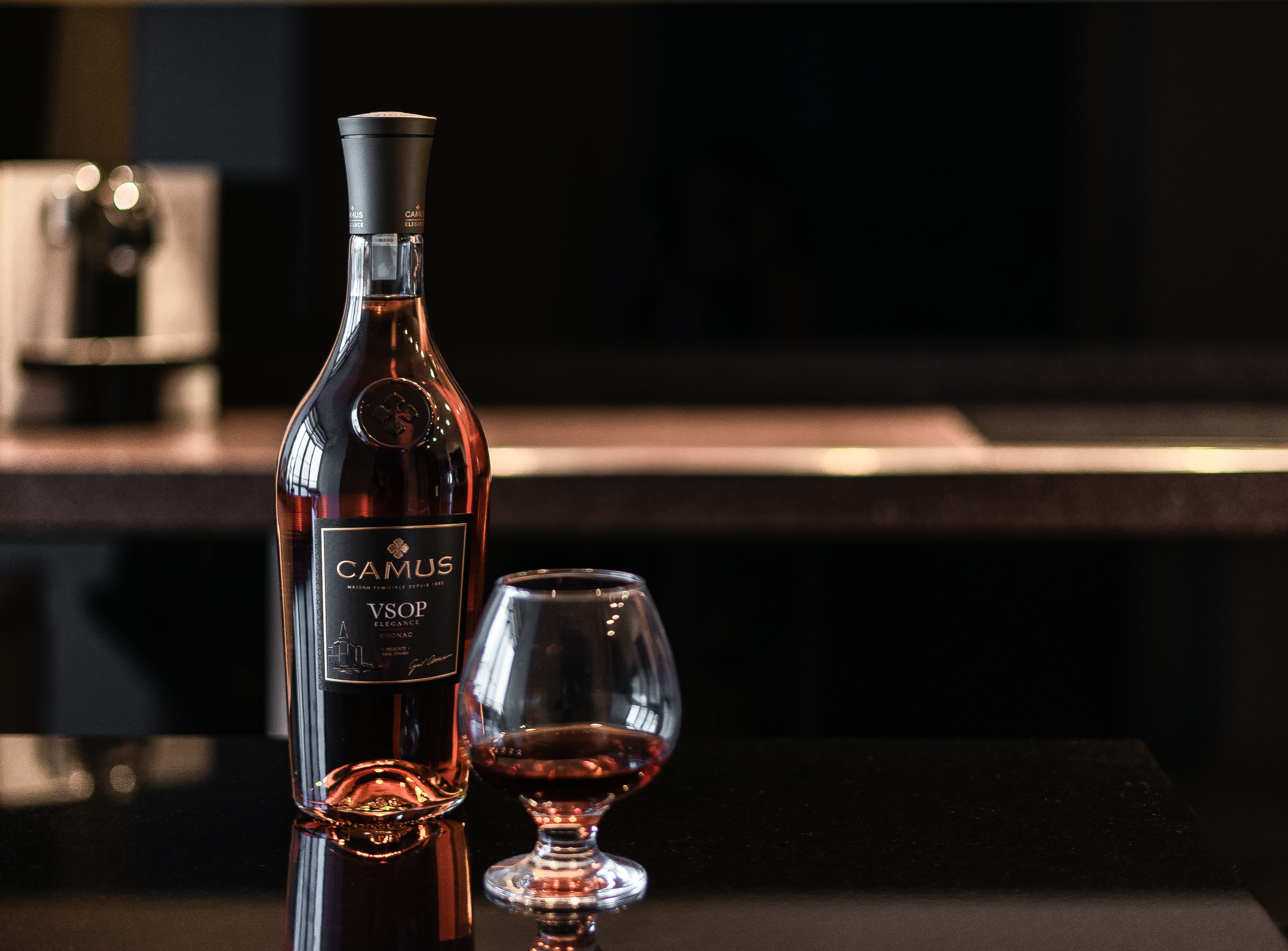 "Darf ich Ihnen einen Cognac offerieren?" - May I offer you a Cognac? If you hear this question asked at a dinner party, you don't expect to have to pay for it. On the other hand, if a waiter asks you that in a restaurant at the end of your dinner, and you accept, you'd better expect to see the charge for it on your check.

So the meaning of "offerieren" and "to offer" without any condition, will very much depend on the context and situation in which it is used.

As a noun, "die Offerte", just translates as "the proposal" for a service and/or product and typically includes conditions such as price, delivery schedule, etc. It's used quite frequently in business German.

Well, that's the true fun of learning a language: It gets you out of your monolingual corner and opens you up to surprising moments of discovery and pleasant personal encounters. That way, life becomes so much brighter and more interesting.