Posted on by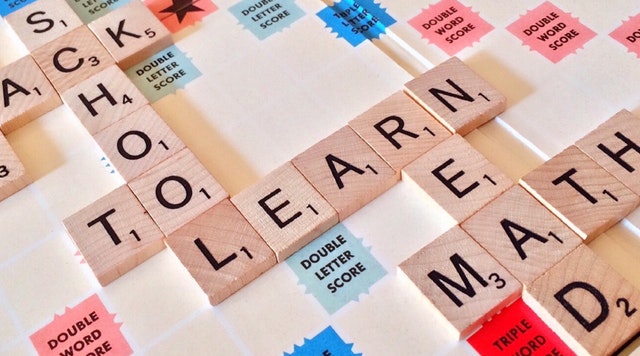 Learning a new language can often feel like a daunting task, particularly for young people. That's why an increasing number of educators and students are turning to games as a way of making the challenging and often laborious task of learning a foreign language through textbook and translation exercises feel more enjoyable.
Learning a second language has multiple benefits. Not only does it provide the learner with the means of communicating with people of different nationalities, it also includes the potential for learning about another culture and for inspiring an interest in travel.
Learning another language also impacts positively on cognitive function. Requiring the brain to undertake regular translation from one language to another can improve attentional control, inhibitory control, working memory, cognitive flexibility, reasoning, problem solving and planning – and who doesn't want their child to excel in all of these?
You can read more here about the benefits of being bilingual and how it impacts on cognitive function and development.
And here are the reasons why learning with games is such a great way for acquiring languages.

Technology as an educational tool – turning translation into a game
Today's children are more technologically aware than ever before. Although this may seem concerning to some, the value of technology as a vital tool for education cannot be understated – particularly as portable devices are so widely accessible and are almost all capable of 'on the fly' media translation.
As distracting as devices such as laptops, smartphones and tablets may be, technology can provide avenues for education that are vastly more engaging to modern audiences than traditional learning methods, which often focus on repetitive translation and list learning. Through just a few clicks and keystrokes, an internet-connected device can offer us access to the entire world's collective knowledge, including a wide range of methods for absorbing that knowledge.
Many studies have shown positive associations between gaming and cognition. Brain training games are widely accepted as a means of improving mental functioning, as we come to appreciate more and more the value of exercising the mind, as well as the body. When it comes to language learning, games are also valuable, turning repetitive translation tasks into something fun – and thus more likely to be remembered!
Learning to translate through gaming
Games can offer a means of engaging with language studies in a way that goes beyond traditional textbooks and translation exercises. They can help students not only to learn but also to improve their general cognition. Games can even have ancillary benefits such as enhancing self-esteem, thanks to the pleasure and pride associated with doing well at something.
Multiple studies have shown that exposure to technology and immersive media such as games improves memory, multitasking and problem-solving abilities, hand-eye coordination and even connectivity between different brain regions. All of these cognitive improvements contribute to more generally effective language and translation study.
Nor are dedicated language learning games the only way that students can benefit from gaming. From language students to translation professionals, the value of immersion in a language is well known. The audience for video games consists of more than a billion people worldwide and, due to their interactive nature, video games offer students a legitimately entertaining means of immersing themselves both into the spoken and written language of their study. Students playing foreign-language video games can therefore continue their studies even during their downtime.
Not only are games vastly more enjoyable to many students than traditional learning methods, but on average, students who learn with the assistance of immersive media are more successful in their language and translation studies than those who don't. Rather than a tool for procrastination, the right games can allow a student to enjoy their studies more at the same time as learning faster.
Features of a good language/translation learning game
According to the fundamentals of good game design, the most engaging games – and thus the most educational – will offer a few key features:
1. An incremental challenge
Offering a continuous challenge to the player will help keep them engaged with the content. This can be achieved by designing a game with a number of clear, incremental goals, with each goal satisfying a specific learning objective. An example of this would be to challenge the student to a set of translation tasks increasing incrementally in difficulty.
2. An engaging and realistic story line
An interesting story line will help the student stay engaged with the content. Providing a setting allows the student to see the language they're learning used in a real-life context and can help to motivate them to succeed in their translation. Realism also helps to ensure the content is taken seriously and can be viewed as useful in real terms.
3. Flexibility
Allowing some degree of flexibility to the way in which a student can approach their learning objectives can help to break up the generic step-by-step monotony of conventional language learning methods like repetitive translation exercises.
4. Regular rewards
Rewarding a student at regular intervals provides them with a constant sense of satisfaction and achievement as a result of their language and translation studies. Much like "levelling up" in video games, emphasis on progression helps students to feel like they're getting somewhere throughout the learning process, rather than focusing solely on an end goal of fluency that may at times seem insurmountable.
Through playing games, the often dull task of learning and expanding vocabulary through repetitive translation comes naturally and with a sense of fun.
If you're looking for an entertaining and immersive way to learn a new language in 2019, try picking up a game and reap all of the additional cognitive benefits that learning through technology and immersive media can provide.
Author Bio: Louise Taylor writes for Tomedes, a translation company specializing in game translation and other translation and localization services. When not writing about languages, Louise is usually doing her best to learn to speak more of them.