Posted on by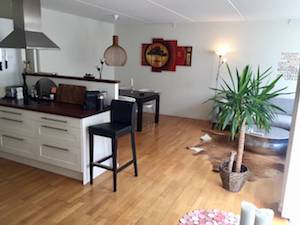 In our last post, Ulrike and I had briefly mentioned that we had stayed in a wonderful apartment during our visit to Copenhagen. (picture left)

We've said in previous posts that we prefer to rent an apartment whenever we stay longer than a few days in a city. We did so in Rome, Paris, Barcelona, Berlin, London, Stockholm, Seville and Madrid, all cities that a worth exploring for more than a day or two.

So when Lysha Rohan contacted us to write a post about short stay apartments, we thought it might interest readers who are considering this option. Lysha emphasizes the many advantages short stay apartments have over hotels - and we agree and like those as well. We would be amiss, however, not to also mention a few drawbacks we have encountered ourselves in the past.

Depending from whom you rent the short stay apartment, from an individual owner, a real estate company, online sites such as VRBO, WIMDU or Airbnb (all of which we have used in the past), how to get the keys to the apartment is often the major coordination challenge right at the beginning. Different from a hotel, there is typically no receptionist. That means you have to make your arrangements beforehand for access to the apartment.

Due diligence is especially required when renting from individuals, who require a deposit. Many online sites provide guarantees or offer cancellation options.
Apartments can also differ greatly in accessibility (e.g. no elevator to get to fourth floor), furnishings and equipment (e.g. kitchen utensils and cook ware), cleanliness, etc.
In general, you get what you pay for. Online sites today provide pictures and lists of the major amenities. Nevertheless, you would do well to confirm that those which important to you are indeed there.
During one of our stays in Rome, more than ten years ago, we were in contact with the apartment owner, who confirmed that "internet access was available".
However when we got there, we realized that a modem and router were installed in the upstairs apartment that he also owned, but not in ours. "Internet available" clearly meant something else to this owner.
It took us several days of insistence and follow-up phone calls to get some action. Finally, I helped the owner drill through thick masonry walls and sneak a cable from upstairs to our apartment. (This was before WIFI became popular.)
In spite of that and other "adventures" we've been very happy with our short stay apartments so far. We have already reserved one for our next European stay in Prague later this year.
Lysha's Take on Short Stay Apartments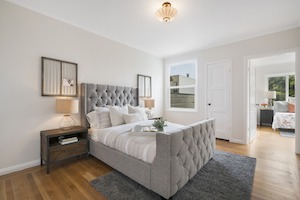 Short stay apartments, otherwise known as 'service apartments' are a great accommodation option for all kinds of travelers. Cities, in general, are filled with such short stay apartments. (see example right) As a traveler, you have so many options to choose from that you're sure to find one that fits your budget.

Travelers today have a lot more options to choose from than those who followed this passion years ago. They are faced with making choices everywhere: type of trip, lodging, food, gadgets, clothing, etc.

Thus, decision making has become all the more important now. In order to make the right decisions, one needs to have access to correct and helpful information. This article focuses on the benefits of using short stay apartment for travel.

Short stay apartments are a great accommodation option, especially for certain destinations. A stay in an apartment is different from staying in a hotel. Here are the main differences that I see:
Short Stay Apartments:
1. Offer a greater degree of privacy.
2. Prove to be more economical.
Hotels:
1. Because of the hustle and bustle that hotels generate, privacy is somewhat compromised.
2. Because of the services offered, they are often more expensive.
What is a short stay apartment and what can you expect when you stay in one?

• Short stay apartments are designed for people who are looking for accommodation for short periods of time.
• Generally speaking, the rates are fixed on a weekly or monthly basis and are sometimes negotiable, depending on the apartment.
• Short stay apartments, just like hotels, offer different types of rooms. Most such apartments have a single room or a double room. But you can also find studio apartments with kitchen or apartments with multiple bedrooms (2+). These obviously work well for families.
• Most service apartments have the basic amenities that travelers consider to be a must. In particular, you can expect to find Wi-Fi services, equipped kitchens, TV sets, laundry facilities and security services. Some also offer other more hotel like amenities, such as housekeeping, room service etc.
Obviously, short stay apartments don't work for travelers who insist on hopping from city to city. But they are ideal for "slow travel". Spending a week, a fortnight or even a month in a place allows you to soak up the local atmosphere, learn the language a little, and explore the city on foot or by bike.
Here are the reasons why many "slow" travelers choose short stay apartments for their lodging.
1. Economical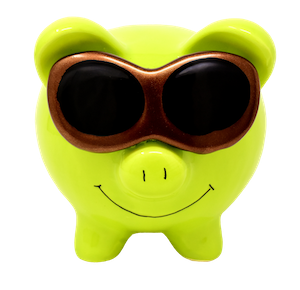 The right kind of short stay apartment can be quite economical and give you good value for your money.

Such apartments are generally less expensive than hotels that provide services which you don't need or offer amenities you don't use, such as swimming pools, tennis, exercise rooms, etc.

Therefore, by choosing to stay in such apartments, travelers can save on lodging expenses. That money they can then spend on experiencing other interesting things or exploring an additional city!
2. Privacy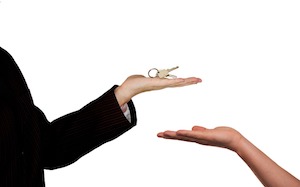 Privacy is another reason why short stay apartments are gaining popularity with travelers, especially those of the younger generation. You'll not find a reception area or anything of that sort in these apartments, which means that no one keeps an eye on your movements.
For the time that you occupy the room, you can expect to come and go as you wish. But it also means that you have to make arrangements with someone ahead of time to get your key, etc
3. Amenities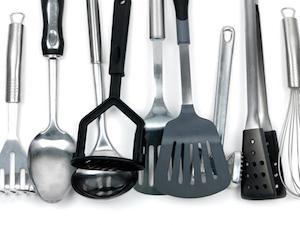 Short stay apartments offer most of the basic amenities that a traveler would need. And unlike in hotels, these amenities are typically available at no additional cost.

They normally include Wi-Fi, refrigerator, electric kettle, coffee maker, toaster, cookware, access to washer and dryer, etc.
4. Homey Environment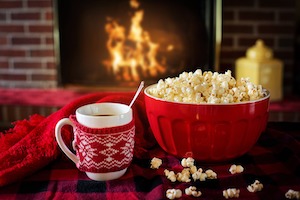 If you're looking for a homey environment when you travel, a homestay would probably be your best option.

But short stay apartments rank a close second. That is because you can come and go freely and have access to the kind of amenities you enjoy at home.

You are free to prepare breakfast, cook for yourself, make your own bed, do your own laundry and stay comfortably in privacy, just like you do back at home. Being able to do all this can surely add to the enjoyment of your travels.
5. Flexibility in Stay
Flexibility is another great feature of short stay apartments. Although the name implies that these apartments can be booked only for short periods of time, in reality, that's not how it works.

Such apartments have been designed to meet short-term needs but when necessary, one can often extend one's stay somewhat, or even arrange to stay for longer periods of time.
6. Spacious
Most short stay apartments offer rooms that are more spacious than an average hotel room. And let's face it, with all the travel gear along you don't want a cramped room. Having more space makes people happier, more comfortable and more relaxed.
In all, there are a lot of reasons why short stay apartments are a great lodging option for travelers. The apartments are perfect for business as well as vacation travelers. They are usually located in many parts of the city, so that more often than not you can find an apartment in the location of your choice.

To get a perfect stay for your trip, you'll have to be clear about your priorities. If you're looking for a luxurious stay then you may want to consider other lodging options. However, if you're on a budget and want to spend most of your money on meaningful experiences, you can comfortably stay at a short stay apartment.

If you're taking a business trip for an extended period of time and don't want to spend unnecessarily on your stay, consider living in a short stay apartment. It's not just another lodging option for you, but can prove to be a home away from home!
Author's Bio: Lysha works at Lalco Residency - Apartments In Mumbai For Short Stay and she loves her job. Helping clients and monitoring the progress of business strategies along with her leadership skills makes her perfect suit for Hospitality services. You can catch up with Lysha at Lalco Residency in Mumbai.
Disclosure: Gamesforlanguage.com and I have no business relationship with Lysha, Lalco Residency other than publishing Lysha's post, nor with the sites mentioned above: VRBO, WIMDU or Airbnb, other than having used and paid for their services in the past. See our Privacy Policy and Terms of Use for further details.