Posted on by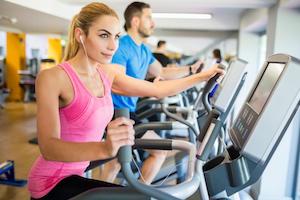 (Updated 8-26-2017)
A few years ago we started a post with:
"No, I don't mean jogging while you listen to a language learning lesson on your iPod."

Today, we'll have to revise this first sentence, and thereby add a new and additional benefit for language learning while you exercise: "Yes, by all means, listen to a language learning lesson while you are exercising!"

But let's first look at Gretchen Reynolds' "Well Blog" of a few years ago. She wrote: "Why, as we grow older, do we forget where we parked the car, and could exercise sharpen our recall?"

She goes on: "Young adults are good at differentiating the images into those that were brand-new, already seen or similar to but not exactly the same as earlier pictures (a baby grand piano instead of a full grand, for instance)."

We took the above question and various other tidbits of knowledge to hypothesize that "pattern separation" and "chunking" could help our language memorization. Follow our earlier reasoning below:
Pattern Separation?
Apparently, forgetting where you parked your car (this time) is an issue of "pattern separation." For example, can you remember what you had for breakfast today, yesterday, the day before?

Ideally, the meal that you have each morning is unique and should create a "unique set of memories" in your mind. The good news is that exercise has the potential of enhancing "pattern recognition" and "pattern separation."
The Language Learning Link
By extension, (non-head-butting) exercise should also help language learning for the same reason. Learning to recognize and process patterns is an essential part of language learning.

We don't learn a language "word by word," we learn a language by beginning to understand "groupings of words" (phrases and expressions) in context.

In a New York Times column, linguist and language commentator Ben Zimmer refers to this as "chunking." Kids learn that way, but so do adults - even if second language acquisition is different from learning your first.
Chunking...
The Johnson Blog of the "Economist" picks up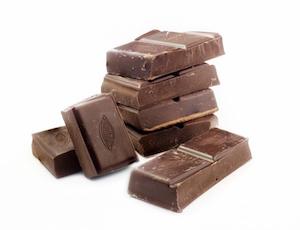 the Ben Zimmer's discussion of "chunking" in language learning: "We assume language is assembled in the brain primarily in word-word-word form, but instead it may come in more pre-assembled phrases than we have previously realized."
And, one of the readers comments: "...learning expressions or idioms is the biggest problem in language teaching. …. expressions are really essential if you are to use a language day-to-day. … they're dotted around a language and often very idiomatic ..."
Expressions or idioms - pre-assembled phrases, or "chunks" - in a foreign language may be only slightly different from a direct translation of the expression in your own language. Being able to remember these "slight differences" is part of learning to master a language.
New Insights on Language Learning and Exercise
Gretchen Reynold's new article in the New York Times on August 2017: How Exercise Could Help You Learn a New Language describes an experiment of researchers in China and Italy, which seemed to confirm the benefits of exercise on memorizing vocabulary.

The experiment involved two groups of Chinese college-age students: Both watched and tried to memorize English words as they appeared on a screen. While one group was seated, the other one was riding exercise bikes at a gentle pace.

Subsequent tests showed that the students who had ridden bikes performed better in subsequent vocabulary tests than those who sat still.

Reynold also noted: "Perhaps most interesting, the gains in vocabulary and comprehension lingered longest for the cyclists. When the researchers asked the students to return to the lab for a final round of testing a month after the lessons — without practicing in the meantime — the cyclists remembered words and understood them in sentences more accurately than did the students who had not moved."
The experiment is certainly very interesting and may generate other more complex learning/exercise experiments.
Readers' Comments
Many of the readers' comments to Reynold's article are also worth reading: for some, their personal experiences confirm the test results; others note the effects of higher heart rates and increased blood flow to the brain on short-term and/or long-term memory; one reader recommended "Spark: The Revolutionary new Science of Exercise and the Brain", by John J Ratey and Eric Hagerman.
And there remains the question of whether other, more interactive, learning activities wouldn't also result in better memorization results than just sitting and watching a screen with new English words.
In any case, even if the learning advantages while exercising were not as significant as the study suggests - you'll get a "twofer" ... you'll get healthier and stronger, and your language memory will improve.