Posted on by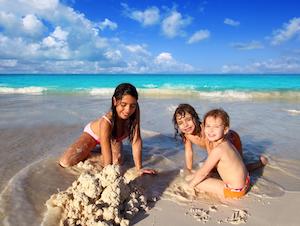 When Summer's here, kids should be having fun. But as a parent, you don't want your child to lose all the (foreign or native) language skills he or she learned during the school year.

Whether they're studying in school or taking lessons, without consistent practice, children can experience learning loss during the summer.

While they may dread actual academic assignments, it's easy to find some creative ways to help them practice. Here are seven ideas to reinforce your child's language learning during the summer.
Keep a Summer Journal
Journaling is a great way for kids, especially teenagers, to write down their thoughts and feelings, remember things and develop their language and writing skills.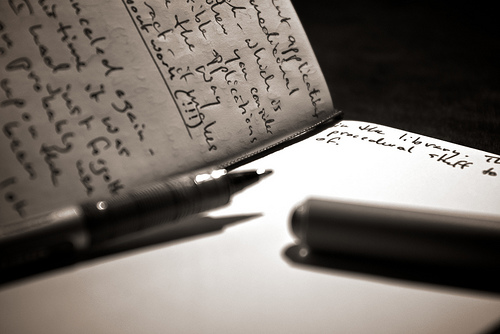 A journal is also a great tool to help them practice their foreign language skills.

Challenge your son or daughter to journal. He or she can do so in their native language, or in Spanish, French or another language they're studying. This gives them an opportunity to work on grammar, vocabulary and sentence structure.

"Writing practice is the ultimate way to really learn new vocabulary and practice verb construction," according to Jane Smith from Omniglot. "Practicing new words in writing is a perfect way to ingrain them in your mind and remember how to use them again. You will also understand how to integrate them into full sentences."

Remind your kids to write in their language journal every day and look up any words they need that they don't know. It doesn't have to be a long entry. Just a little bit of daily practice can make a big difference.

If your child is a older, you may want to consider finding an online pen pal. Sites like Global Penfriends pair kids from around the world to communicate via email. Regular correspondence can be a great way to develop language-writing skills.
Plan a Day Trip
It's very likely that there's a cultural center or community of Spanish, French, German or Japanese speakers near your home. This provides a good opportunity for foreign-language practice.

Take your son or daughter there to interact with people in their native language. With your supervision, allow him or her to speak and listen to others.

Grab a bite to eat in the neighborhood and encourage your child to practice his or her language skills while ordering.

If there's a cultural center, you can find shows and events to go to during the summer. Your child will have an opportunity to hear the language and learn a little more about the culture.
Read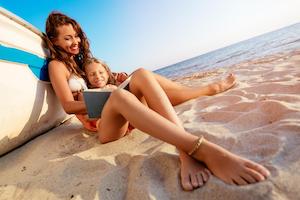 Hopefully, your child's school has some sort of reading program to encourage reading during the summer.

To reinforce a child's foreign language studies, encourage him or her to pick up an age-appropriate book in the language they're learning. Reading is one of the most underrated tools when it comes to learning a language.
"Like reading in one's native language, reading in a foreign language helps us become more comfortable with the words and grammatical rules that enable us to express our own thoughts," according to BrainScape.

"Seeing the text of new words and concepts visually helps to reinforce our memory of them, while having the ability to stop, think, or look up words in a dictionary allows for more individualized pace of mental absorption."

Best of all, urge them to read books for pleasure. For kids it's a great activity to cool down after playing outside in the summer heat. Or, read to them. No surprise: 83 percent of children across all age groups say they love it when their parents read aloud to them.
Cultural Cuisine
Many children love to help with cooking. Make it a special project to prepare a foreign dish together with your son or daughter. Your child can research the recipe and culture and share fun facts, traditions and vocabulary with the rest of the family.

Not only will your child get to practice his or her language (and cooking) skills, your family will get to try and enjoy a new dish.
Apps and Games
If your child is learning a foreign language, he or she may already have some language-learning apps or playing GamesforLanguage's online Quick Games.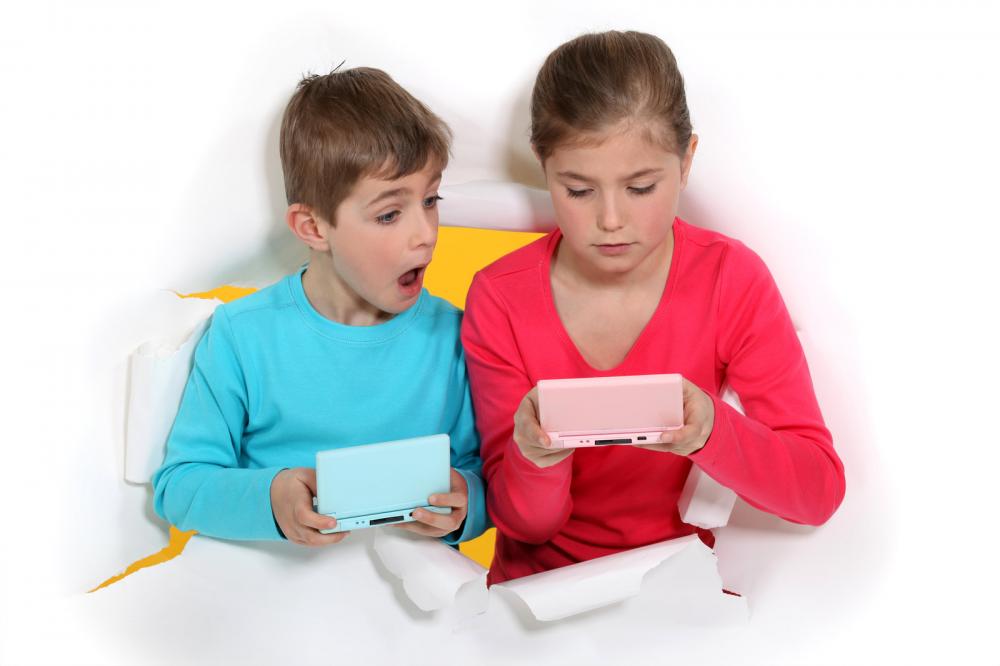 Games and apps are great to make sure your child gets consistent language practice.

Even if you want to limit the amount of time your child spends on electronic devices, you can let him or her have a limited time to practice with language apps or games.

Games and apps are a low-pressure way for your child to avoid learning loss.
Music and Podcasts
Download foreign-language songs your child likes, and stream stories or podcasts. Your child may not be able to understand everything, but hearing the language will help to reinforce the skills and vocabulary he or she has already learned.

Write down words your child doesn't recognize so you can look them up later. Summer drives are perfect for listening. Keep music or story CDs handy whenever you head out.
Watch a Movie
Pick an age-appropriate foreign language movie. You can leave the subtitles on to follow along, or turn them off for an added challenge.

Just like listening to music, watching movies can help to reinforce your child's language skills. It's especially good for picking up on sentence structure and other language patterns. Again, write down unfamiliar words to look up.


Some of these ideas may work better for your child than others. The key is finding the activities your child enjoys. How do you help your kids practice a language during the summer months ? Let us know in the comments below.
Maile Proctor is a professional blogger and content editor. She writes articles on lifestyle and family, health and fitness, education, how-to and more. Maile earned her Bachelor's in Broadcast Journalism from Chapman University. When she's not writing, she enjoys hiking in San Diego, California.
Disclosure: Gamesforlanguage has no business relationship with any of the linked sites (except Gamesforlanguage.com) and Maile Proctor, other than publishing Maile's article.