Posted on by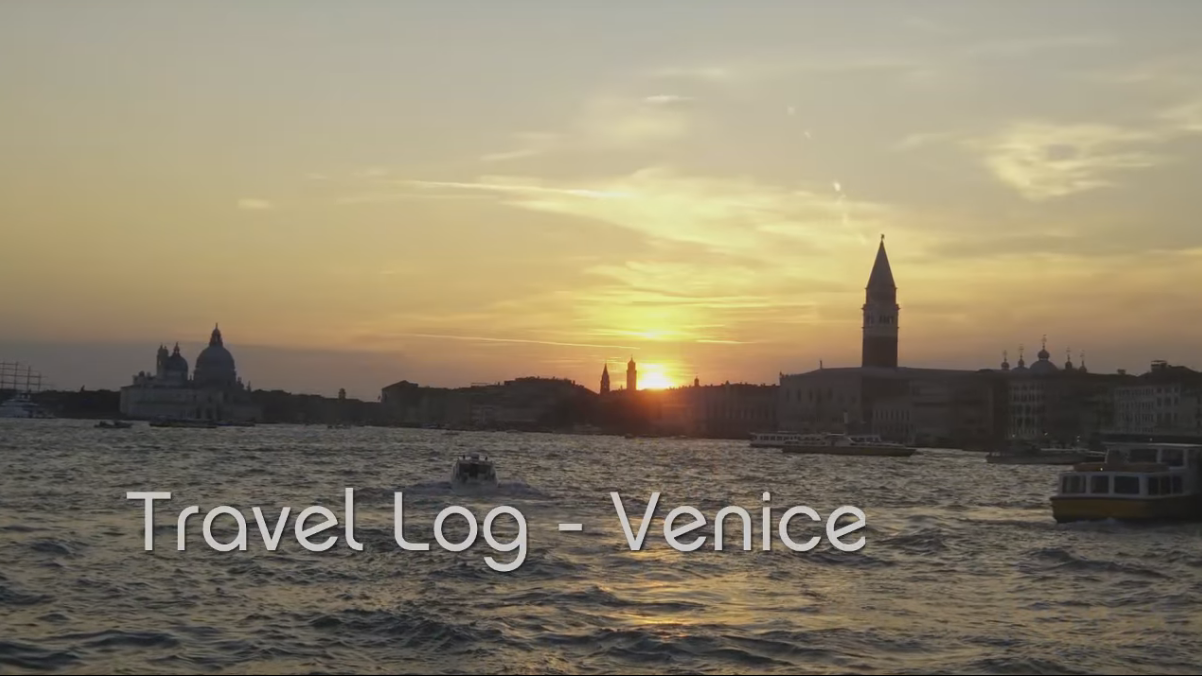 If you ever want to practice the Italian you have just learned and enjoy the local cuisine as well, you can combine both in this beautiful place called Venice.

"Romance" is certainly the word that came to our mind when my husband and I visited this city during a recent mini escape and collected our visual impressions in this Lingohut Travel log (click also on the image).
Venice
Venice, capital of northern Italy's Veneto region, is built on more than 100 small islands in a marshy lagoon in the Adriatic Sea. Its stone palaces literally rise out of the water.

There are no cars or roadways, just canals and boats. The Canal snakes through the city, which is filled with innumerable narrow, maze-like alleys and small squares.

One of the pleasures of being in Italy is hearing and trying out the language. Spoken Italian is so melodious and expressive! You can learn and practice Italian vocabulary here.

As you can see just below, many common words can be easily recognized by English speakers. But oh, what fun to sound them out!
1. Useful Vocabulary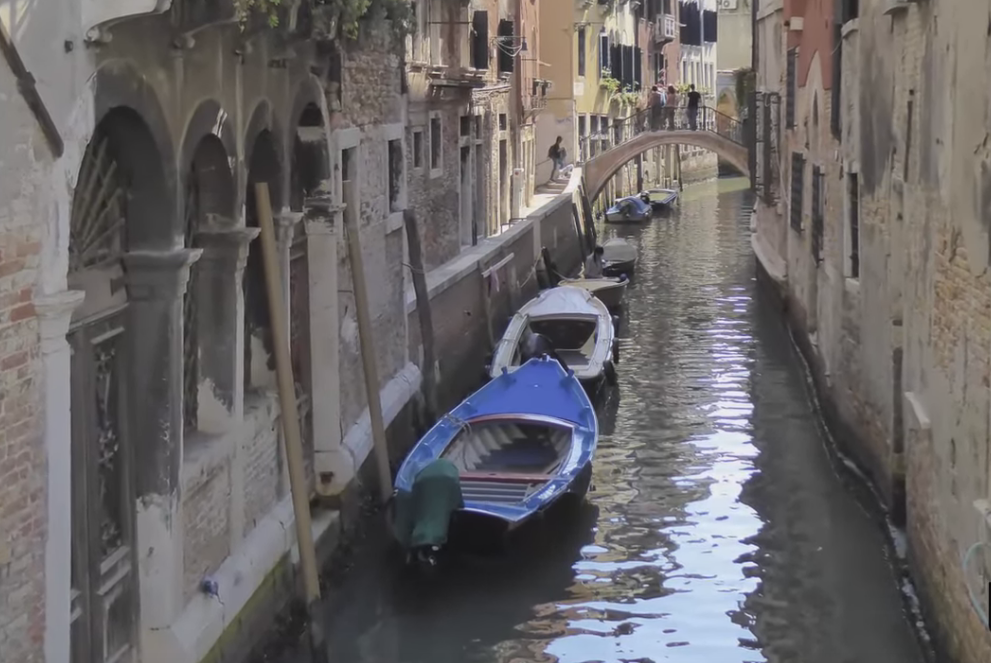 • il canale - the canal
• la barca - the boat
• l'isola - the island
• la città - the city
• il palazzo - the palace
• la piazza - the square
• la strade - the street
Osteria Ale Do'Marie
It's in Venice's old town that we discovered our favorite food during our journey through Italy. I would like to share two places with you. Let me start with the best lasagna and eggplant parmesan we have ever put in our mouths: It was at Osteria Ale Do' Marie. I had never eaten a sea food lasagna before in my life, it was decadent! This place is off the beaten path and visited mostly by locals.

We found this place by accident in the middle of the day while strolling the narrow alleys of Venice, that is when we had the pleasure of meeting Alex Barcaru, the owner. He is such a friendly charismatic young man, always making sure his customers are well taken care of.
During our visit to the restaurant we also got the honor to get to know Diana and Andrei, two very personable and knowledgeable waiters. They were so helpful in sharing what the dishes had and how they were fixed. Stick with their house wine you will not be disappointed. Buon appetito!
Taverna da Buffo
Another must stop is the Taverna da Buffo nestled in one of Venice's many squares with a canal running alongside is an ideal romantic place to enjoy a meal with your love or a terrific spot to meet good friends.

While you sit there eating a delicious meal, from time to time a street performer will stop by and serenade you. To me it was complete ecstasy, the square was serene and charming. There is nothing better in life than to sit with the love of your life in this surreal environment.

Enough about the ambiance, let's get to the important stuff, the food. It was out of this world. After trying many pizzas, I was thrilled to find the perfect one at Taverna da Buffo. This thin crusted wood fired oven pizza, with delicious topping and just the perfect amount of mozzarella was mind blowing. As we all know, the mozzarella in Italy can't be topped.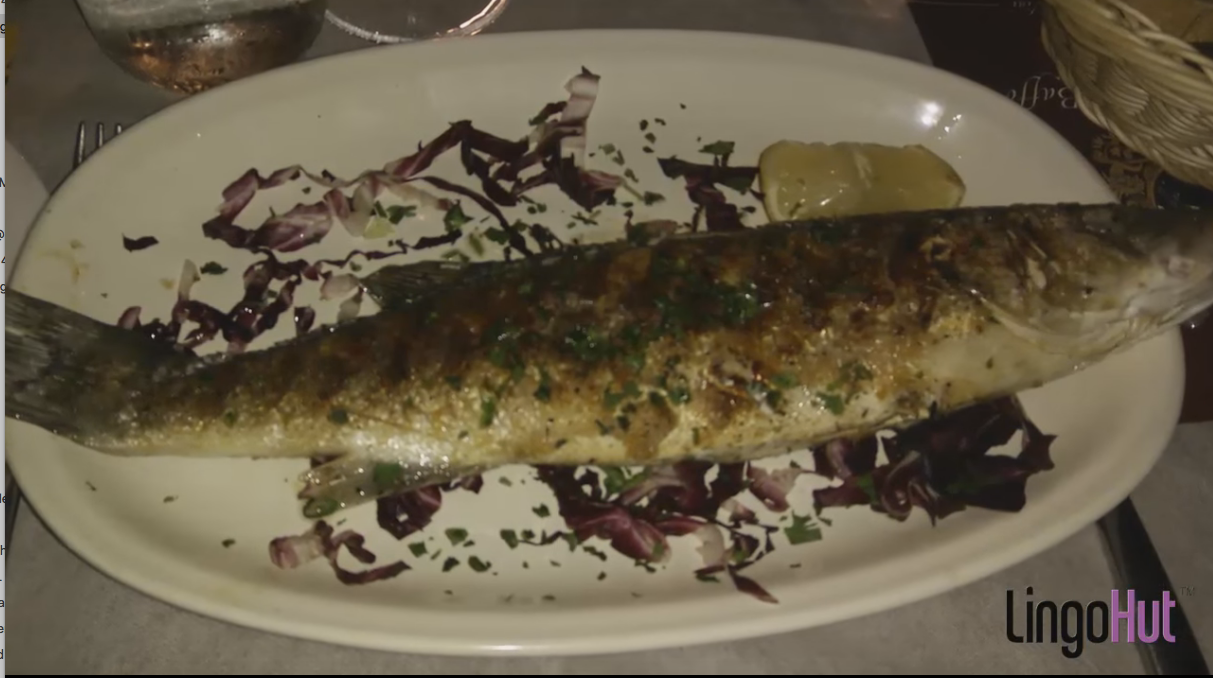 My husband will tell you that his fish was scrumptious and one of the best he has ever had. That is saying a lot for him, since he is a fish connoisseur.
We spent three of our evenings in Venice in this quaint square having romantic dinners at Taverna da Baffo. The first night he ate the "Branzino," a delicious sea-bass and the other evenings he enjoyed the "Rombo" turbot, a local fish. In his words "Wow."
2. Useful Vocabulary
• osteria - pub, bar
• pesce - fish
• forno di legno - wood oven
• frutti di mare - sea food
• artista di strada - street performer
A different version of this blog post was published on LingoHut.
Bio: Kendal Knetemann is a co-founder of Lingohut, where free language lessons, activities and articles are making language learning uncomplicated. Communication is our thing! Help us grow, share us with your friends and like us on Facebook