Posted on by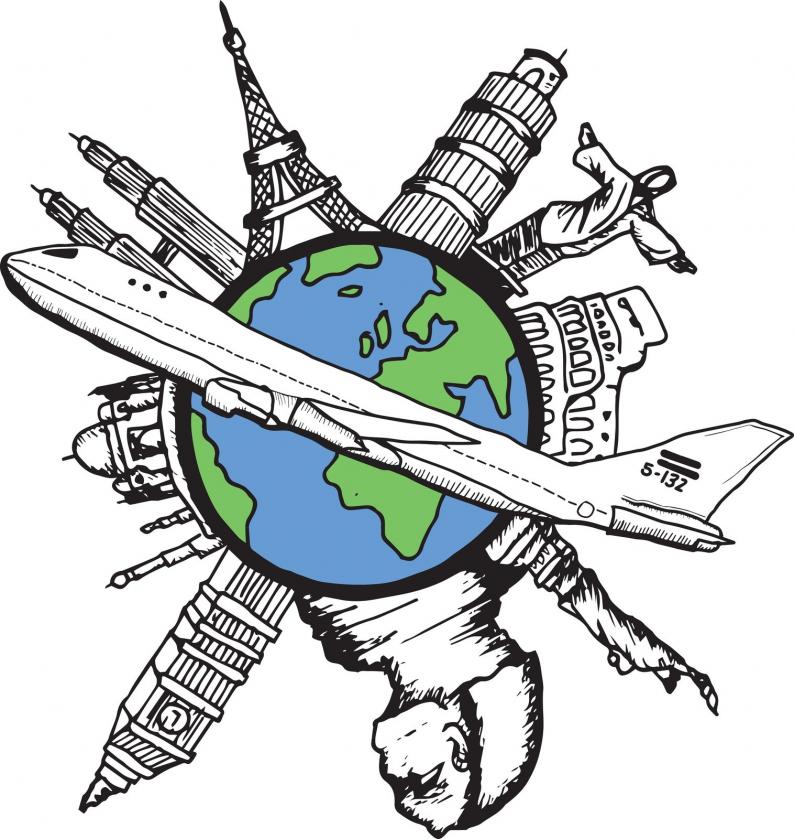 If you're a language lover like me, you'll most likely find that almost any excuse is good enough to start learning a new language, or relearning one you put aside.

Traveling to a foreign country is perhaps one of the best of those reasons. Indeed, wherever you plan on visiting, being able to speak the local language, even if not fluently, can bring along a number of great benefits. That is, of course, apart from the fact that you'll be able to speak a foreign language in itself.

Being a translator and a travel enthusiast, I often come across situations in which the ability to speak a foreign language is greatly advantageous.

Picking up new lingo before you travel really doesn't need to be too demanding. Personally, I only take about 45 minutes to an hour a day for 2-3 weeks before visiting a foreign country. Sure, I am not able to speak the language fluently. Nevertheless, the bits and pieces I pick up are usually sufficient to work in my favor!

Here are my top 5 reasons to learn a new language before you travel.
1. Meet New People
Many people whose first language is English, tend to forget that not everyone else in the world is also fluent in English. I'm a native English speaker myself and provide English translation services professionally.

I've noticed that the ability to speak a language of a country I am visiting allows me to meet more people and be able to talk with them more easily. Even if you don't speak the language fluently, your efforts will be appreciated by the locals. As a result, they'll be more approachable in general.

My travels to Thailand are a great example of this. I am only able to put together a few phrases in Thai. But it seemed enough to work to my advantage! I could easily find my way around hectic streets of Bangkok and negotiate discounts which otherwise are not available to tourists!
2. Test Your Language
Each of us prefers to approach language learning from a different angle. Some like reading books, while others like video tutorials or going to group classes. There are lots of different ways you can learn a language.

Before I started translating for Language Reach however, I learnt that there is one certain way which will test your language skills completely – and that's talking to a native speaker.

Discreet things which we may not even consider when learning a language, such as different accents of people, can influence our ability to communicate. Visiting a foreign country is the perfect opportunity which will allow you to take your language skills for a test run in 'the real world'. (Do you know what this eye-chart above suggests - in German?)
3. Emergencies
Whether you like it or not, emergencies and other unforeseen situations can happen even when you're exploring a foreign country (or perhaps - especially then).

Therefore, whether it's informing a hospital about your allergies or medications, explaining something to the police officer or asking for directions when you're lost - knowing how to communicate in the country's language can be crucial.

Often when trying to explore and see as much as possible, I find myself in such situations. Especially during my escapades in Asia, my ability to communicate - be it every so slightly - allowed me to safely find my way back or to avoid foods and spices to which I am allergic!
4. Explore More
Surely, it's possible to see and explore a country without speaking the language. You simply follow the well-known tourist routes with other tourists alongside you – perhaps, all taking the same picture in the exact same pose.

Nonetheless, knowing the language during your travels will allow you to explore a country in much more depth. You'll find and discover places perhaps only known by the locals. Remember, not everyone speaks English!

A few months ago, during my visit to Krakow, Poland, I was able to talk with a local shop owner who advised me to visit a restaurant with live jazz music located just outside the city centre.

Imagine how shocked I was to find that such a lovely place wasn't to be found in any of the books or blogs I ever read about Krakow! Indeed, it seemed that I was the only tourist there.
5. Understand the Culture
Charlemagne once said that 'to speak another language is to possess another soul.' Can any other statement be more accurate, especially as you travel to unknown, foreign countries?

By being able to understand the language – how polite and casual forms of address differ, how people express their emotions, etc. - you'll understand the country's culture much better. Learning a language before travelling will also allow you to speak directly with locals who may not speak any English. You'll understand their way of life and customs in much more depth.
In short, being able to speak the language of a country you're visiting can be a great asset. From understanding menus in restaurants and finding your way around the city, to learning about the culture, and meeting new, exciting people – the list just goes on.

Even if a particular language isn't on your 'to learn' list, it's been my experience that just a few simple phrases can make a great difference. And, perhaps the country you're planning to visit will fascinate you to such an extent that learning its language will be the next, natural step!
Bio: Hidaya Warsame is a translator and an account manager for Language Reach. She loves languages as much as traveling and spends any free moment she finds mastering her lingo.
Disclosure: Gamesforlanguage.com has no business relationship with Language Reach and and Hidaya Warsame other than publishing Hidaya's guest post. See our Privacy Policy and Terms of Use for further details.