Posted on by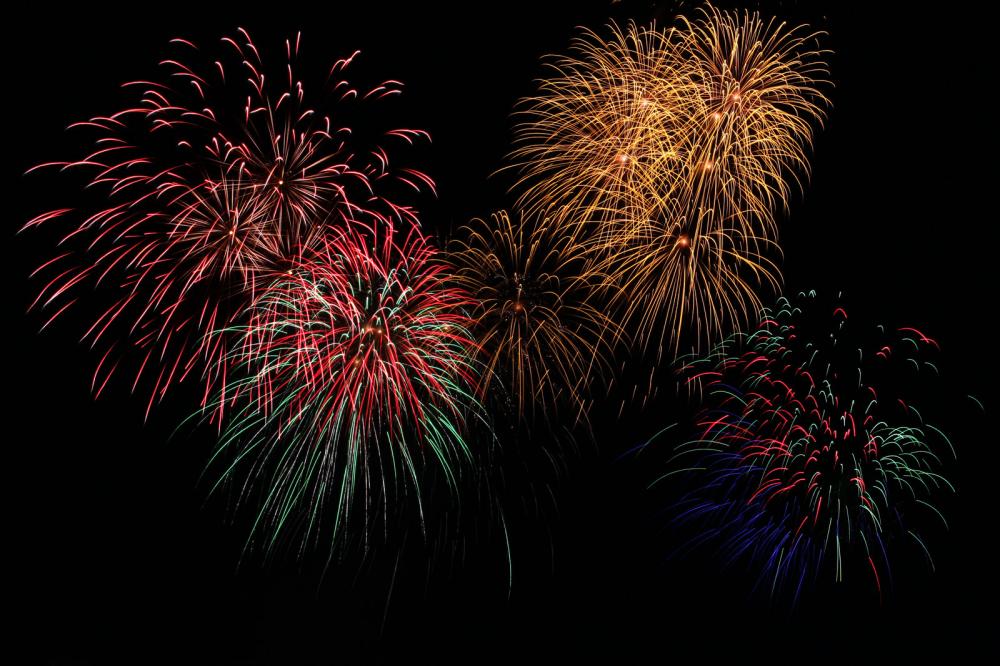 New Year's resolutions (and Fireworks!) seem to be universal in many countries and many of us use the beginning of a new year - whenever that may be - as a moment to both look backwards and forwards.
As the biggest New Year's Eve party in the U.S. is arguably held at Times Square in New York City, other countries also know how to party in their capitals or major cities.

Around the London Eye (the giant Ferris Wheel), huge fireworks light up the sky and the New Year's Day Parade with dancers, acrobats, and musicians is the place to be.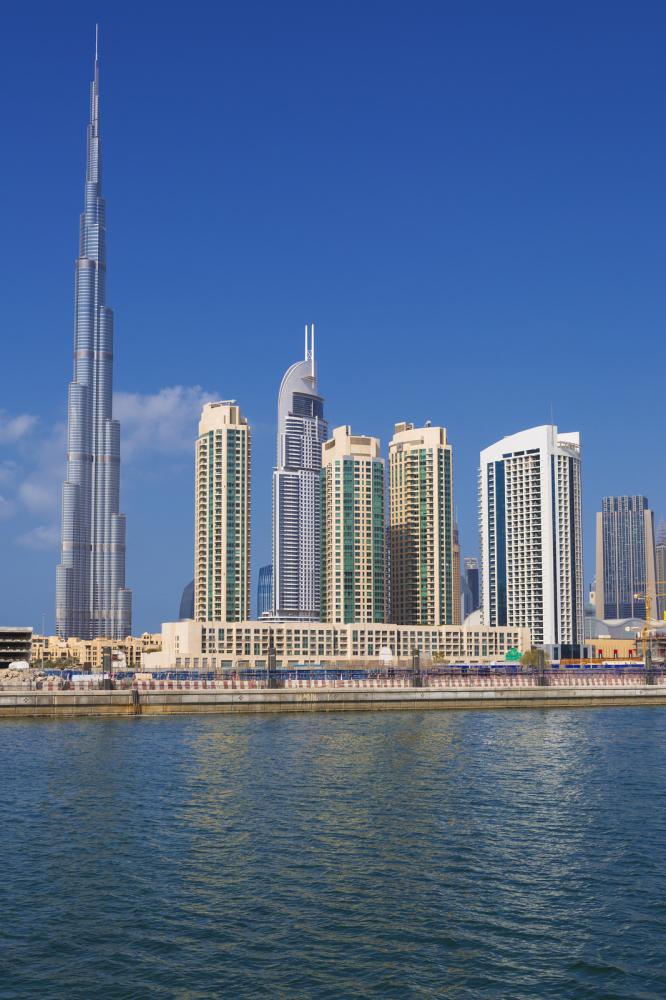 The Arab world does not celebrate the New Year, the notable exception being Dubai where this year another spectacle will likely eclipse last year's event at which nearly 500,000 firework rockets lit the sky during just 6 minutes.

This year the entire façade of the Burj Kalifa, at 2480 feet the highest building in the world(right), is to be covered with LED screens, which will be part of the fireworks, laser, and video show.
China celebrates its New Year according to its moon calendar, in 2015 on February 19, when the year of the sheep begins with the traditional Chinese fireworks and the country comes to a standstill for nearly a week. However, January 1 is also a holiday in China and in the larger cities the young celebrate the day by eating out and going to parties.
In countries where the four languages of our gamified Courses and Quick Games are spoken, the end-of-year traditions vary quite a bit, even by region in each country. The summary below can only list a fraction of the events and traditions and we invite our readers to comment and add others they know about.
German Speaking Countries
German is the country's only official language in Austria, Germany, and Lichtenstein. It is the "majority" language, and shares official status with the other languages, in Switzerland and Luxembourg.
Germany
New Year's Eve in German speaking countries is also called "Silvester," as December 31 is St. Silvester (or Sylvester) Day. This fourth-century Catholic pope and saint became associated with New Year's Eve, after the reform of the Gregorian calendar in 1582 when the last day of the year became December 31.

(Apart from the German-speaking countries, Bosnia and Herzegovina, Croatia, the Czech Republic, France, Hungary, Italy, Poland, Slovakia, Slovenia, and Israel all use a variant of Silvester's name as the preferred name for New Year's Eve.)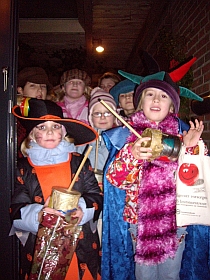 In Germany's northern state Schleswig-Holstein, quite a few old traditions survive: "Rummelpottlaufen," quite similar to Halloween in the U.S., sees costumed children with a self-made music instrument (a can, covered with pig skin or thin leather, pierced by a willow-stick, which when turned and rubbed makes hollow and scary sounds), going from door to door on New Year's Eve, singing old tunes and being rewarded with candies and sweets.
Berlin is the site of Germany's biggest New Year's Eve party, which takes place around the Brandenburg Gate; "Berliner" (jam-filled doughnuts) are a particular favorite in Berlin, as in many other German-speaking countries during Silvester.
In the southern parts of Germany, originating from Austria and Switzerland, a cheese Fondue or Raclette is often also a typical New Year's dinner. At midnight a "Feuerzangenbowle," a punch made with red wine, orange peels, cinnamon, cloves, and poured over a burning sugar cone supplements or even replaces the German "Sekt" (sparkling wine).
Austria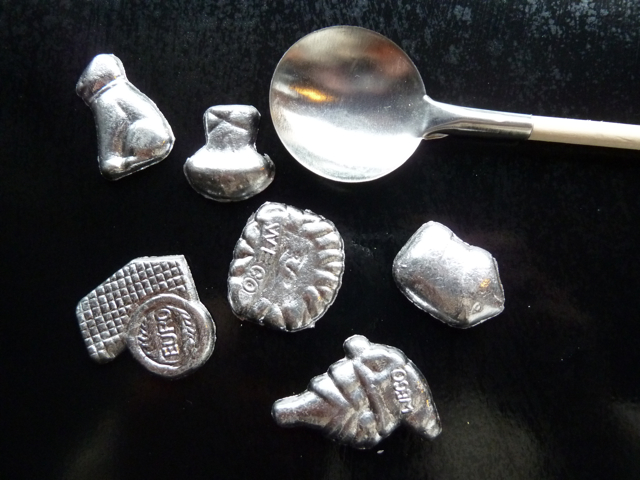 In Austria, Vienna clearly holds the top spot for New Year's Eve celebrations. Before midnight, small marzipan or chocolate "fortune gifts" (figures of chimney sweeps, little fortune piggies, four-leaf clover, etc.) are exchanged.

As in many other German-speaking regions, "Bleigießen" (lead pouring) - the melting of small pieces of lead, dropped into cold water - results in a popular, fun game: the various forms of the hardened lead pieces let the participants speculate what a person may experience in the coming year.

This YouTube video of an ARTE.TV video (see also our post on how to connect to ARTE.TV) explains to a French audience (in German) how "Bleigießen" is done.

Impressive fireworks are part of the Vienna tradition as is a glass of champagne, and after the midnight countdown, the Danube waltz plays on all radio and tv stations.

I'm not familiar with any particular Silvester traditions in Switzerland, Lichtenstein, or Luxembourg that differ from those in the other German-speaking countries and regions.
French Speaking Countries
French is the second-most widespread language worldwide after English, as only these two languages are spoken on all five continents. French is an official language in 29 countries, most of which form la francophonie (in French), the community of French-speaking countries.

It is spoken as a first language in France, southern Belgium, western Switzerland, Monaco, the provinces of Quebec, New Brunswick and some parts of Ontario in Canada, parts of the U.S. states of Louisiana, Maine, New Hampshire and Vermont, among educated classes in North Africa, Haiti, French Polynesia and by various communities elsewhere. [Wikipedia]
While particular end-of-year traditions may exist in most of these countries, we'll just focus here on France.
France
In France, huge municipal firework displays are not the customary way to usher in the New Year these days. French people tend to take things more quietly and celebrate with friends at home or in a restaurant.

These New Year's Eve celebrations - le réveillon de la Saint-Sylvestre - traditionally are a feast that includes plenty of champagne and foie gras or oysters, symbols of prosperity and good fortune. [You say "la" Saint-Sylvestre because it's short for "la fête de Saint-Sylvestre."] At midnight, everyone kisses under the mistletoe and offers their good wishes for the new year.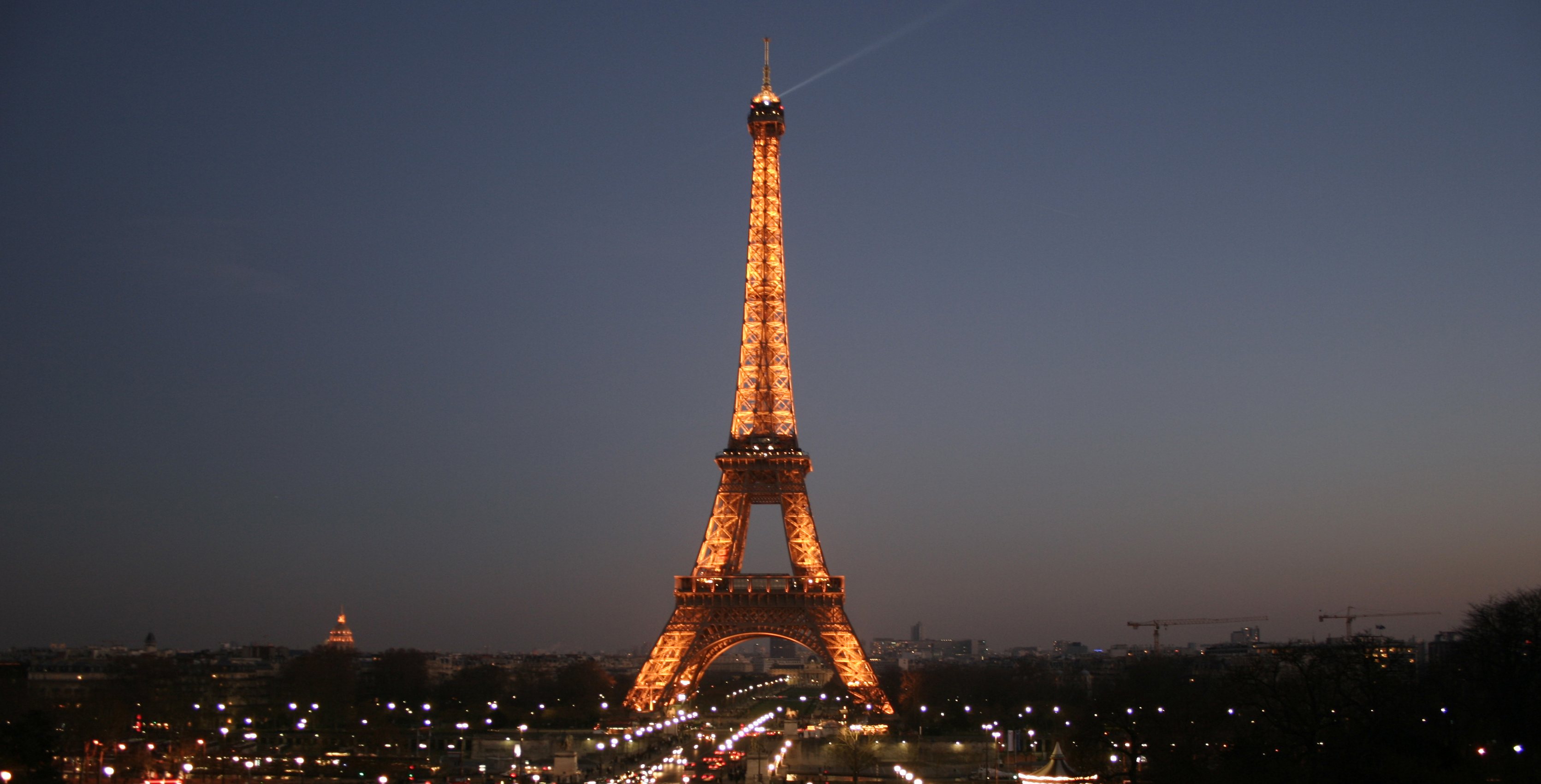 In Paris, the city of lights, New Year's Eve becomes a visual feast: from many vantage points in the city you can see the iconic, illuminated Eiffel Tower.

You'll find the biggest New Year's party on the Avenue de Champs Elysées, where hundreds of thousands of people gather to celebrate and wish each other "Bonne année" (Good year).

This year, Paris is adding a first-time spectacle before the final countdown: a 15-minute video show projected on the Arc de Triomphe, highlighting the Parisian "art of living." At the stroke of midnight, the skies will fill with illuminations.

On New Year's Day, it's the tradition to have a large family dinner and to give presents to the children as a way to celebrate the arrival of the new year.
Italy
Italy, where San Silvestro died on December 31, 335, obviously has a special relation to the Saint and uses the term "Notte di San Silvestro" (as well as "Vigilia di Capodanno") as names for New Year's Eve.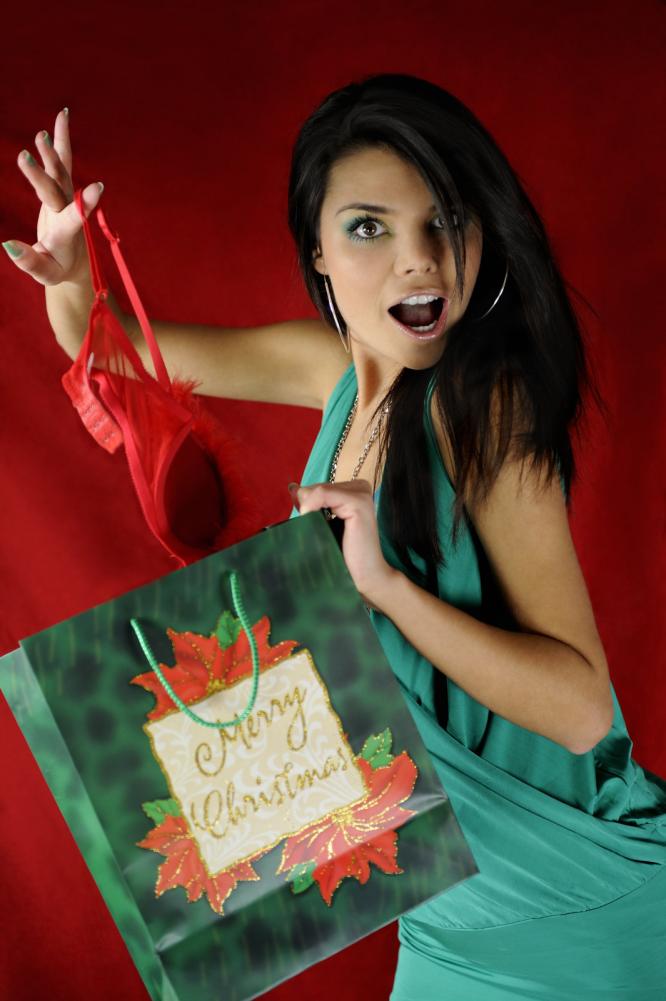 There are some particular Italian Notte di San Silvestro traditions that you may not know about: The most curious one must be to wear red underwear during the last day of the year.

It is supposed to bring you luck, health and love. Importantly, it should have been given to you as a present, for example for Christmas, and worn for the first time on New Year's Eve. This centuries-old custom, originally just observed by women, is now also being adopted by men! Anything for luck, health and love!
The San Silvestro dinner, eaten with family and friends, varies quite a bit from region to region, but it often includes fish and seafood.

At midnight when the bells ring, a traditional lentil stew is often eaten, one spoonful per bell, served together with "zampone" (pig's trotter, stuffed with spicy ground-up pork, usually dried and cured) or "cotechino" (a rind-and-pork-meat sausage). The round lentils, representing coins, are supposed to bring wealth and good fortune.

At midnight, fireworks are also displayed across much of the country and the first day of the year, "Capodanno," is an official holiday in Italy as in most other parts of the world.

Italian is also an official language in Switzerland (Tessin & Graubünden), San Marino, and Vatican City, and a second language in Malta, Slovenia, and Croatia, but we know little about particular end-of-year traditions in these regions or countries.
­Spanish Speaking Countries
Spanish is a national language in 20 sovereign states and one dependent entity, totaling around 442 million people. For a Wikipedia list of countries where Spanish is an official language, click here. We'll focus here on Spain and Mexico.
Spain
New Year celebration in Spain starts with a family dinner, which often take place in a restaurant that also offers live music. Towards midnight many Spaniards go into the streets and to public squares to meet with friends and clink glasses to ring in the new year. New Year's celebrations are lively with fireworks and all kinds of noisemakers. In the town hall, sparkling wine and grapes for good luck are distributed.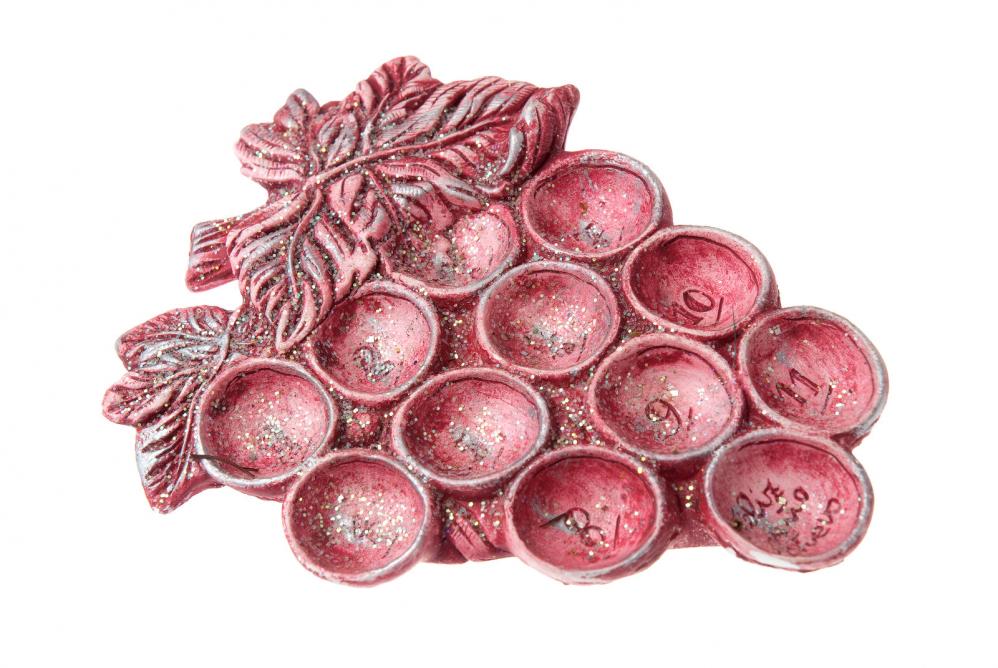 In Madrid, people flock to Puerta de Sol for the city's big communal street party. But no matter where they live, Spanish people share the custom of the twelve luck-bringing grapes: at each of the twelve strikes of the midnight clock at the Puerta del Sol clock, you eat one grape and make a wish. (There are even special 12-grape holders as shown in the left picture.)

At strike 12 all grapes must be gone or else you risk getting bad luck. The strikes of the town hall clock are 3 seconds apart, so the official countdown starts 36 seconds before the hour. Throughout the country, everyone can watch the countdown on television.

[It is said that the custom of the 12 grapes goes back to 1909. In that year the grape harvest was overly plentiful that someone had the idea to use up the excess grapes in this way.]

From midnight on, it's time for toasts, hugs, and well-wishing, but not before each person has tossed a golden ring into his or her glass, for good luck.

And similar to the Italians, Spaniards also believe that wearing red underwear on the last day of the old and the first day of the new year brings the wearer luck, health and love.
Mexico
In Mexico, a family dinner, either at home or at a special restaurant is at the center of new year's celebrations. Tradition has it that the meal should start with a bowl of lentils, a symbolic promise of wealth and prosperity. The preferred drink is often tequila.

Shortly before midnight grapes are handed out for the traditional luck-bringing ritual. As in Spain, you should eat a grape and make a wish at each of the twelve strikes of the clock at midnight. The grape tradition seems to have migrated to most other Spanish-speaking countries as well.
Also, in Mexico there is a slight "refinement" from Spain's tradition: Mexicans have to choose what is more important to them: Wearing red underwear lets the owner be lucky in love, wearing yellow underwear makes the owner wealthy in the New Year.
Family Traditions
And as countries and regions have developed particular traditions and celebrations, so have many families: In my father's family in Berlin, Germany, the after-midnight snack was "Heringssalat," a Scandinavian/Northern Germany specialty that has many recipe variations.

The herring, potato, apple, and pickle combination makes a welcome change after the sweet treats of the Christmas season and we are now continuing this tradition with our extended family here in the U.S.