Posted on by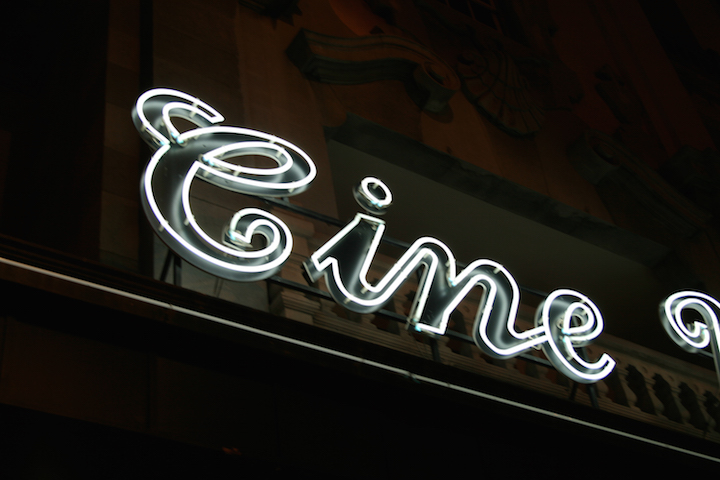 (Updated March 15, 2017)
In a previous post, 7 iPad Apps we Like to Watch German and French Movies, I had described how to watch German and French movies by connecting an iPad to a TV (with the HDMI/iPad connector).
Since then I have tried out a few more iPad apps and also purchased and installed Google Chromcast. Here are some more "discoveries":
German Apps
The German channel 1: das Erste or ARD
"Das Erste" (also: www.daserste.de ) gives several choices with a selection bar at the bottom: "Tipps" (tips for viewing choices), "Live" (which sometimes you can't stream for "legal reasons'!), and "Program," which lets you see the currently playing program.
With the arrow "<" icon you can scan previous programs. Those with a "Play" arrow you can often stream and play. (However, sometimes my iPad does not stream movies which work fine on the laptop and with www.daserste.de or www.ard.de).
Recently, I have found that rather than the app, using Safari on the iPad and with www.mediathek.daserste.de or www.ardmediathek.de/tv works better. Just select the movies or programs that interest you.
Rundfunk Berlin Brandenburg (rbb)
"rbb mediathek" is the ipad and Android app of the Berlin-Brandenburg radio station, which can also be accessed via http://mediathek.rbb-online.de/tv. This app actually works quite well and you can see the latest TV-news, documentaries, movies, newest clips, and live streams just by scrolling down the home page.
You can even go back and find a program you may have missed with "Sendung verpasst" (broadcast missed) by selecting one in the alphabetical directory "A bis Z." Under "F" you'll find "Film im rbb" and the rbb movies from the last seven(7) days that you can stream. Because this app work so well, it has become one of my favorites.
YouTV.de
A reader of the previous post suggested also YouTV.de to watch German TV channels. We are currently trying out the free version and like it. You can have TV programs recorded and watch them later.
There are also fee options that expand the number of programs you can record and the number of days they remain available.

French Apps
The France TV Pro app I had discussed previously stopped working for me after I upgraded my iPad to iOS 8.1.1, so I deleted it. I am currently trying "France 24." The ads are quite entertaining in French, but the "News Bulletin" as well as the "Business" news are in English, so not helpful for French learners. (Corrrection: top left, "Accueil", you can change the language to "Français"). France 24 is a news channel and you can listen to news clips in French of events happening around the globe.
I also installed the "Télé-Loisirs" app but it plays only short previews. It requires access to a "box" of various French companies (freebox, TV d'Orange, SFR neufbox, Bbox and DARTY BOX) and can't be accessed in the US.
Arte+7 Mediathek (Arte.tv) still works best for me for French language movies. (For example, if you chose the movie, currently playing: "Plus que 6 jours" which will be available for 3 more days, you'll hear "High" German (as well as Swiss German) and see French subtitles, a multilingual experience for French/German learners...)
Do readers have any other suggestions for French apps?
Italian and Spanish Sites
I haven't found any worthwhile individual apps that let you stream Italian and French movies.
Italian
The many Rai apps you can find in the iTunes Store let you download some old shows as podcasts. But I have found that the Rai website, www.rai.tv while confusing, is a better bet. "Rai Replay" will allow you to replay broadcasts of the last seven days for the listed channels. It takes some searching to find a movie or episode that you can play in the US, even if you focus only on the blue coded broadcasts, ("I programmi già disponibili in modalità Replay sono contrassegnati dal colore azzurro") as quite a few can't be played in the US or your country.
Spanish
Finding Latin American channels in the US is typically not a problem. Many or most of the Cable companies have them as part of their basic package. If you are looking for TV stations in Spain you can chose among five: RTVE, antena3, quattro, telecinco, and Canal+ (which is a subscriber service). Those that I tried for a movie video all require the Flash Player (which will exclude the use of an iPad),

I also recently came across Bethany's post: Fun way to Reinforce Learning, in which she lists the following sites, and which she recommends especially for dubbed movies in the two languages:
for Spanish: http://www.sipeliculas.com.
for Italian: http://www.italia-film.org
Postscript: Sipeliculas also requires the Flashplayer, and while you get 5 free days with italia-film when you enter your credit card, watch out: They use Geeker.com for their membership management and you are automatically renewed, if you don't cancel in time! Both seem to have a good selection of movies.
Google Chromcast
I succumbed to the urge to buy another gadget: Google Chromcast. After setting up the Chromcast via an iPad app, I was disappointed that I could only "cast" those programs to the TV, for which the iPad app was Chromcast enabled. For example with "SnagFilms" you can cast all kind of movies, but I haven't found a foreign one yet worth watching. (and you'd have to live with the annoying ad breaks while watching!)

However, using your laptop with your Chrome Browser and after installing the "Google Cast" extension, you can cast any movie or program you can find and play on your lap top. I did so yesterday with several German rbb (see above) and French arte.TV movies. (Unfortunately, you'll also encounter quite a few movies on Arte where you'll get a message like: "Cette vidéo n'est pas disponible dans votre pays" or "Dieses Video ist in ihrem Land nicht verfügbar" (This video is not available in your country), obviously depending on the country from which you are trying to access the site.)
(One way to get around this problem is to pay for a Secure line VPN. I subscribe to a Avast Secure Line VPN and can get all my German stations and movies by selecting Frankfurt as my city.)
Bio: Peter Rettig is the co-founder of Gamesforlanguage.com. He is a lifelong language learner, growing up in Austria, Germany, and Switzerland. You can follow him on Facebook, Twitter and Instagram, and leave any comments with contact or below.