Posted on by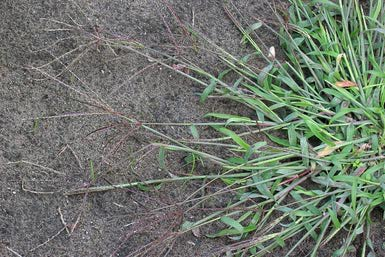 I recently read again that the "Grammar Translation Method" was first used in teaching Greek and Latin before being also applied to modern languages.

Sure, it can be comforting to know grammar rules. But to put that knowledge into fluently speaking a language is pretty difficult.

Rules are abstract, and to top it off, languages are full of exceptions to the rules. Plus, you still have to learn how to SAY the words, so that others will understand you. By learning a language with this method, you're making it very hard for yourself.

These were some of the 'techniques' of the method:
- Read the sentence and translate
- Let's look at this sentence and find the grammar rule
- Do the exercise on page 43 of your grammar/text Book
- Memorize the vocabulary list
- Translate the first paragraph on page 45
- Where do you see the grammar rule X applied in this paragraph

Maybe that's why many (including myself) have tough memories of their language learning days in school.
Our First Language
We certainly don't learn to speak our first language from a grammar book. We learn our first language and its grammar – the rules by which the language works – mostly just by listening to and imitating other speakers.

Research suggests that our brains are wired to do this. (Multiple Brain Regions Wired For Language, Study Finds). We seem to grasp the grammar idiosyncrasies of our first language without much effort early on and then learn the rules in school later. However, grammar rules themselves are not set in stone. Many of them even change over time and people often argue about them.
Our Second (or Third) Language
Learning a second or third language typically starts in school - for most of us and excepting children who grow up bilingual - after we have acquired the basics of our first language. And here the teaching methods (such as the "Grammar Translation Method") may have a lot to do with how children or teenagers, and for that matter, even adults learn a foreign language.

Knowing certain grammar rules is obviously an essential part of mastering a language. But consciously learning grammar rules is a different type of activity from engaging in a language. Grammar rules are memorized and applied. Engaging in a language means actively using it, starting with listening/understanding, then reading, speaking, and writing it.

We agree with Ron Davidson's Making a Game of Education where he argues that "games and education are a natural fit."
Language Games and Grammar
The question is how one can teach grammar with language games. For now, we go as far as adding brief grammar "tips" in a translation game. But mostly we set up the language games in such a way that the player makes grammar connections intuitively.

In fact, a recent article When It Hurts (and Helps) to Try: The Role of Effort in Language Learning reinforced our idea that games make language learning more effective: Learning can occur "playfully" rather than "with effort."

When you get curious enough about a grammar point, it is interesting to check up on it. Sometimes that's the only way that you can figure out the meaning of something. But while you're talking or listening to someone talking to you, it's not usually possible to say "Hey, let me look that up." Language games intend to put you right into the flow of understanding and using a language. That's not a bad skill to practice.