Posted on by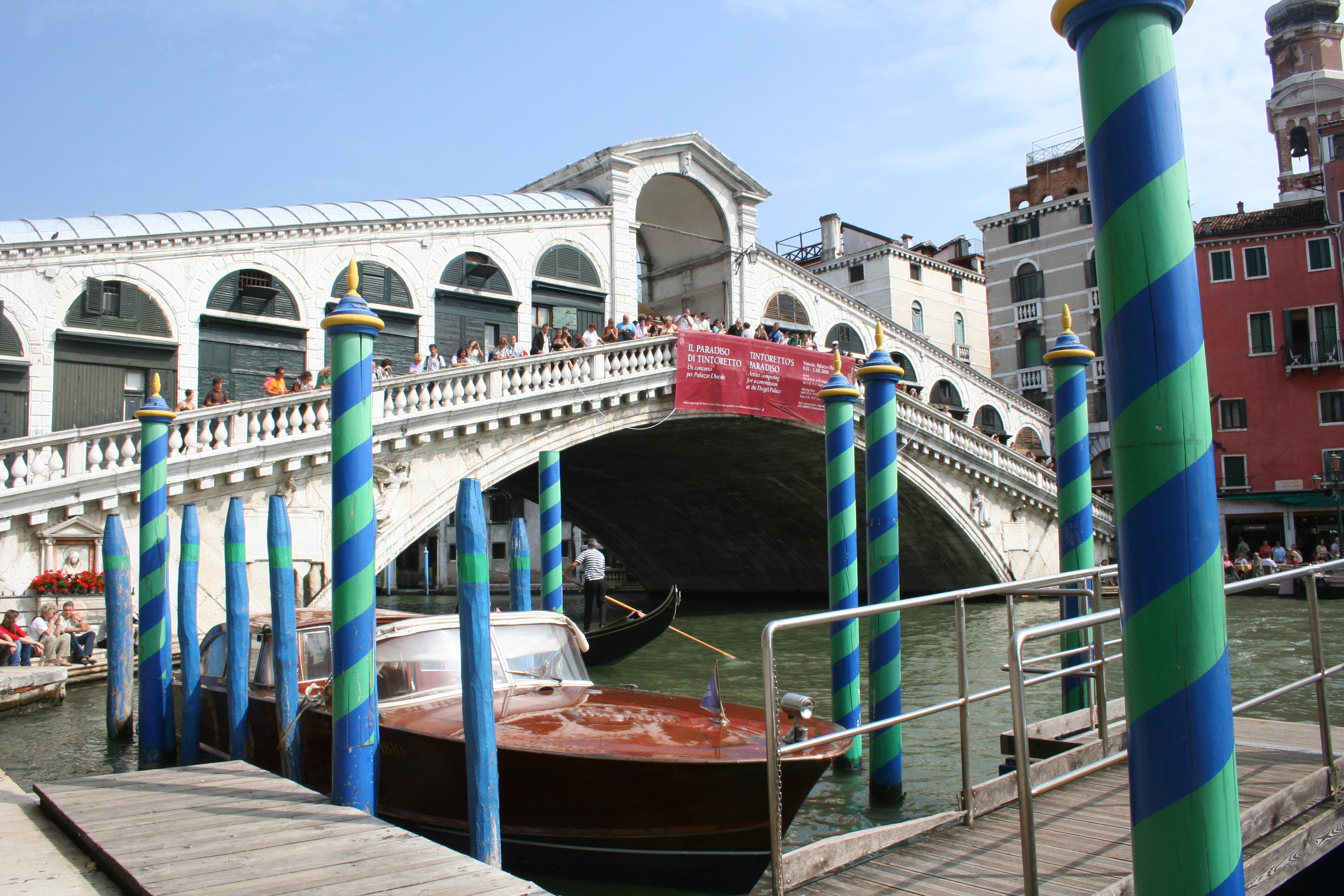 Childhood memories can be strong, and if a foreign language is connected to one of those memories, they can become the seed for a choice or an experience later in life.

I still remember the riddle which my grandmother used to entertain us children and our friends: "Was ist ein piccolo viech mit quattro haxn?"

The words "piccolo" (small) and "quattro" (four) are Italian words. But "viech" (animal) and "haxn" (legs) are Austrian dialect. We children always found this funny.

This riddle became more relevant when my parents took me and my two older siblings on a trip to Venice, Italy. I was five or six. We went by car from Carinthia (southern Austria) along the Slovenian border and the Italian coast north of Venice. It's a distance of 265 kilometers, which now would take about three hours. At that time it took us closer to five.

For our drive to Venice, we left very early, at about four in the morning. I remember arriving in Venice as the morning was in full swing. The outdoor market was bustling, with vegetables and fruits heaped up at the stands. St. Mark's Square with its pigeons and small vendors was fascinating. And then there was the language. I loved the sound of Italian. It's melody was as exotic to me as the smells and sights of the city.

This early trip to Italy was an experience that lingered in my memory. When I was seventeen, my older sister and I drove to Italy, this time starting out from Vienna. We both agreed that our first stop should be Venice - to recapture the magic we had experienced twelve years earlier.

Then we slowly made our way to Rome. We stayed at camping places, sleeping in the car (an old beetle!). Armed with a phrase book, we did everything in Italian: asking for directions, ordering in a restaurant, buying fruit at the market, flirting with the guys. At the end of our three weeks, we had pretty well mastered Italian as the language for daily (tourist) living.

Life and work happens, but I always had in the back of my mind that I wanted to recapture Italian. It took some years before I could make my dream a reality: to learn Italian from the ground up, and to do this in Italy. My husband was newly retired and I was able to continue my editorial work over the Internet.

To prepare for out five months in Rome, we had gone through a series of Italian audio lessons. Once settled into our rental apartment in Trastevere, we found a tutor for daily Italian lessons. She taught us to write in Italian, discussed newspaper articles with us, explained grammar points, and helped us hone our conversational skills.
Needless to say, our stay in Rome was great, and all the more so because we were able to engage with locals in their language. And so, a child's funny puzzle and a childhood trip to Venice had provided the incentive for later language adventures.