Posted on by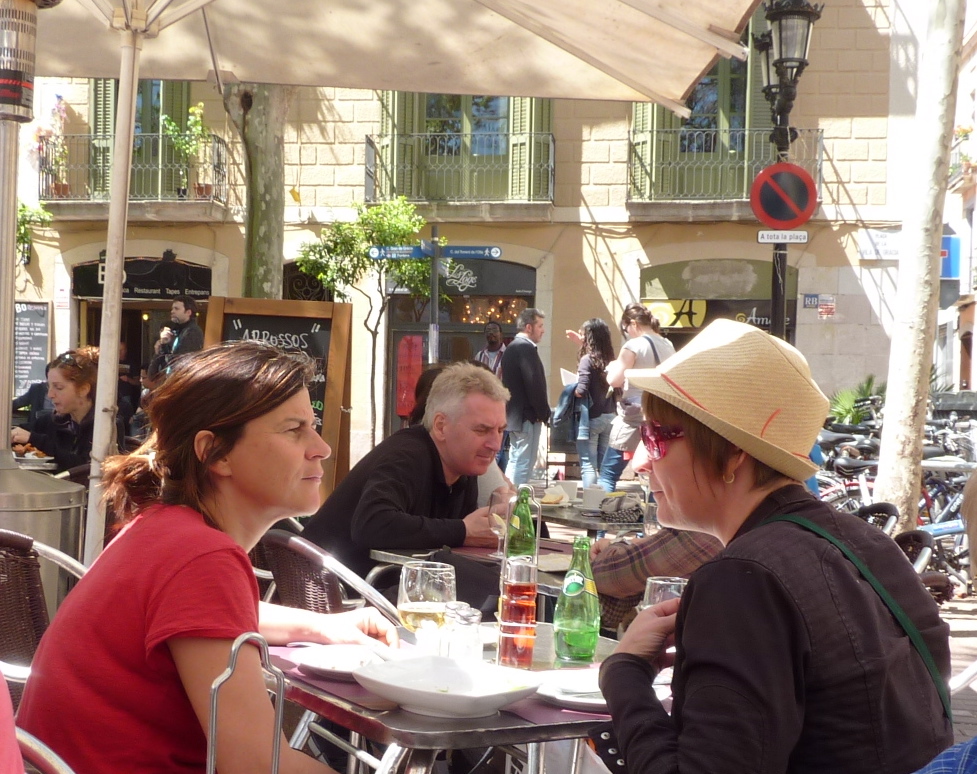 After you've initiated a conversation (see Part 1), you'll want to have a few topics up your sleeve to sustain it and, finally, to close your conversation in a gracious way.
(2) SUSTAINING A CONVERSATION
Know some basic information about the city and have a few phrases ready so you can introduce the topics that interest you:
Know also a few interesting historical facts about the country. This means that you should learn how to say dates. Remember that in Spanish, dates follow this format: day, month, year.
"Las olimpiadas de Barcelona se inauguraron el 25 de julio de 1992." (The Barcelona Olympics opened on July 25th 1992.)
Say something about your stay in the country, where you're going, or where you've been, etc.
Learn to listen as well as talk. Be able to ask questions and make comments to show your interest in what the other person is saying:
Obviously, the old stand-by, if you did not understand:

"¡Eso ha sido un poco rápido de más!" (That was a little too fast!)

"¡Podría repetir eso por favor!" (Could you, please, repeat that!)
(3) CLOSING A CONVERSATION
It's always important to find a way to close a conversation gracefully. Spaniards are a little more formal about getting ready to go than Americans. Have a few exit lines ready!
a) Signaling the end:
-"Muchas gracias por las recomendqaciones." (Thank you for the tips.)

-"Ha sido un placer hablar con usted." (It was nice to talk with you.)

-"¡Vaya, que tarde es! Todavía tengo que ..." (Darn, look how late it is! I still have to ...)

-"He quedado con unos amigos." (I'm meeting some friends.)
b) When you're leaving:
-"Por desgracia me tengo que ir ahora." (Unfortunatley, I have to go now.)

-"Lo dicho: muchas gracias/he estado muy bien." (Again: many thanks/it was really nice.)

-"¡Que pasen una buen tarde/noche!" (Have a nice afternoon/evening!)

-"¡Adiós!" (Goodbye!)
Practicing some of these conversational phrases and expressions ahead of time will be quite helpful and impress your Spanish speaking contact. While such phrases will obviously not be sufficient for an intensive discussion, they will boost you confidence in speaking. The next step will be to add a few more topics and strategies to your conversational skills.