Posted on by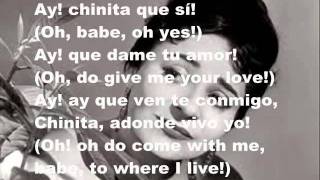 We had previously suggested French, German, and Italian songs that are fun to listen to – and, when memorized, can remind you of some key aspects of the respective language. Very likely you'll have heard "La Paloma" in your native language many times.
In this YouTube video of "La Paloma", Victoria de los Angeles, one of the great voices of the 20th century, sings the original Spanish lyrics, and the video shows the English translation. (There is also a wonderful Spanish version by Nana Mouskouri here, but without the text, you could listen to later!)
Did you know?
"La Paloma (meaning "the dove") was composed and written by the Basq/Spanish composer Sebastián Iradier (later Yradier) after he visited Cuba in 1861. (You can read in this Wikipedia entry that the motif of "La Paloma" dates back to an episode that occurred in 492 BC!)
And the many different versions in many of the world's languages and performed by many famous singers are a testimony to its popular appeal across cultures and centuries.
The Original Lyrics
The original Spanish lyrics of the first verse are below. (Note that you will find other Spanish versions as well.)
Cuando salí de la Habana,
¡Válgame dios!
Nadie me ha visto salir
Si no fuí yo.
Y una linda Guachinanga
Allá voy yo,
Que se vino trás de mi,
Que si señor.
Si a tu ventana llega
Una paloma,
Trátala con cariño
Que es mi persona.
Cuéntala tus amores,
Bien de mi vida,
Corónala de flores
Que es cosa mía
Ay chinita que sí ,
ay que darme tu amor
Ay que vente conmigo,
Chinita, a donde vivo yo.
Typical Spanish Constructs
Some of the lyrics of the original version may be difficult for a beginner, but, with the translation provided in the video, you'll be able to decipher the meaning quite easily.
You'll also notice a number of typical Spanish constructions, e.g. valgame, trátala, cuéntala, corónala, darme, in which the object is added to the end of the verb. (You can also start paying attention to the spelling of words like "si" [if] and "sí" [yes])
By watching the YouTube video with its translation several times you can start memorizing the Spanish lyrics and their English meaning. Not only will the song sound even more beautiful now that you understand it, you'll remember the object constructs next time you see them in other contexts.
And when you hear other versions in Spanish (or in other languages) you may also recognize the changes in the lyrics...
Postscript:
(1) I recently came a across Sidney's post Learning through song made easy, which suggests four steps to improve both your listening and speaking (maybe even singing!) skills. It's fun AND effective and it not only works for Italian, but for Spanish and other languages as well!
(2) In a January 2015 post, La Paloma - Carmen - Cuba: Spanish Language Connections, we described some interesting connections between Bizet's opera Carmen and La Paloma's author Iradier.
(3) We recently discovered a Spanish language site which uses Spanish songs a their lyrics as part of their program. You won't find "La Paloma" but many contemporary songs on Language Zen. Also read our "Language Zen" - Learning Spanish - A Review