Posted on by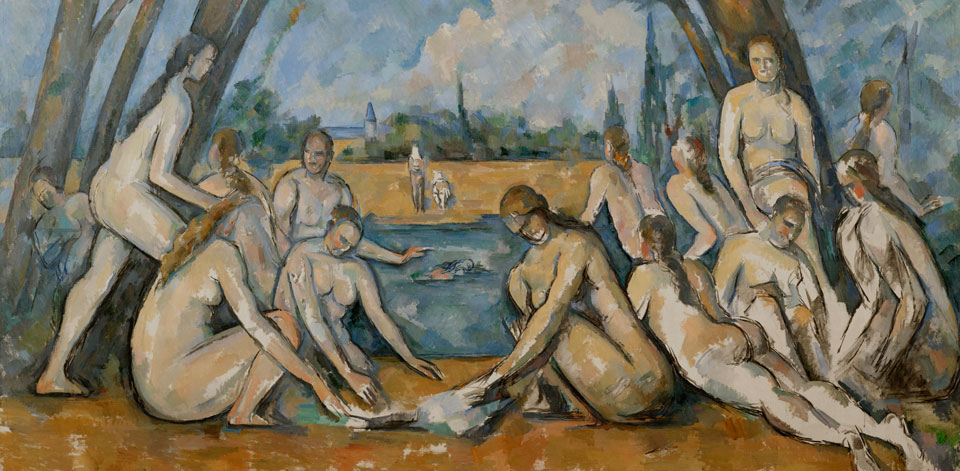 A recent exhibition of Paul Cézanne "The Large Bathers" at Boston's Museum of Fine Arts reminded us that in Scene 4.5 of our French 1 course our traveler Daniel learns about Paul Cézanne in Aix-en-Provence.
Context matters
We recently put together a YouTube clip Which famous painter lived in Aix-en-Provence (and first worked as a banker)?
And as we did in our previous blog Heidelberg & Mark Twain, we believe that knowing more about the context of "The Story", not only makes learning more interesting, but also more effective:
In Scene 4.5 we are practicing the French past imperfect tense with sentences such as
"Le peintre Paul Cézanne allait souvent au Café Clément.",

"Oui, et voici la banque où il travaillait jusqu'en 1862.", "

Paul Cézanne était banquier?",

"Ah d'accord, je ne le savais pas!",

"Paul Cézanne aimait vivre à Aix-en-Provence.", etc.
By remembering the context of these sentences, you will be able to recall verbs and forms more easily, and can then apply them as well in different situations.
Paul Cézanne was Fortunate



There is not much mystery about Cézanne's life as a banker's son who became a famous painter and is seen by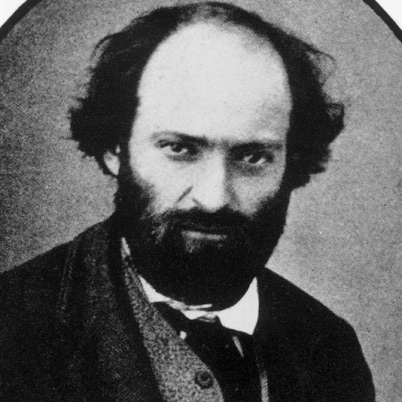 many
"to form the bridge between late 19th-century Impressionism and the early 20th century's new line of artistic enquiry, Cubism." And "His father, Louis-Auguste Cézanne (28 July 1798 – 23 October 1886),[3] was the co-founder of a banking firm that prospered throughout the artist's life, affording him financial security that was unavailable to most of his contemporaries and eventually resulting in a large inheritance." [Wikipedia]
Perseverance
It is interesting, though, that his path was not a straight line either: According to this biography, Cézanne's father initially opposed his artistic career; he started to study law, while also enrolled in the School of Design in Aix. The above link continues further:
In 1861 Cézanne finally convinced his father to allow him to go to Paris. He planned to join Zola there and to enroll in the École des Beaux-Arts.
But his application was rejected and, although he had gained inspiration from visits to the Louvre, particularly from the study of Diego Velázquez and Caravaggio, Cézanne experienced self-doubt and returned to Aix within the year.
He entered his father's banking house but continued to study at the School of Design.The remainder of the decade was a period of flux and uncertainty for Cézanne.
His attempt to work in his father's business was abortive, and he returned to Paris in 1862 and stayed for a year and a half. During this period he met Monet and Pissarro and became acquainted with the revolutionary work of Gustave Courbet and Édouard Manet.
Learning – Rarely a Straight Line
Cézanne was fortunate to be able to pursue his dream, but it's also clear that his life did not always follow a straight path.
Learning a language is also a path of many twists and turns. Relating Cézanne's story to learning French: You may have to try out various approaches before you are successful.
As banking or law were not for Cézanne, so the current language method or course you are struggling with may not be the right one for you.
Give it your best effort, but if it doesn't work, try out others – or learn with several simultaneously!