Posted on by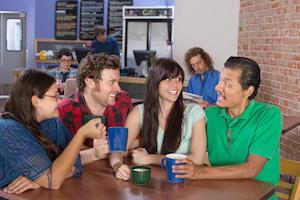 Recently, I came across a report by Inc.com, entitled: "5 Innovative Language-Learning Tools."

So far, I've learned five languages either through immersion, or with traditional methods (grammar-translation, audio-lingual) and materials (textbooks, classroom, CDs).

Now I was curious to see what new technologies were available for my next language learning project: Spanish. Here are some of the innovative features listed in the Inc.com report for five language programs:
For Pronunciation Practice
- audio clips
- speech recognition technology
- function to record your own voice and play back to compare
For Vocabulary Acquisition and Practice
- flashcards, vocabulary games
- feature to build your own vocabulary lists
- community page for sharing word lists
- review manager (for managing vocabulary practice)
For Improving Listening, Speaking, Reading, and Writing Skills
- online audio, tv, radio programs, interactive video
- spoken and written exercises
- visual text
- chat feature
For Social Interaction
- spoken and written exercises which can be submitted for peer review
- a community platform to find language partners
- crowdsourced content
Language Learning with Social Interaction Online
For me, communicating with others is the goal of my language learning. If that is also true for you, then from day one, you'll want to focus on learning the language of communication.

It means that the vocabulary you practice should relate to your interests, and the topics you cover should be ones you enjoy conversing about.
The well-known Australian linguist David Nunan calls this: "learning real language for use in the real world."
To that end, the features mentioned in the Inc.com report that provide social interaction seem the most interesting and most innovative to me. (Voice recognition systems to help with pronunciation hold great promise, but the ones I have tried were more frustrating than helpful.) Engaging online with native speakers anywhere in the world is a great way to practice. But you have to push yourself to take a few risks.
Yes, it's stressful to speak in a foreign language in a real situation. But just think: Your language partner is in the same situation as you.