Posted on by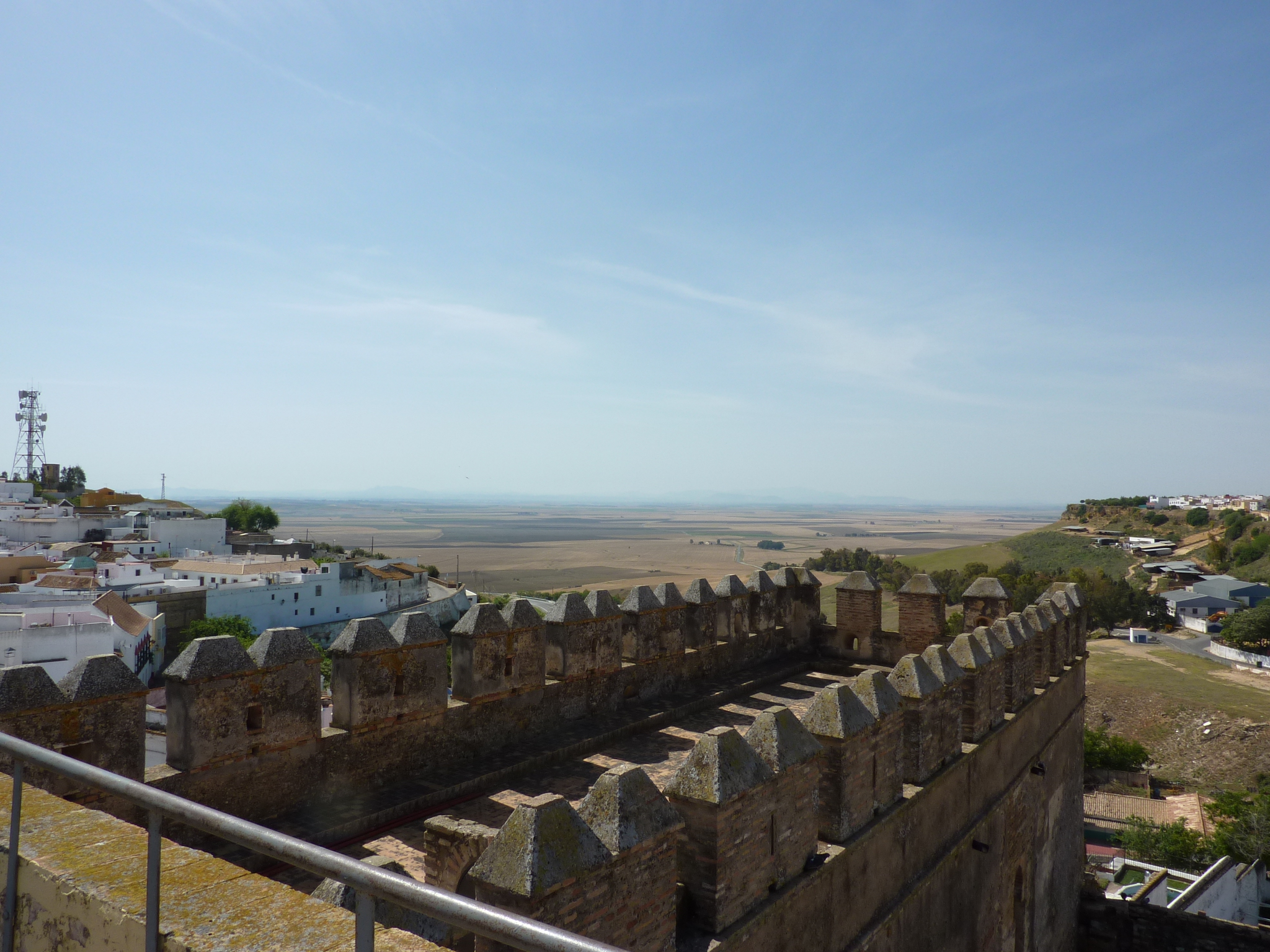 As part of our recent trip through Spain, we tried to combine "must see" tourist destinations (such as Granada and Seville) with smaller towns that are off the beaten track.

On our drive from Seville to Córdoba, we decided to stop at Carmona, a town of about 25,000 inhabitants and the first major town, about 25 miles east of Seville.

Our travel guide only had a short entry, but we were glad that we got off the main highway. The town is located on top of a hill overlooking fertile plains and it has an interesting history.
"Europe's Oldest inhabited Town"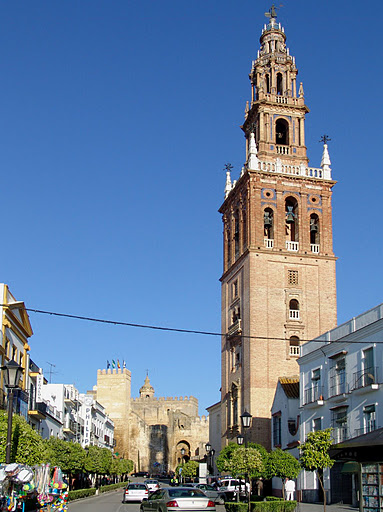 As we walked through Carmona's Puerta de Sevilla, we found a dense cluster of houses and winding streets that led to a plaza in the middle of town. We actually walked to the plaza only later - after we had taken a tour in a brand new electric mini-bus.

The tour and bus were the idea of an enterprising young attorney, Alfonso, who had realized that in the current economy, his legal skills could not provide sufficient income for his young family.

Alfonso took us and a Canadian couple on a leisurely half-hour drive through the town. As the mini-bus slowly wound through the narrow streets, he gave us a synopsis of the town's history. He noted that Carmona is one of Europe's "oldest continuously inhabited towns."

(This tour was, by the way, one of the few times that we listened to a talk in English; our Canadian co-passengers did not understand Spanish.)
Moors, Washington Irving, And Movies...
During their long occupation, the Moors fortified Carmona, but also built palaces and fountains.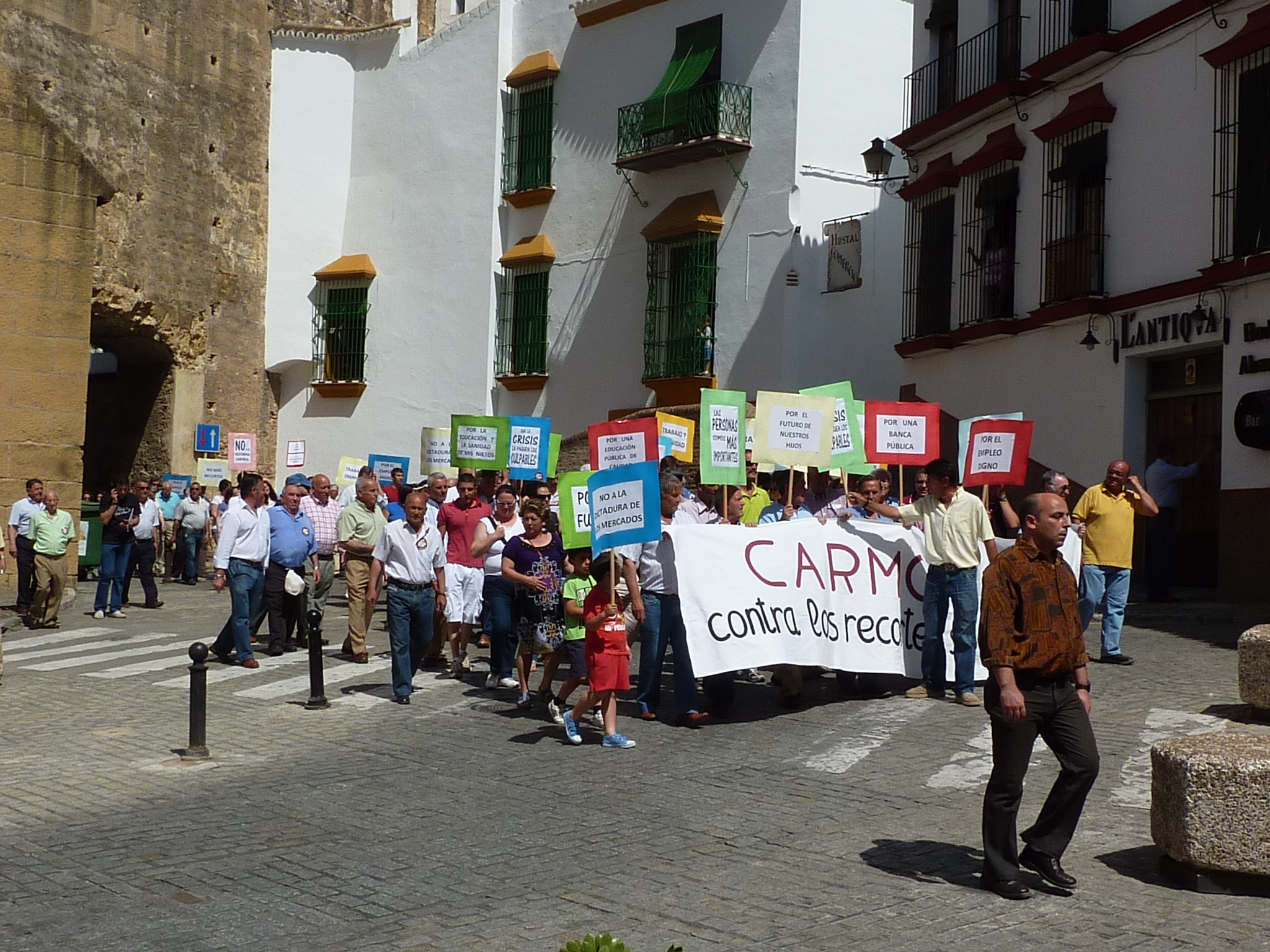 The town was captured in 1247 by Ferdinand III of Castile and served as an important crossing point between Seville and cities to the east. The bell tower of the 15th century church of San Pedro, is often called "little Giralda" as it is a replica of Seville's Giralda. (above)

Apparently, as we later learned from a sign outside the city, Washington Irving had visited Carmona less than two centuries earlier, in 1829. In "The Route of Washington Irving," (published by the Fundación El legado andalusì), there is a long entry about Carmona, describing it aptly as a town with a "welcoming atmosphere."

Today, the town is often used as a setting for movie shoots, 26 last year alone. We actually passed a movie set on our tour, but the crew was resting after a 50+ horse scene which had taken place the previous night in the narrow streets.

Clearly, the difficult economic climate has also had an impact on Carmona. While we were there, we saw a demonstration of town residents who expressed their anger especially with Spain's drastic cuts in education. (see picture)

Before we left Carmona, we sat down at a café in the town square to have a "cortado" (espresso with a dash of hot milk). At the next table, a group of local men and women were talking about events in their lives; our waiter was friendly and chatty, and we were happily soaking it all up.

If you are looking for another suggestion for a place a little out of the way - read our blog post Off the Beaten Track in Spain (2): Speak Spanish