Posted on by
The 2012 (tennis) Davis Cup between the USA and Switzerland is taking place in Fribourg in February.

I'm just now spending some time in Fribourg, one of the western cantons of Switzerland where mainly French is spoken. Because of its common language, this region is called "la Suisse romande" or "la Romandie" (Romandy).

With my knowledge of standard French, I have no problem conversing with locals here. But once in a while, I'm baffled and not sure I'm really getting what's being said. That's because in French Switzerland, some words have acquired a different meaning.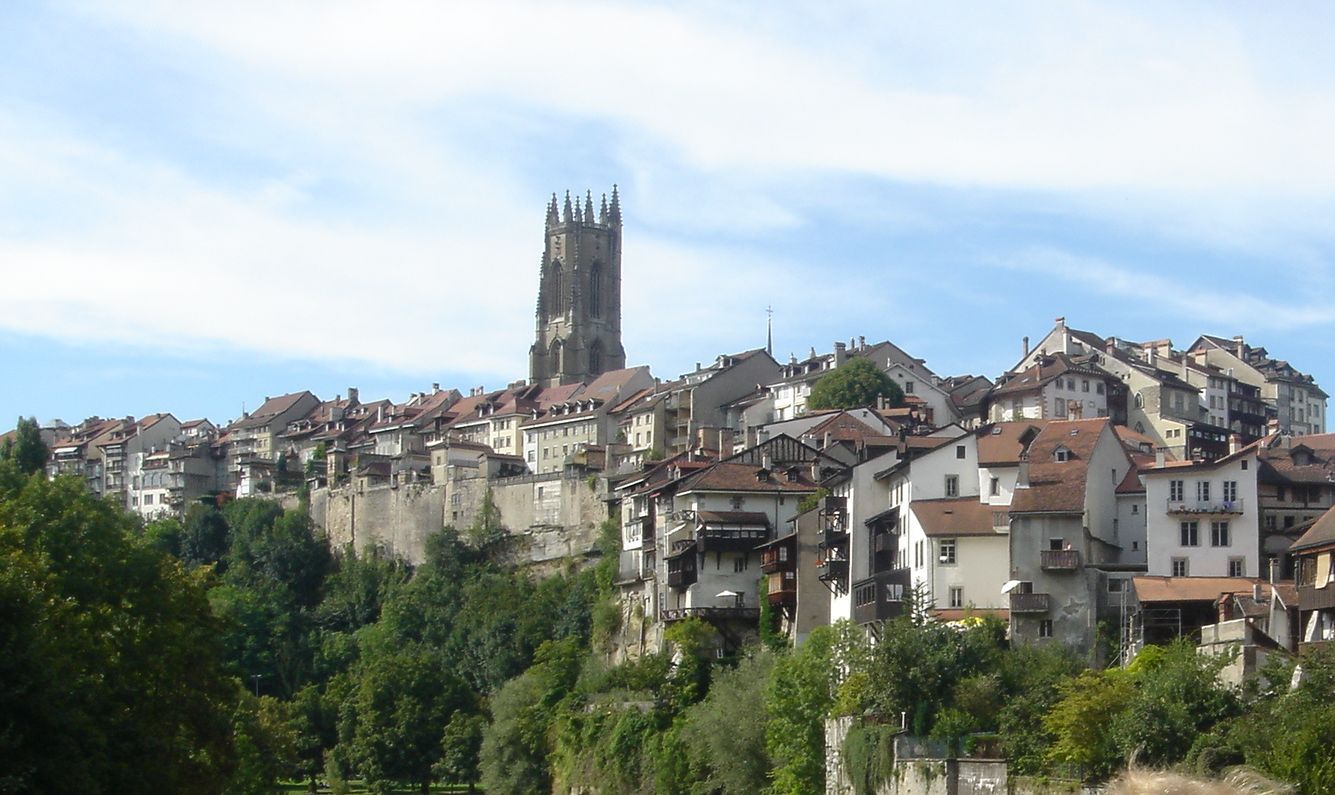 Here are a few Swiss French words and a common expression that I've encountered during my visits to Fribourg. I've also added three numbers in French that have a wonderful simplified Swiss French version.
Swiss French

American English

Standard French

action

special offer

promotion

Fr: action = action, act

ballon

round bread roll

petit pain (rond)

service

place setting

couvert

Fr: service = favor, services

linge

bath towel

serviette de bain

Fr: linge = linen

foehn

hair dryer

sèche-cheveux

Fr: foehn = dry wind from mountains

natel

cell phone

Natel = brand name of Swisscom

portable

SMS

text message

Eng: Short Message Service

texto

simple course

one-way (ticket)

aller simple

bonnard

nice

sympa

Ça veut jouer.

That works.

Ça marche.

FR: veut jouer = lit. wants to play

septante

seventy

soixante-dix

huitante

eighty

quatre-vingts

nonante

ninety

quatre-vingt dix