Posted on by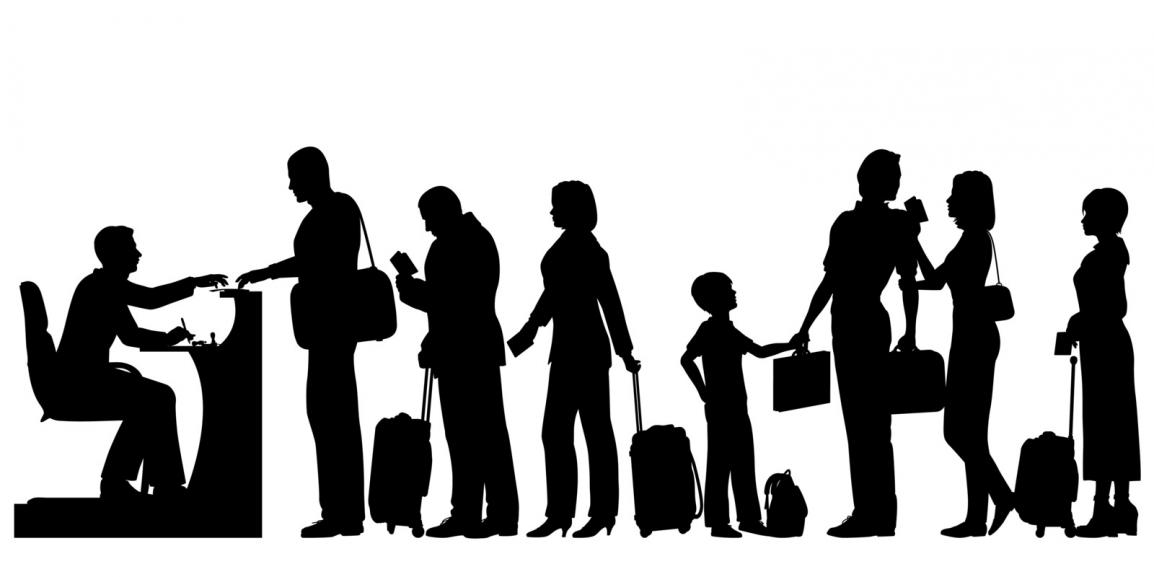 Several months ago as we were traveling to Germany, I bet with my wife that I could make the German immigration officer say the exact sentence of a dialog we are using in one of the first scenes of our German 1 language program.
She was skeptical, but listen to this Dialog, which occurs at the beginning of Scene 4:
If you speak German, you'll realize right away, why I was sure I would win the bet. If you don't, this is what happened:
When I approached the officer, I greeted her with a friendly: "Guten Morgen!" (Good morning!) while handing her my American passport. As I had predicted, she answered with an equally friendly "Guten Morgen! and a somewhat surprised: "Sie sprechen Deutsch!" (You speak German!)
Although I could not give the same response as our "hero" Michael, ( I was not born in Boston!) her next question was again the same as in our scene: "Sind Sie geschäftlich hier?" (Are you here on business?)
We were not, and we continued a friendly conversation before she stamped our passports and we moved on.
The above question (Are you here on business?) reminded me of the story of a woman who reacted with indignation when she was asked by an Italian immigration officer:
You may have figured out why the woman - who obviously spoke little Italian - misinterpreted the question: "É qui per affari?" He asked: "Are you here on business?" but she thought he asked whether she was there for an affair... (Or she might also have thought: "How could he possibly know this...?")
But all bets and jokes aside, the point of these little vignettes is that knowing another language can both be helpful for your travels as well as avoid misunderstandings. Learning a new language will not only benefit your next travel adventure, but also be one of the small steps to strengthen your willpower or even help seniors' grey cells to function at a high level. It's never too late to learn a new language...
You Want to Learn German Fast?
Our games and travel-story based courses are also a great way to practice your German.
If travel to Germany is in your near future, you may also enjoy our post: 4 Fun German Language Games Before You Travel.
Not everyone will agree with Benny Lewis', the Irish Polyglot's statement "Why German is easy!".
But, if you are serious about learning German - and even before you buy or subscribe to any expensive courses (except GamesforLanguage.com's German 1 and German 2 courses obviously, which are FREE!) you may want to learn more about Benny's approach.
Disclosure: The link above is to a partner's program with revenue sharing, if you decide to buy or subscribe.