Posted on by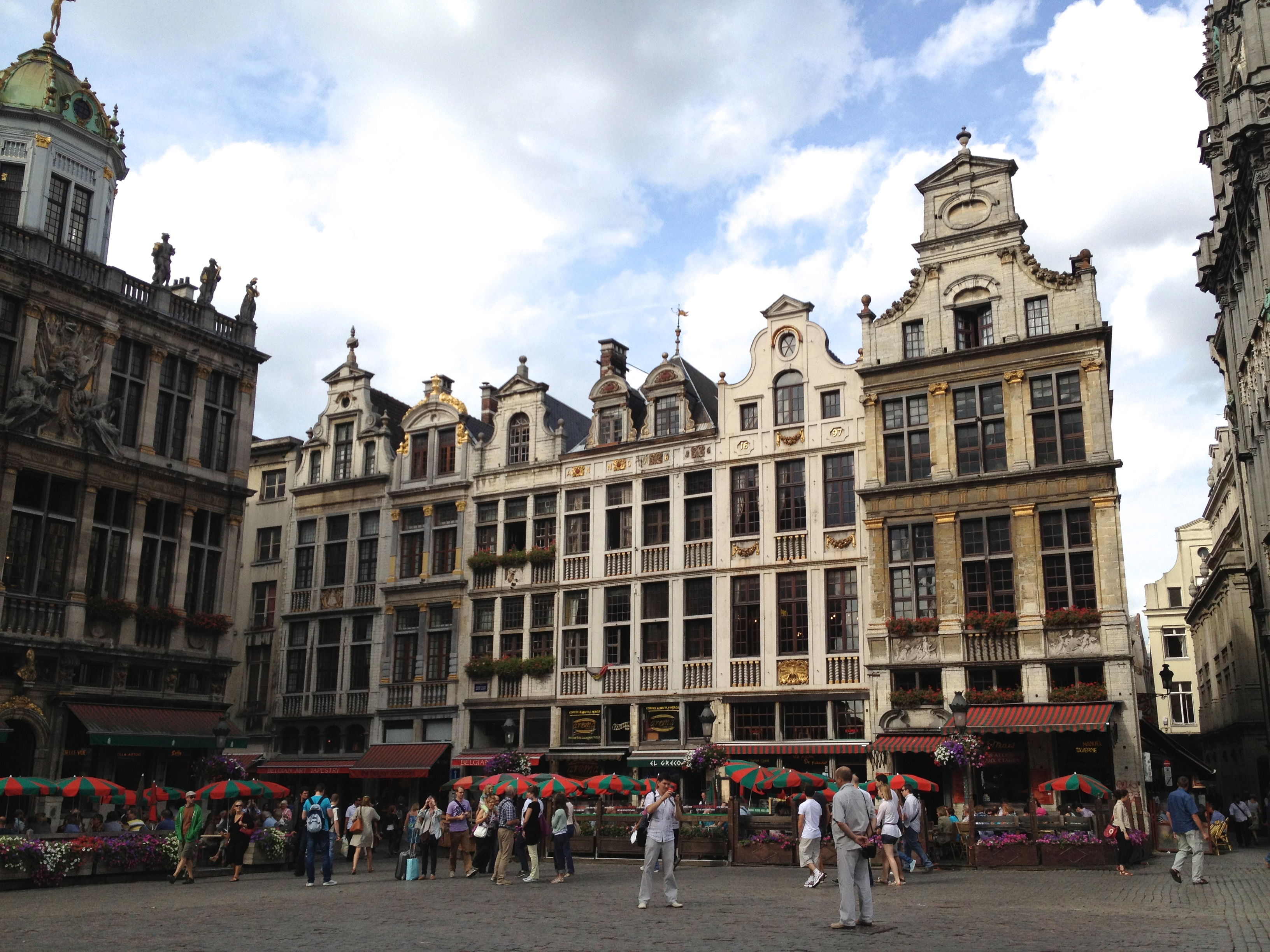 During a recent trip to Europe, I realized again that you can "zwei Fliegen mit einer Klappe schlagen": practice your foreign language skills even while waiting in line. (Can you now guess the translation of the German idiom?)

Waiting has never been one of my particular pleasures, (just ask my sons) but this time I quite enjoyed it!
Grand Place, Moules et Frites, et Gaufres
We were spending a few days in Brussels, marveling at the wonderful "Grand Place" (see image) and city hall, enjoying "moules et frites", "gaufres" (waffels) with ice cream and strawberries, and hearing all kinds of different languages in the busy streets.

At the end of our stay I needed to get some train tickets for our afternoon trip to Bruges. We were going to meet some of our extended family members there for a family reunion. I was surprised by the long lines at the railway station, both in front of the two ticket machines as well as at the ticket windows.

Getting in line at one of the counters, I asked the man behind me (in French), whether he knew of any other ticket machines in the station. He did not, but we continued our conversation.
British Comedy-Drama set in Bruges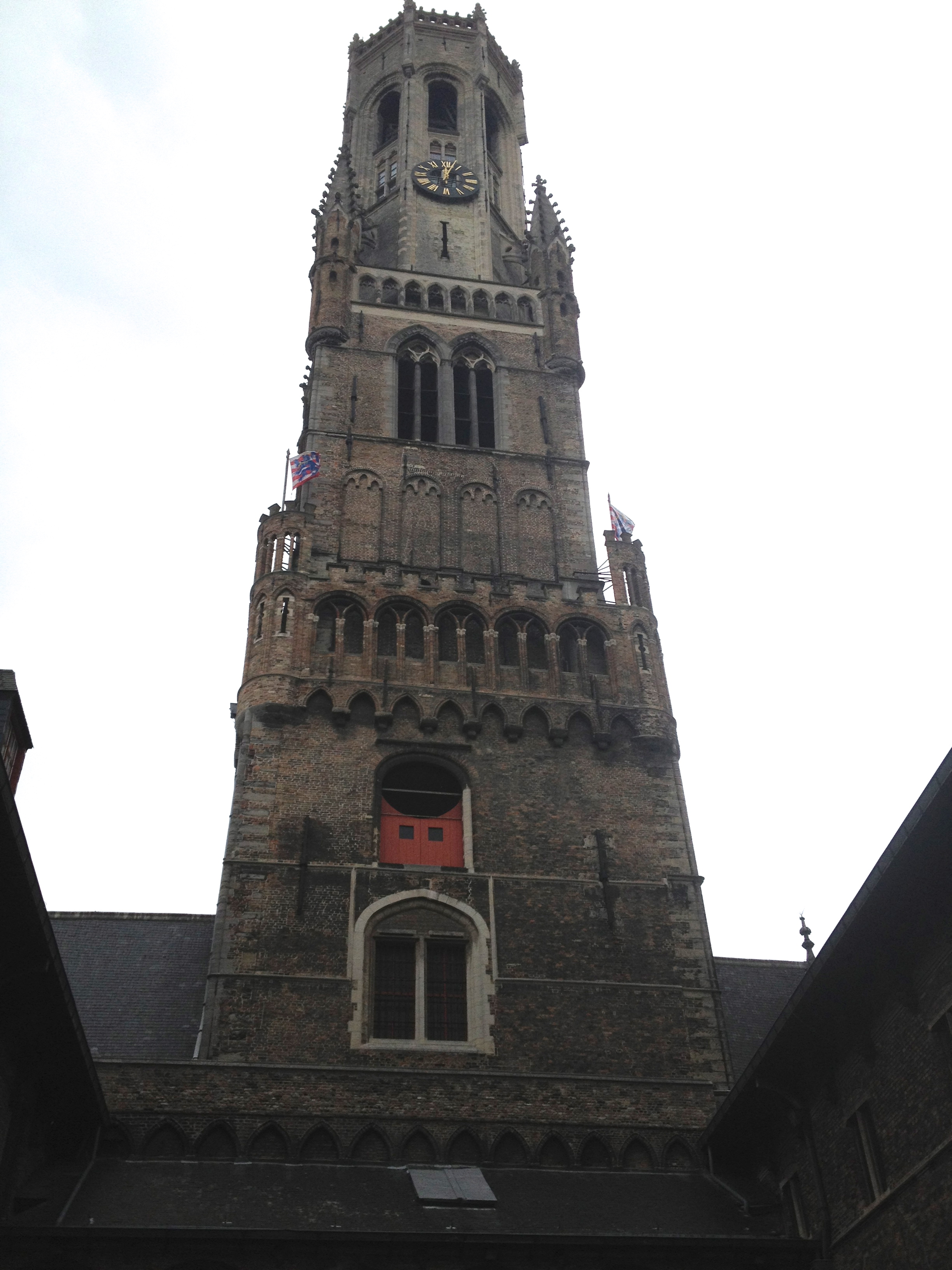 I quickly earned that he was actually French, not Belgian, and had just visited Bruges as well as Brussels. He was now returning to Paris.

As we were talking about our travel experiences – he gave me some good recommendations for Bruges – and waiting in line suddenly became enjoyable.

He also commented that Bruges was really a worthwhile place to visit – and not at all what the somewhat facetious line in the 2008 British dark comedy-drama ("In Bruges") implied: "Hell is staying in Bruges forever."

We had both seen the movie and talked about some of the scenes. (On the left, the Bruges tower, where much of the movie's action takes place.)

And when he then complimented me on my French, I remembered a German proverb: "zwei Fliegen mit einer Klappe schlagen" (literally: to hit two flies with a fly swatter). The equivalent in English is: "to kill two birds with one stone", which seemed to me a very fitting translation in connection with the film.

So, waiting in line, especially in a foreign country, not only lets you exercise your foreign language skills, but it also lets the waiting become more enjoyable – and you may even pick up some good tips and information.

I for one, will start to apply this notion also while waiting in other lines at home.