Posted on by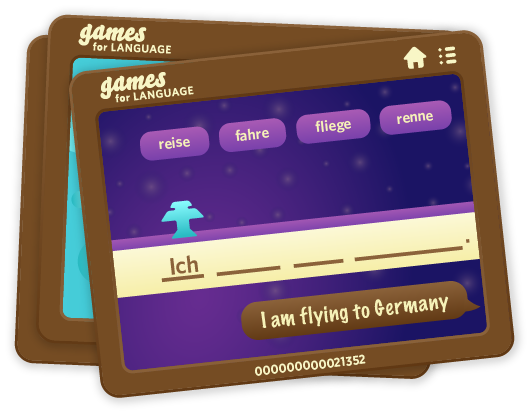 We have recently been fielding inquiries from parents and camp counselors who wonder whether our GamesforLanguage programs are appropriate for homeschooling and summer camps. We always answer with an enthusiastic YES. In fact, our game-based programs are a great way to keep kids busy AND learning on rainy days. Once kids can read and write, they can play GamesforLanguage.
What are the GamesforLanguage program topics?
The 36 scenes of a course tell the story of a young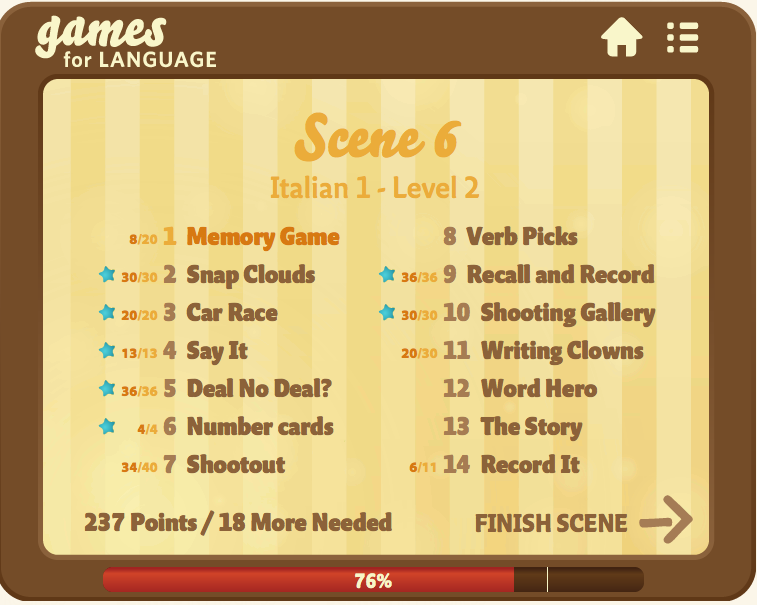 man who travels to France, Italy, Spain, or Germany. The 4-14 line dialogs of each lesson – we call them "Scenes" - start with a conversation in the airplane, then cover visiting friends and family, some sightseeing, buying train/bus tickets, and ordering food. Along the way, tidbits of cultural information on each country are sprinkled in. (For example: Why did Mark Twain liked the name Heidelberg - where he lived for three months? Which French painter was a banker before he became famous?) The travel story engages the learner, provides relevant vocabulary, and creates a framework that ties everything together. Various games teach, review, and practice the vocabulary, grammar, and pronunciation with points given for correct answers and completed games. (For voice recording, the player needs a microphone and Flash Player.) After the first few Scenes, players have to reach minimum scores in order to progress to the next Scene.
How does GamesforLanguage.com work?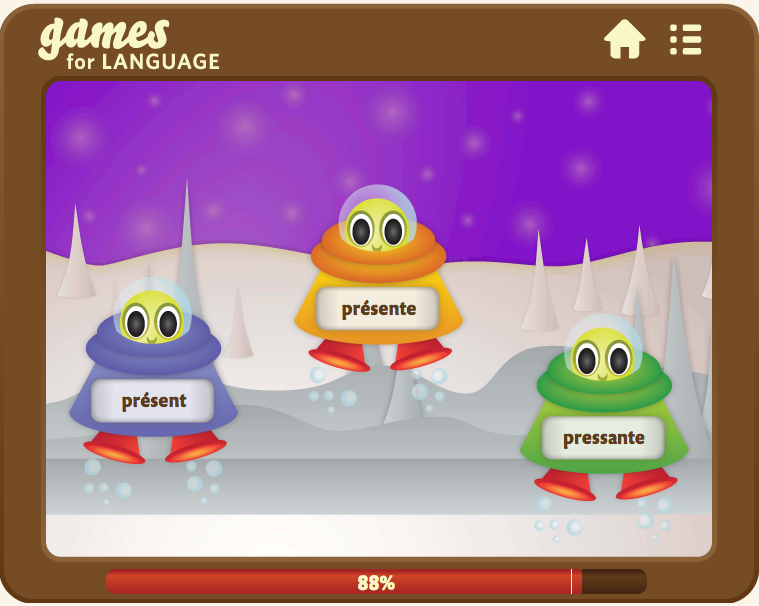 We described both the idea of our program and its specifics in two recent blogs: The GamesforLanguage Program – Part 1: Approach and Methods, and Part 2: Games Summary. Even if children are following a specific language curriculum, GamesforLanguage will be a great and fun addition to their language learning, especially during the summer months and even later!
Hardware/Software
As this is an online program, you need a decent Internet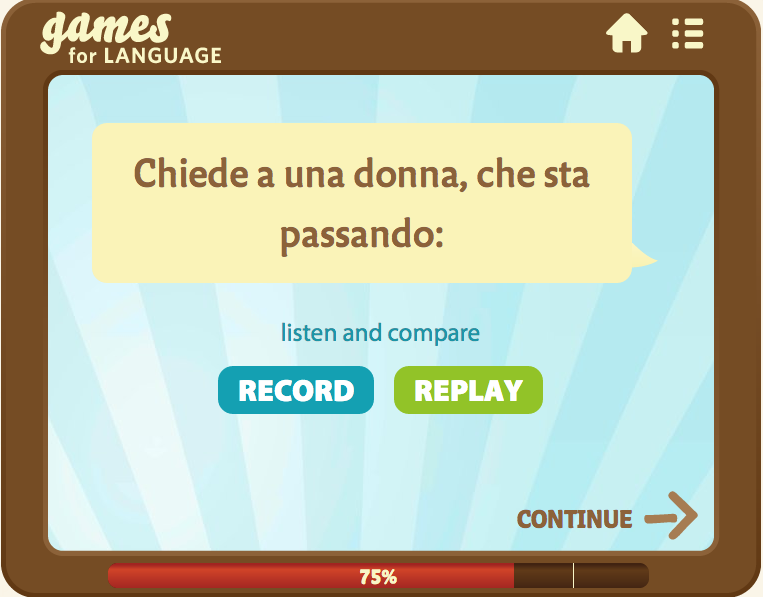 connection, a PC/laptop with one of the modern and updated browsers: Internet Explorer, Firefox, Chrome, Safari, etc. as well as an updated Flash Player (for the recordings). You can even play our programs (without an Apple app) on an iPad and iPhone using iOS6, but – because Apple does not support the Flash player – the recording feature does not work on those devices. (We are hopeful that Android devices will soon be able to play our program as well.)
We also provide mp3 audios of each level which can be downloaded.
Pricing structures
Inquiries by summer camps have prompted us to develop different pricing structures for group purchases. And during May our FREE six-day trial provides a great opportunity for trying out GamesforLanguage!